When it comes to eloping in Northern Ireland, you are going to be spoilt for choice! We have so many amazing locations for your Irish elopement, from epic cliff top ridges to secluded golden beaches. This guide will help you find the best places to elope in Northern Ireland.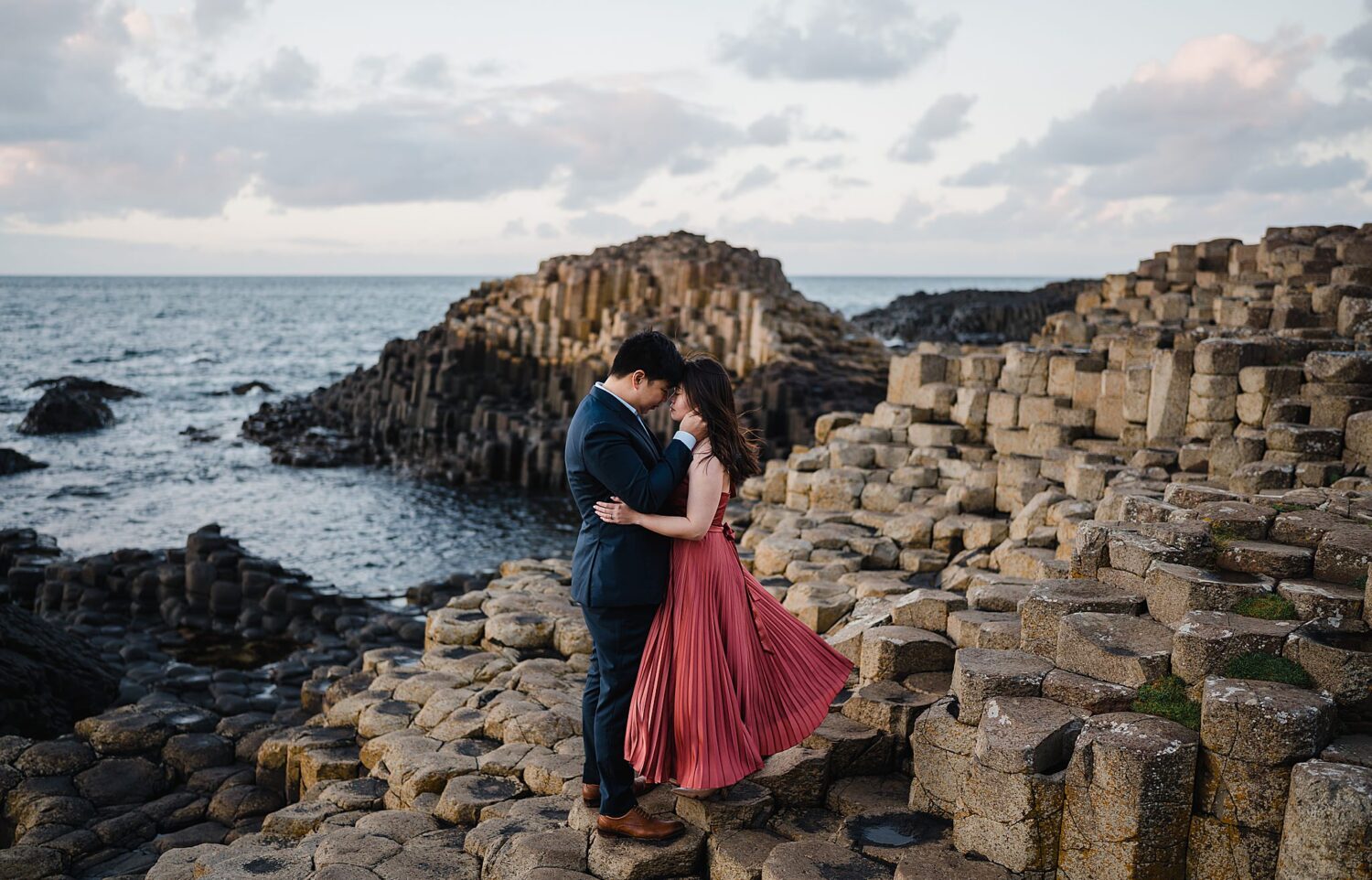 Eloping on the Causeway Coast
I've grown up close to the Causeway Coast which is where most of these amazing spots are located. If you're planning to elope in Northern Ireland, then you definitely need to consider the Causeway Coast. You will be spoilt for choice along this stretch of coastline. Dunluce Castle, the Giant's Causeway and Ballintoy are all a short drive apart meaning you can hit more than one location during your elopement! The Causeway Coast is probably one of the most popular areas to elope in Northern Ireland. As well as stunning scenery, it also has a huge amount of amazing bars, restaurants, coffee shops and Air BnB's. It can be a busy area, especially in the summer months, which is one of the reasons I will help you plan your elopement timeline to not only avoid the tourists but also give us the best chance to get the lovely golden Irish light!
The Causeway Coast is only a 1 hour drive if you fly into Belfast International Airport or a 1 hour 10 mins drive from the George Best City Airport. If you plan to travel from Dublin Airport, then allow just under 3 hours drive time.
Eloping in the Mournes Mountains
If the coast isn't your thing, then why not consider the Mourne Mountains in Co Down? I've already written a few guides on how to plan your perfect elopement in the Mournes which you can read HERE or HERE. If you really enjoy hiking and exploring the mountains, then I can help find you the perfect spot to say your vows. If you don't fancy an hour long hike in your wedding dress, then I can help you find the perfect spot with a stunning backdrop of the mountains!
Check out Holly & Dilip's Mournes engagement shoot for some inspo.
The Best Time Of Day To Elope In Northern Ireland
You've probably seen loads of gorgeous photos online showing awesome sunsets and golden light. Well there's a good reason why.
Golden hour (the hour just after sunrise and the hour just before sunset) is usually when the light is at its best! This is the best time of day and the best type of light (most flattering) to shoot in so I will plan your elopement timeline accordingly. Another huge benefit is that most of the popular spots will be much quieter early in the morning or late in the evening. So its a win win situation!!
What if it rains?? Well, it is Northern Ireland so there is a high chance it will. And it could also be windy. But that's the beauty of the Irish weather! It's so unpredictable but this also means your elopement photos will look even more epic!!!
The Best Time Of Year To Elope In Northern Ireland
All year round! I might be biased being a local, but every season in Northern Ireland looks stunning! We have quite short days in the winter months and really long days in the summer. The grass is also green all year round in Northern Ireland. The summer months can be very busy on the Causeway Coast so if you're planning to elope in Northern Ireland during June - August, I would recommend choosing a weekday to try and avoid the crowds where possible.
In the winter we get quite a few dramatic storms blowing across from the west coast of Donegal which provide the most amazing conditions for photos, so if you want to capture the true wildness of Ireland, then definitely consider an Autumn / Winter elopement.
The Best Places To Elope In Northern Ireland
Dunluce Castle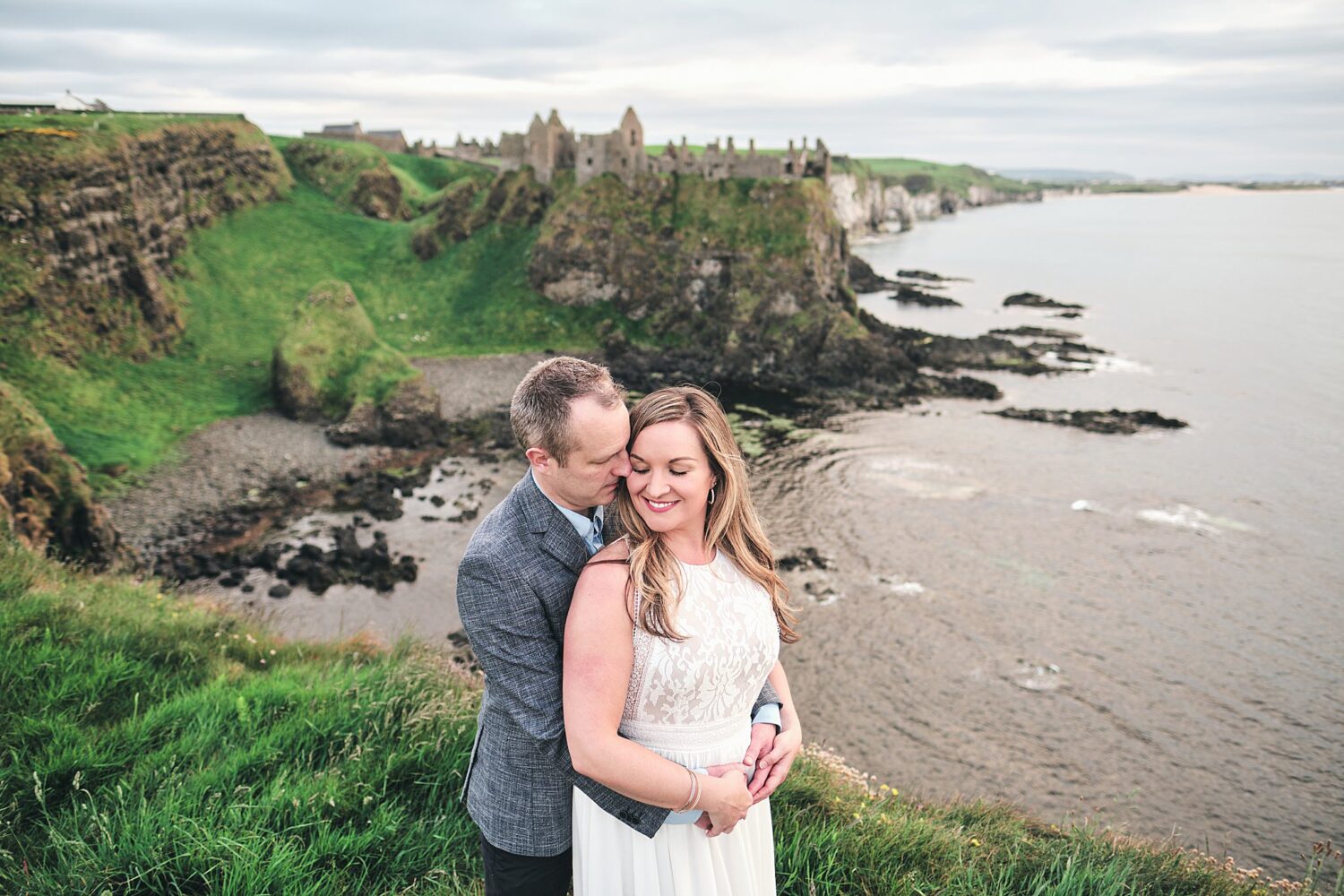 Giant's Causeway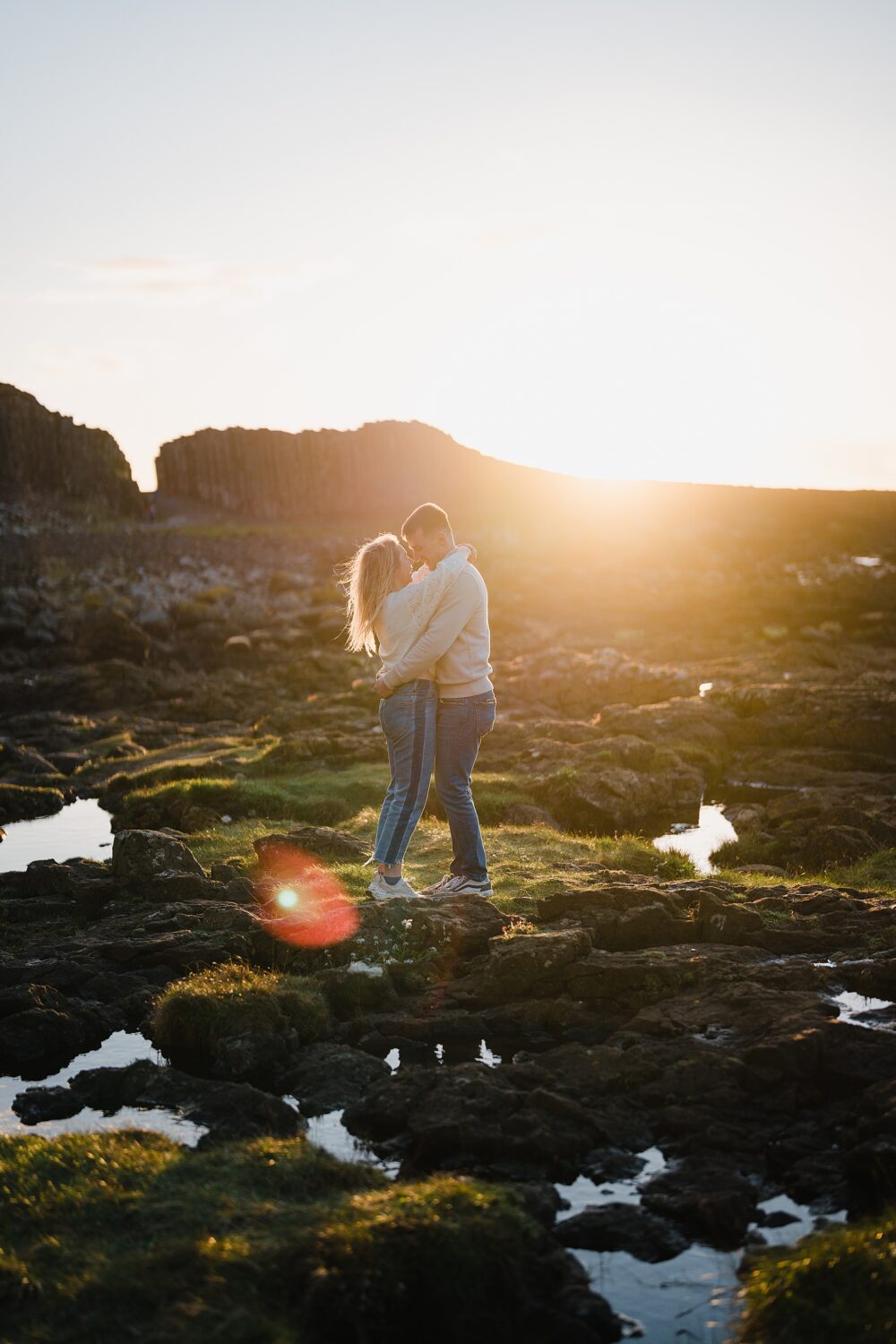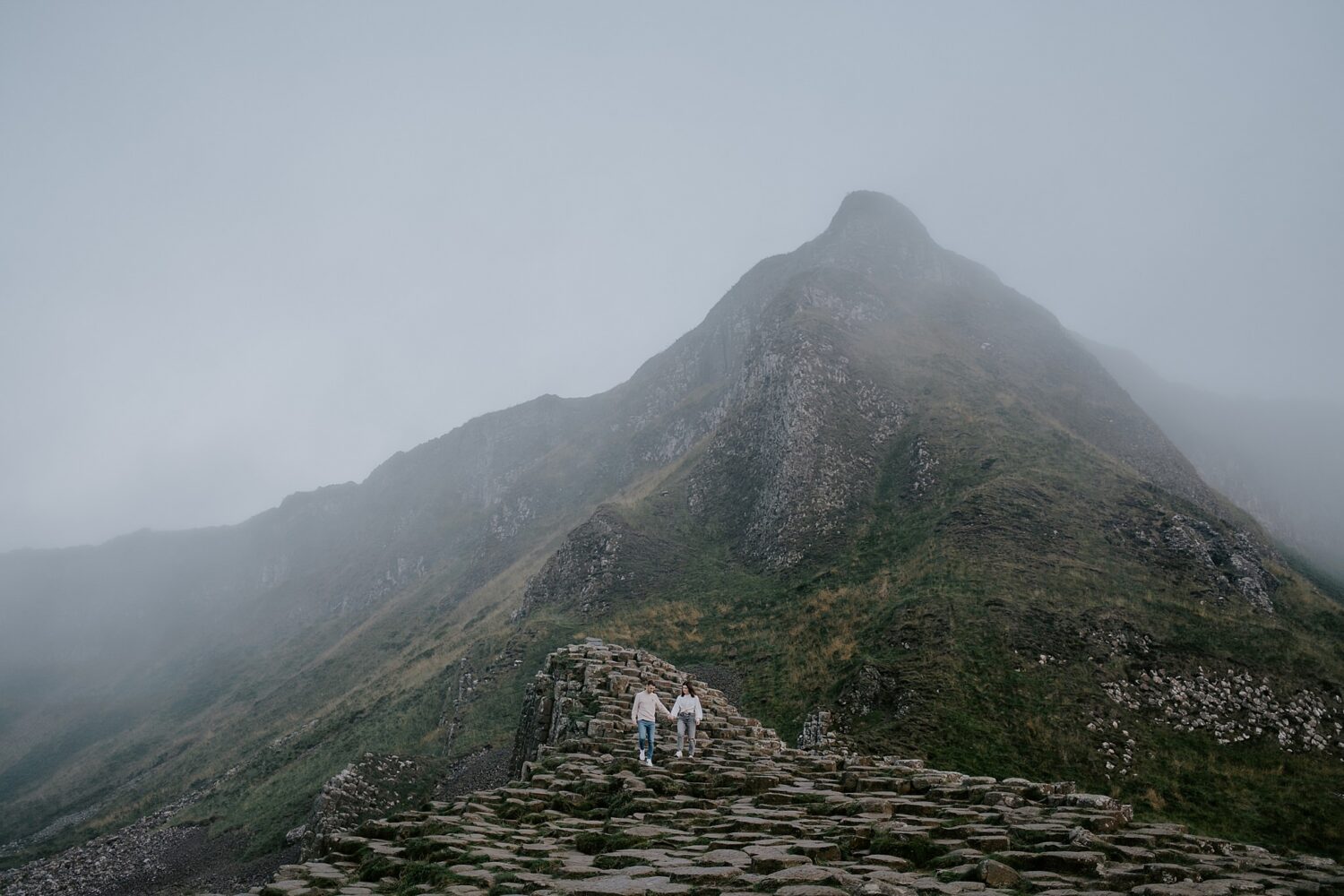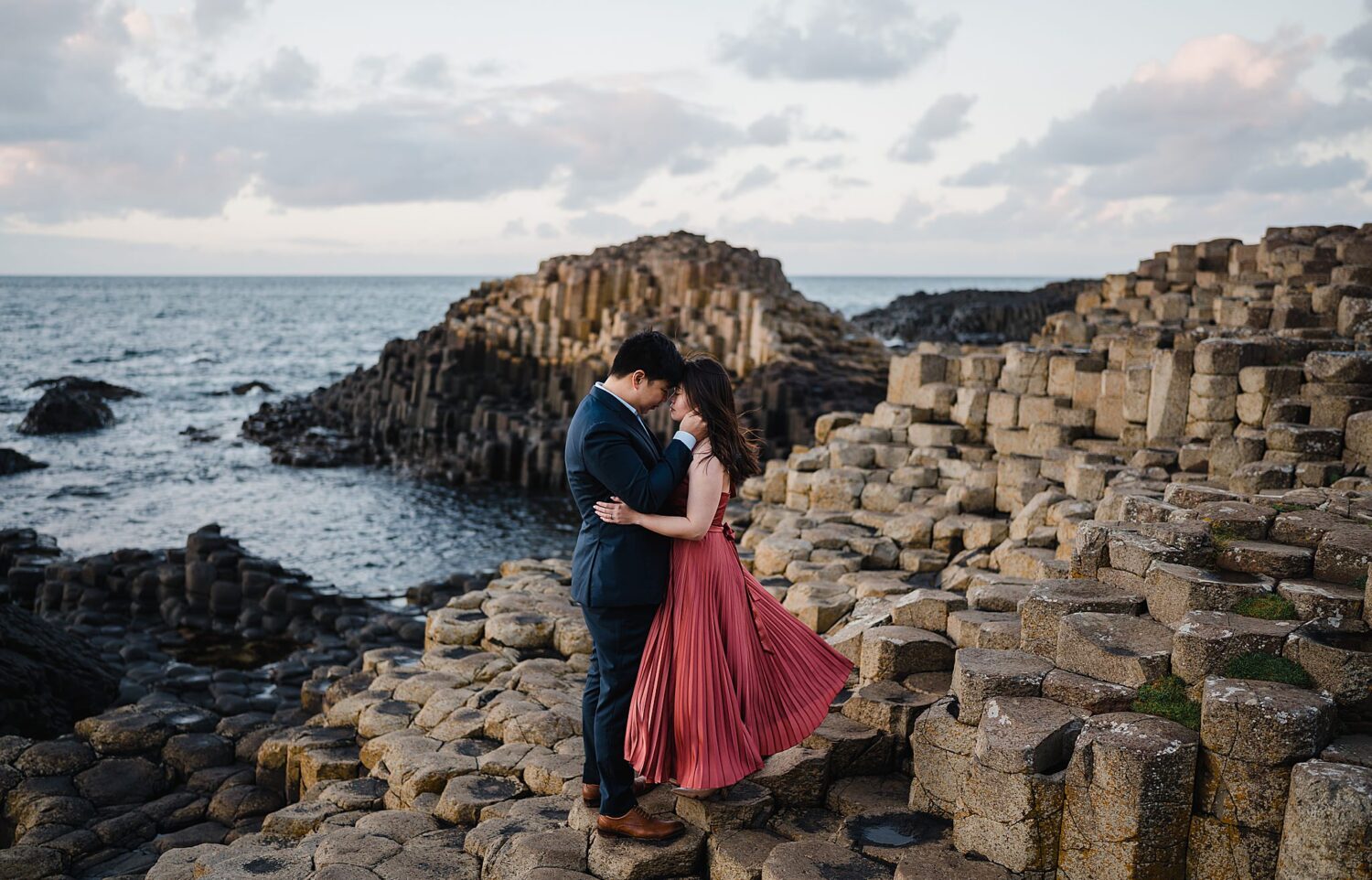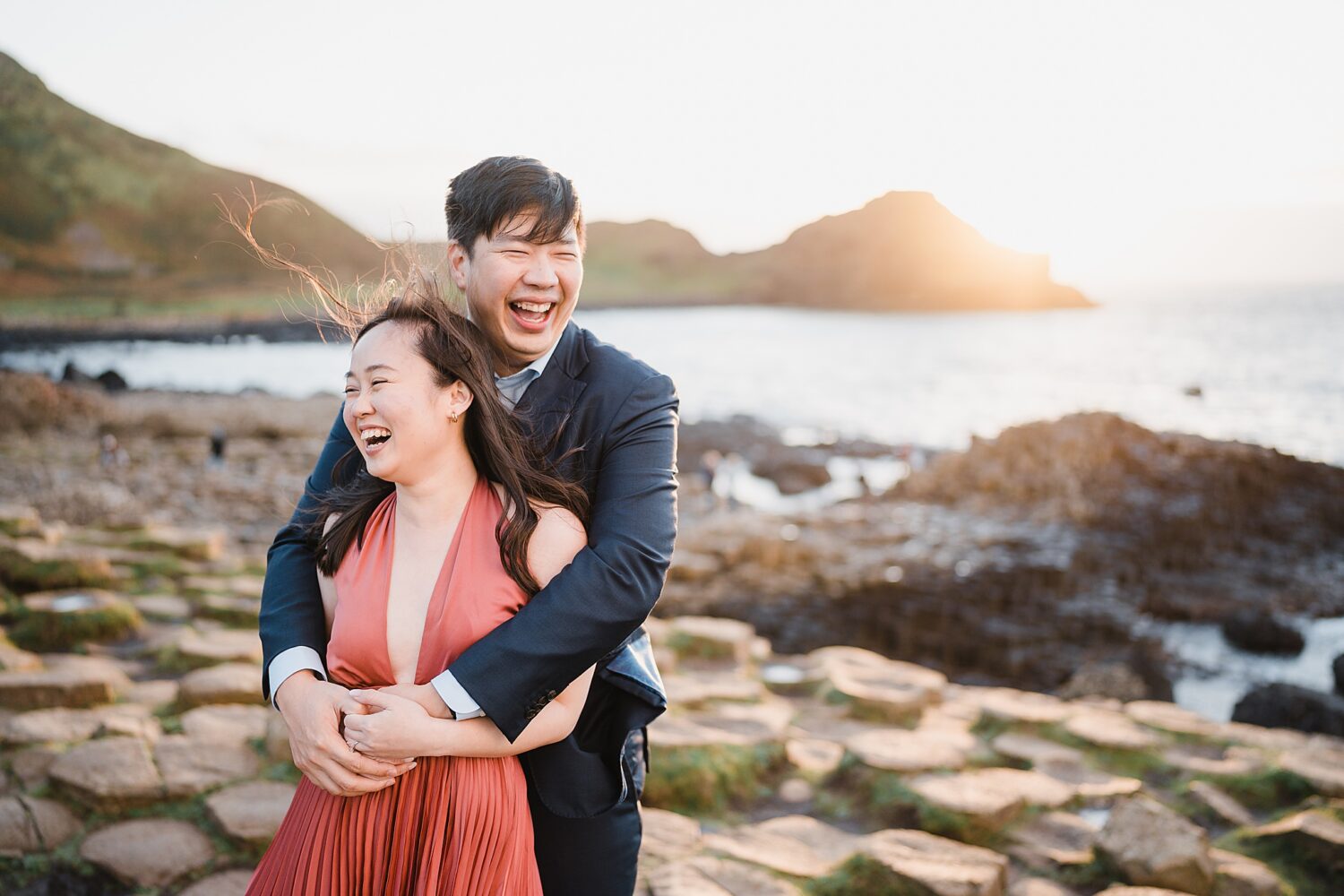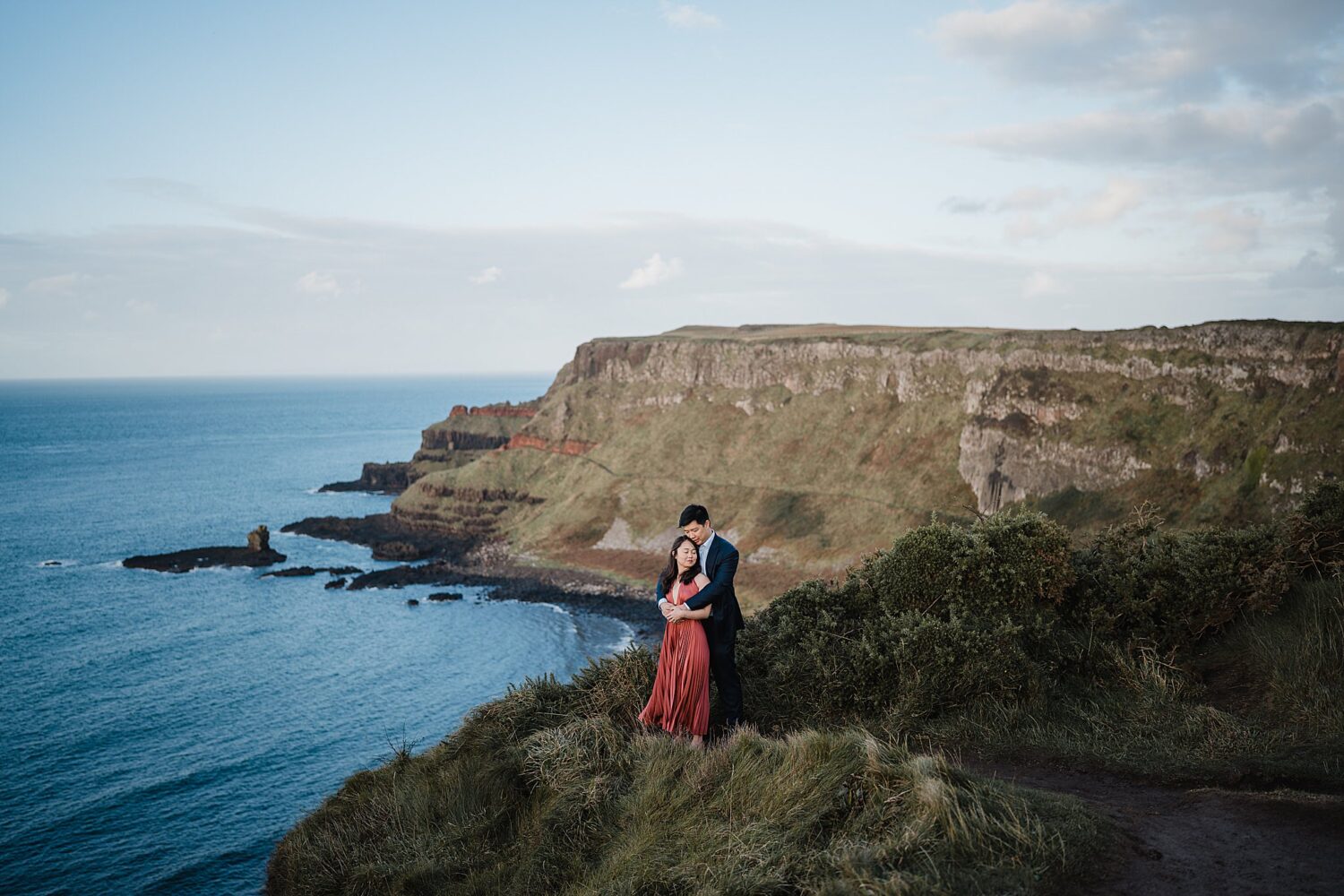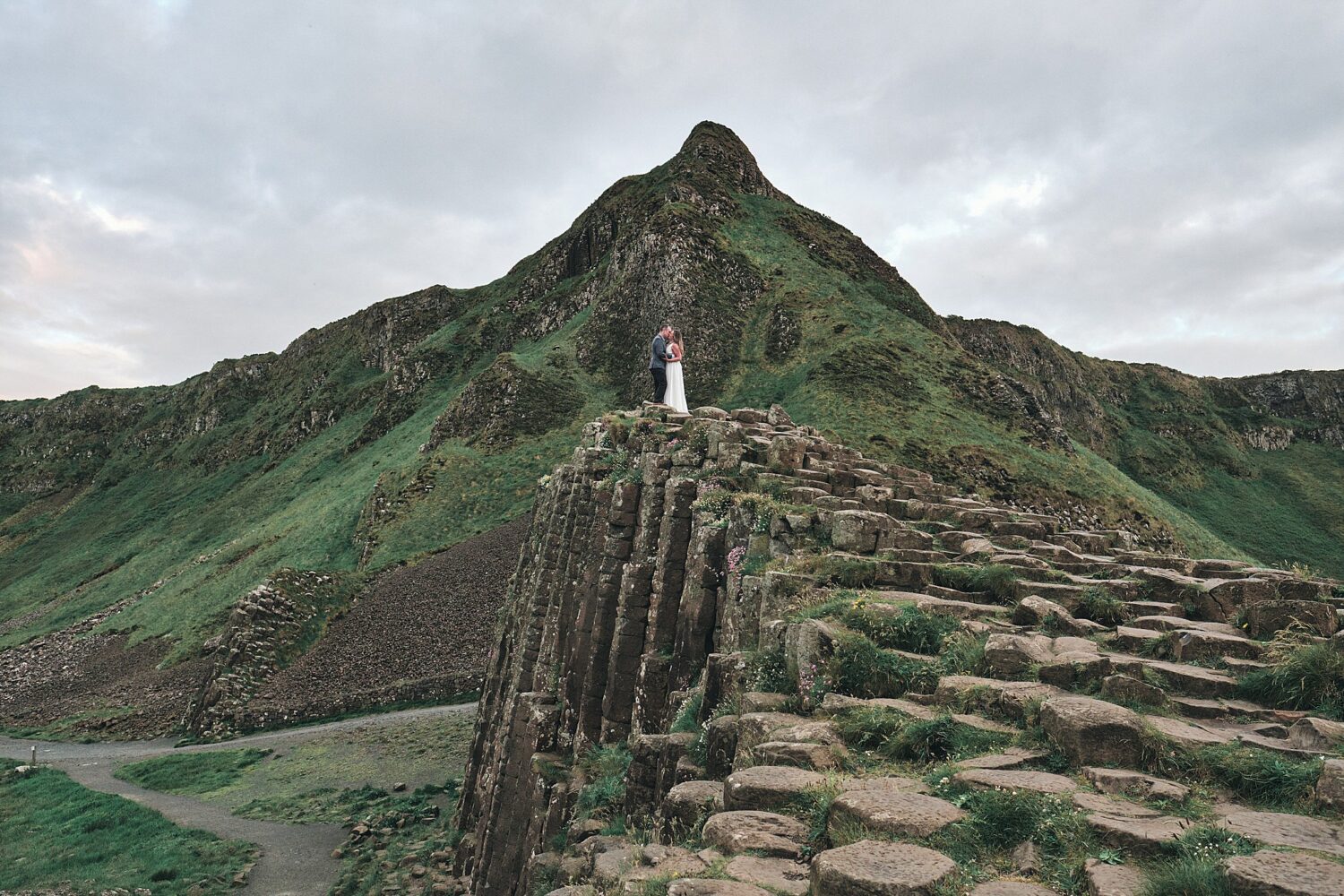 Whiterocks Beach & Cliff Walk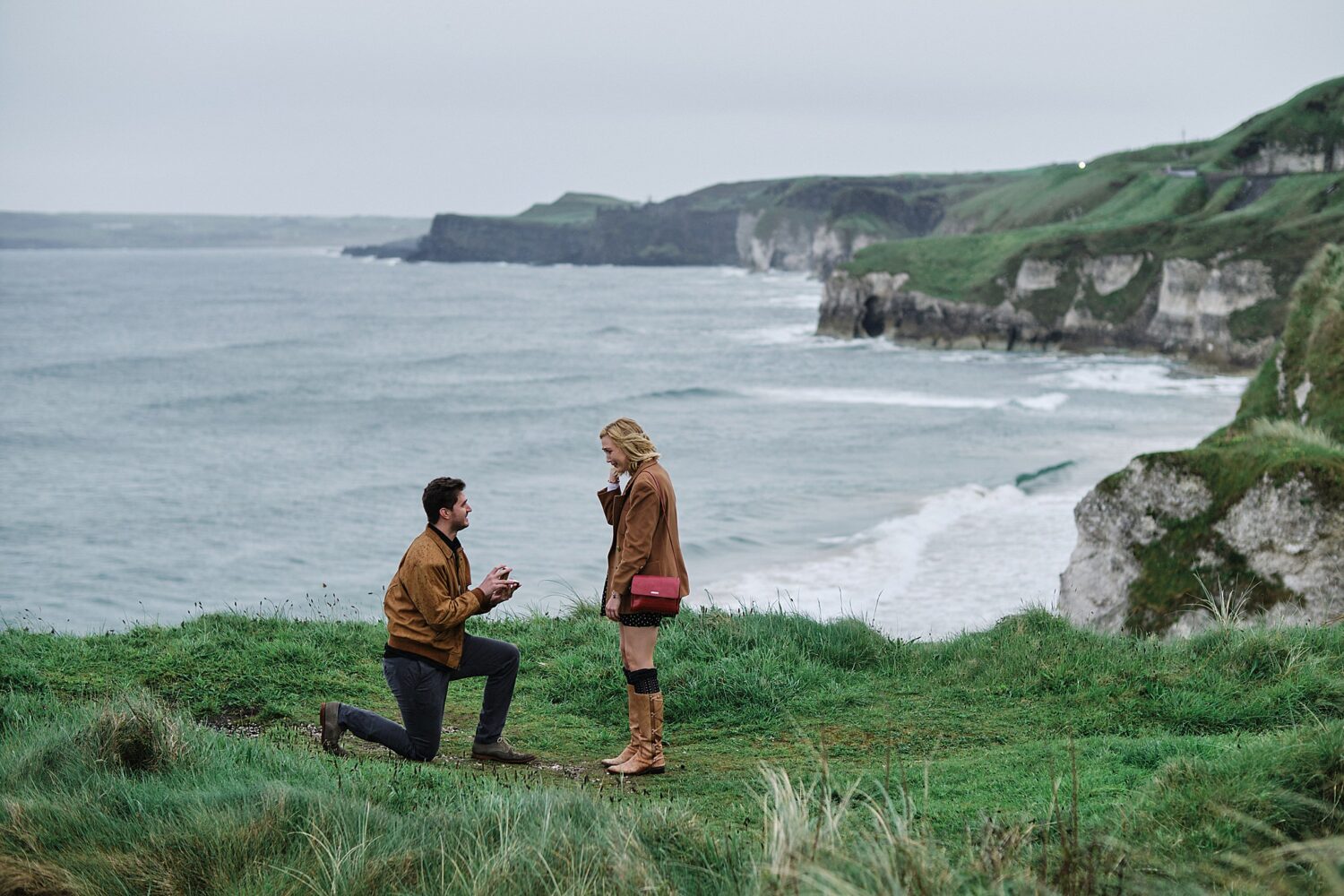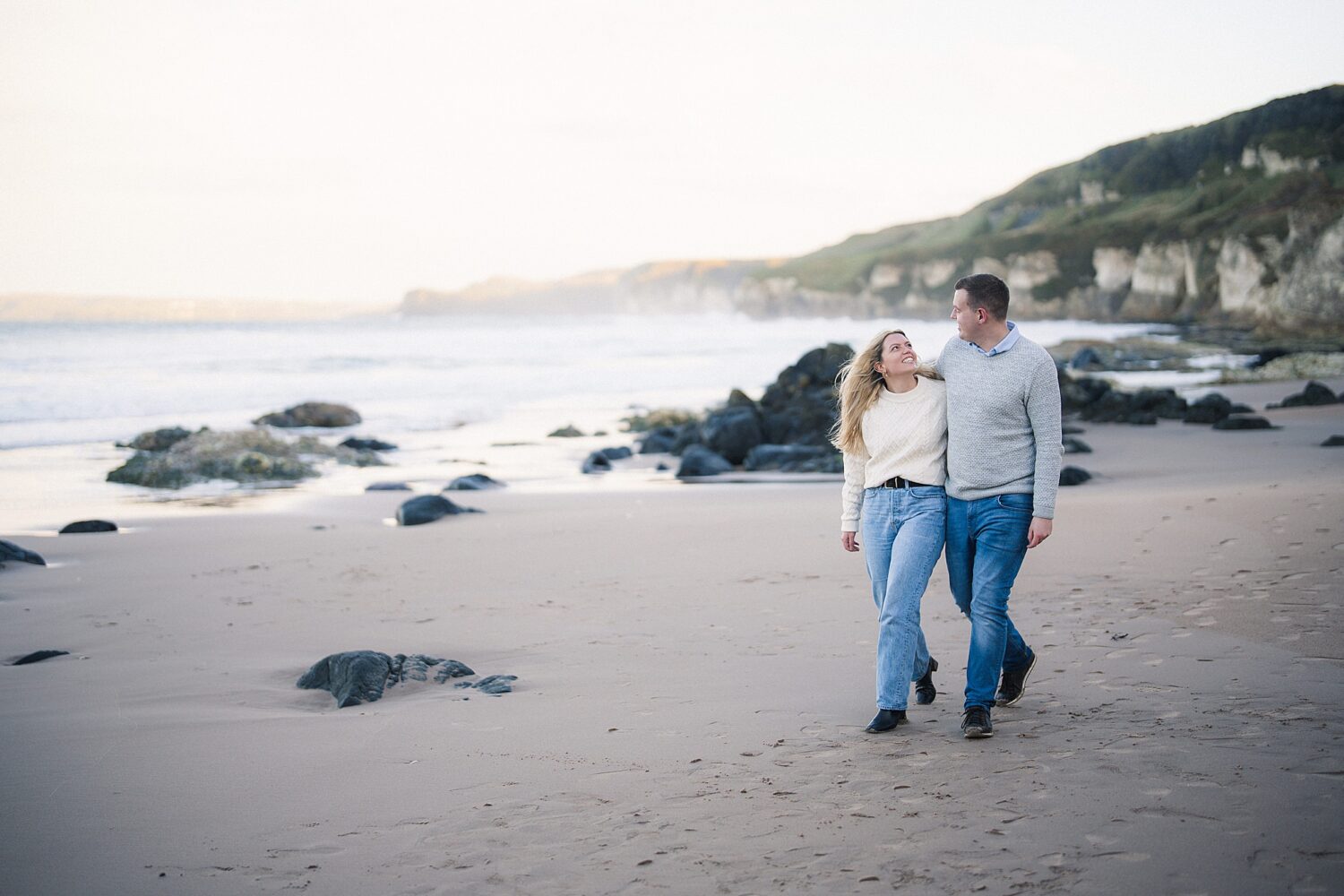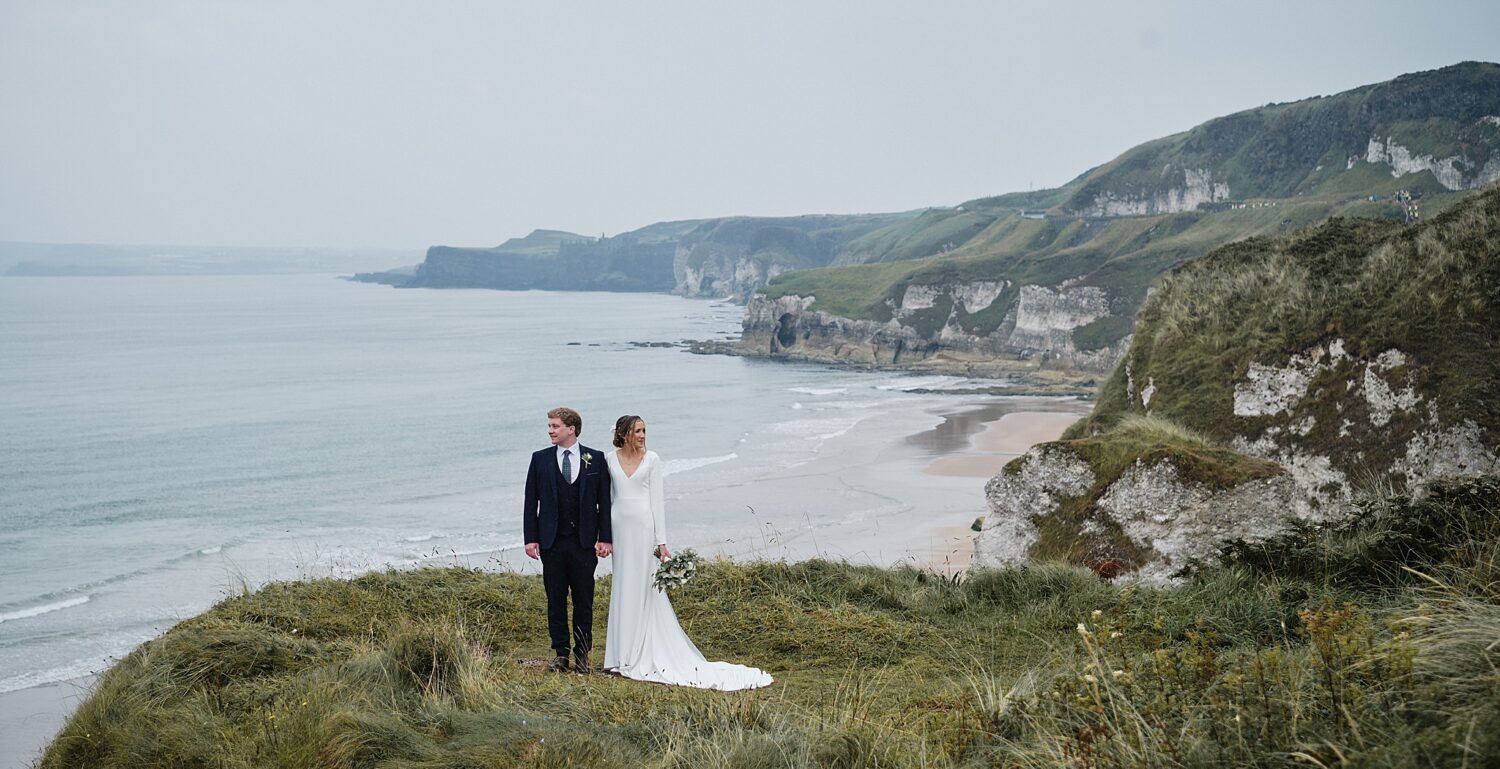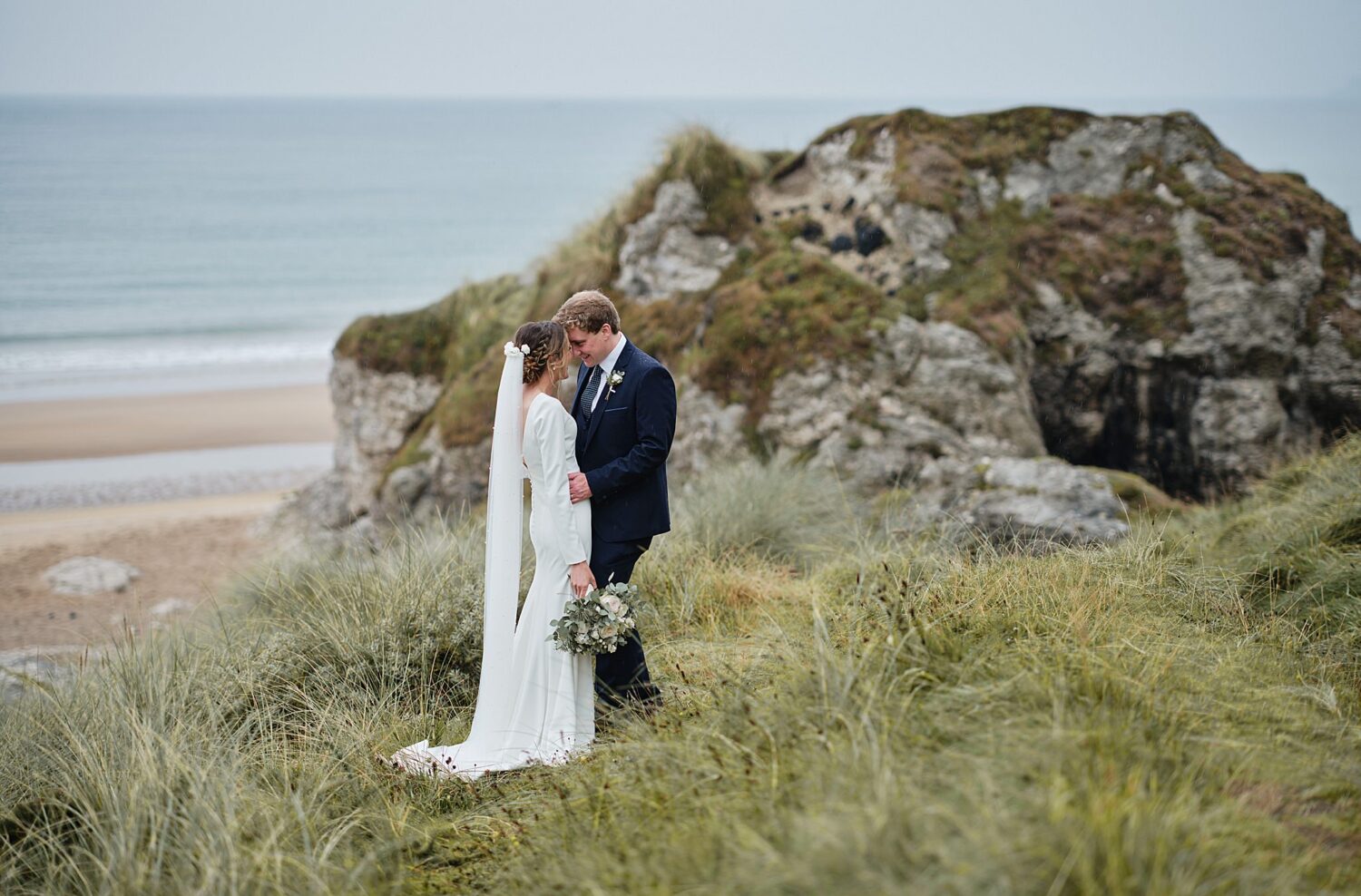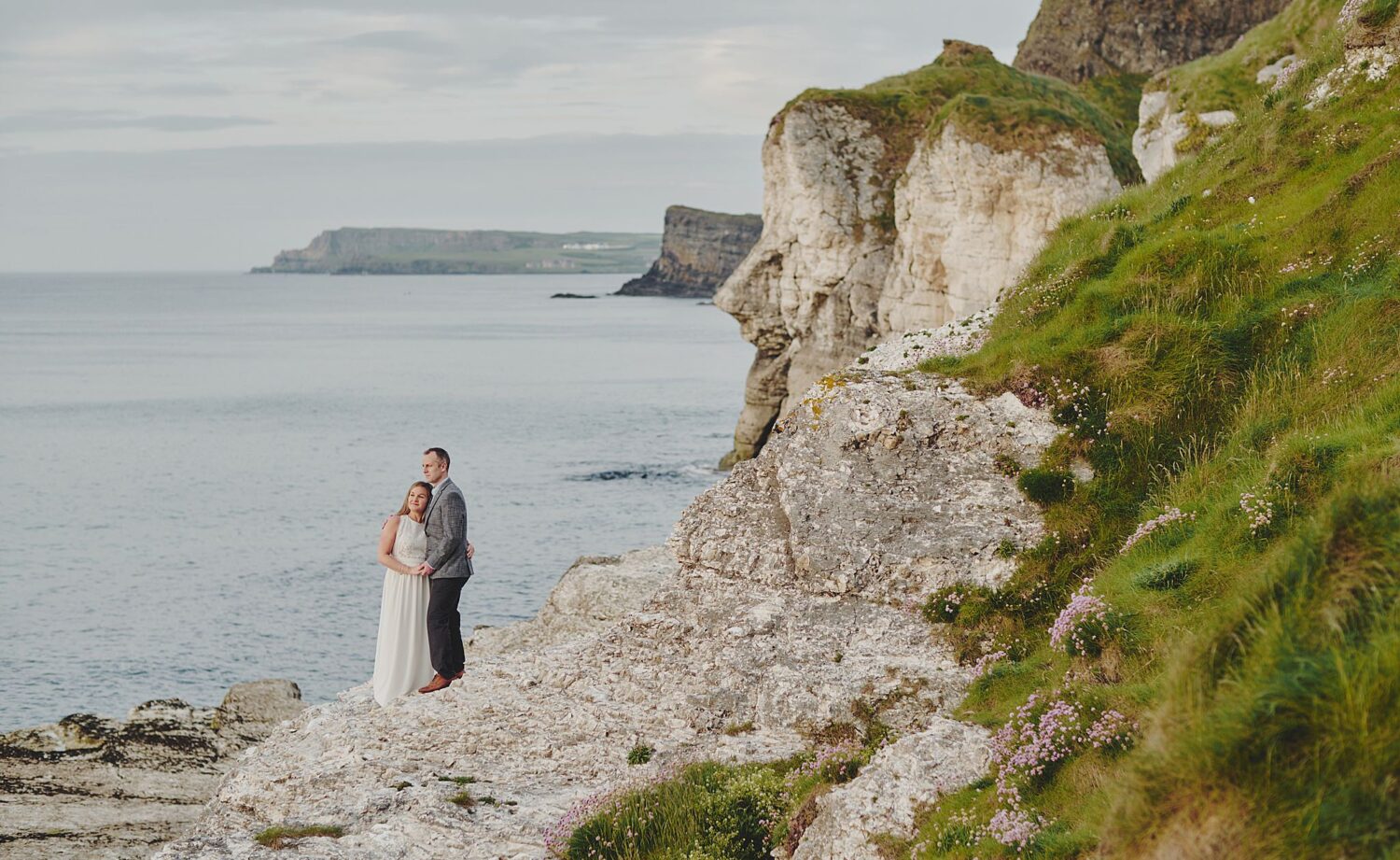 Ballintoy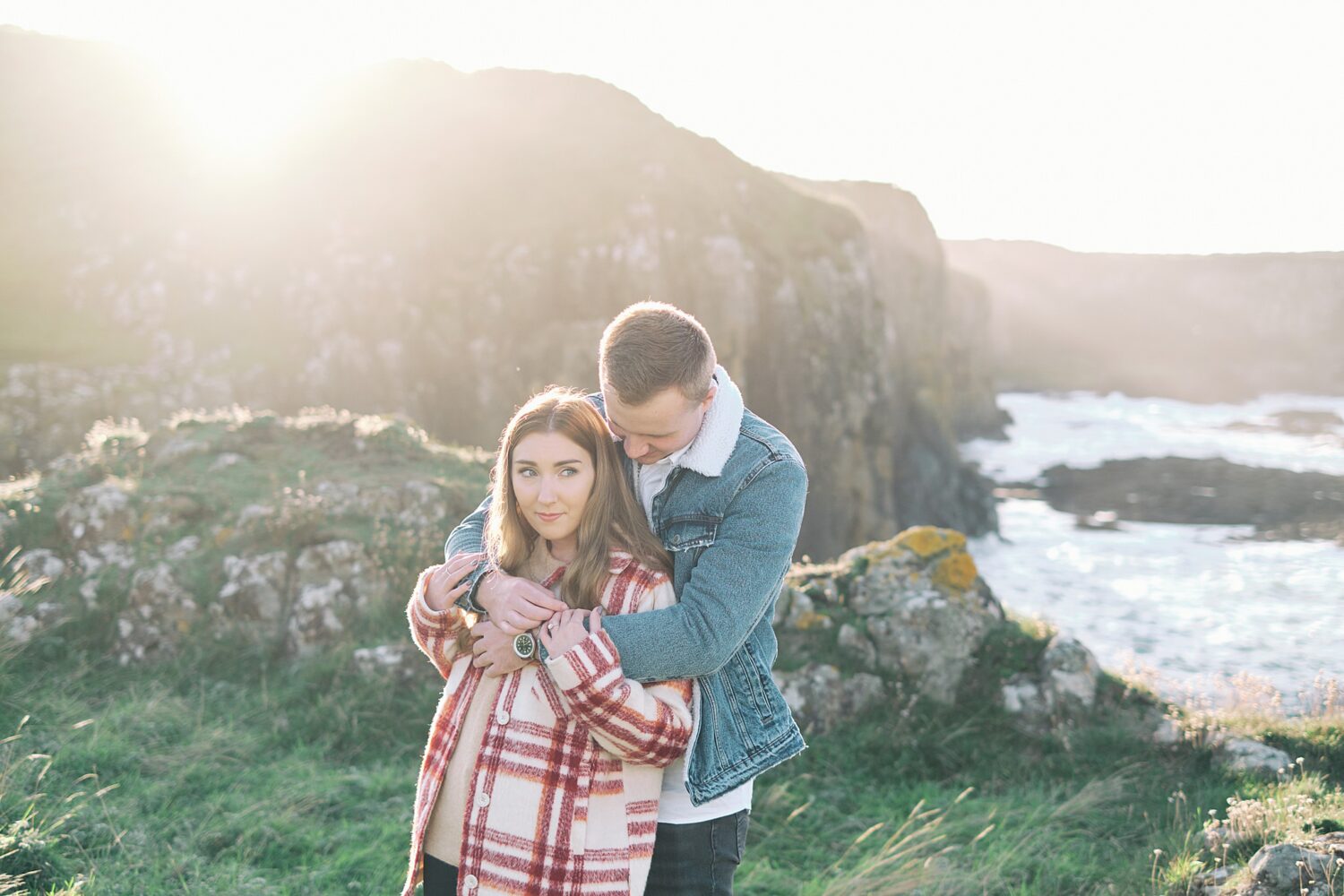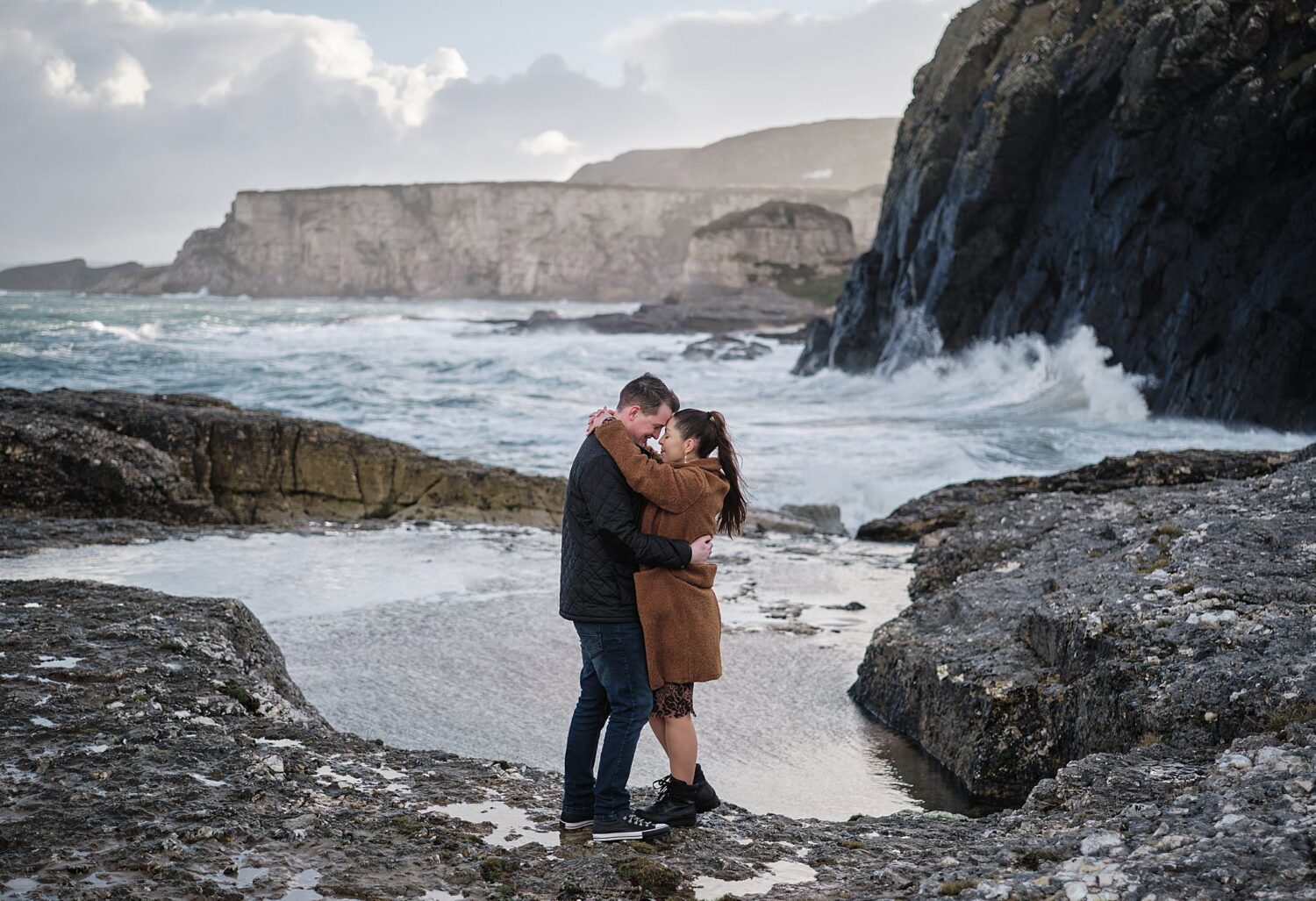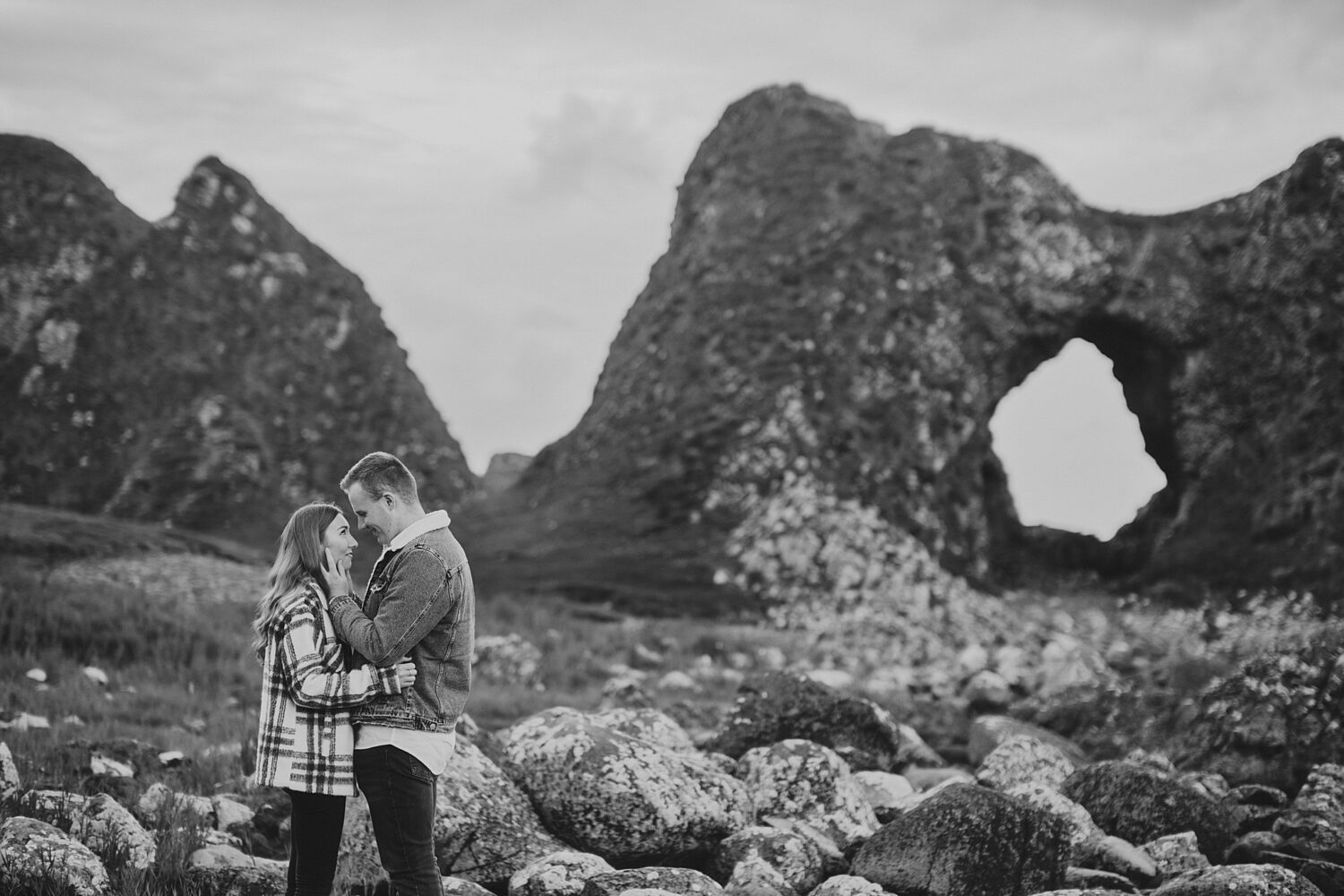 Murlough Bay & Fair Head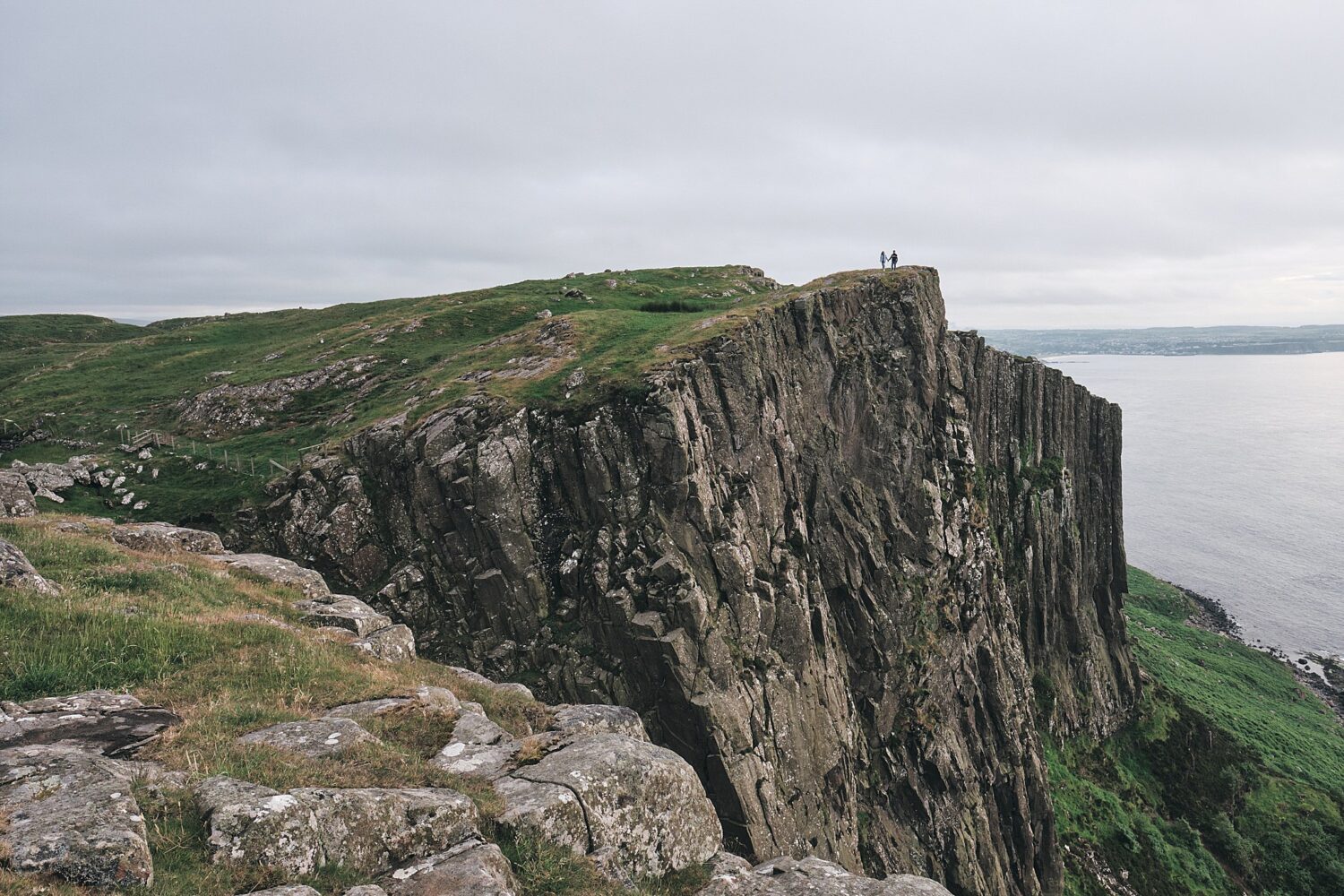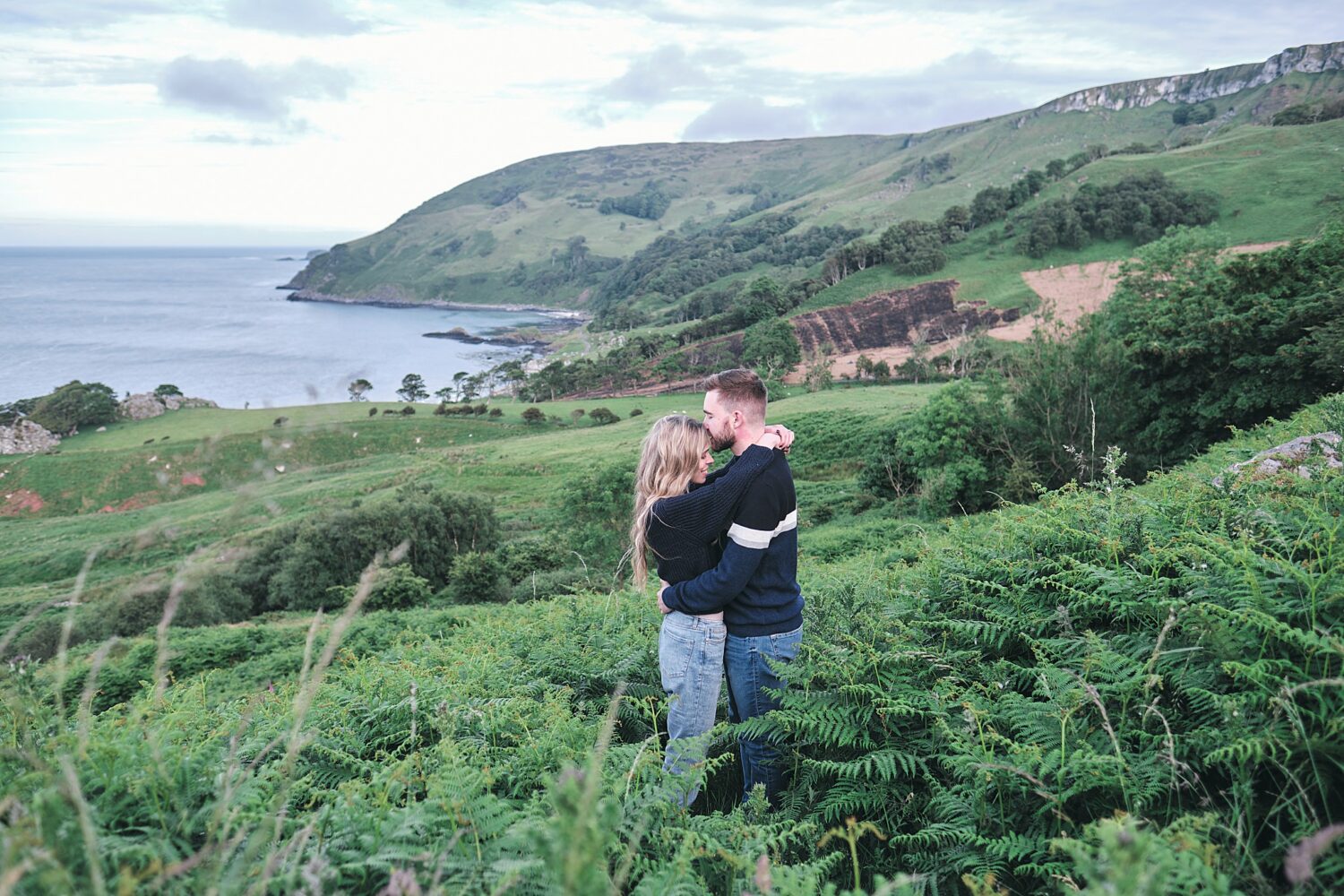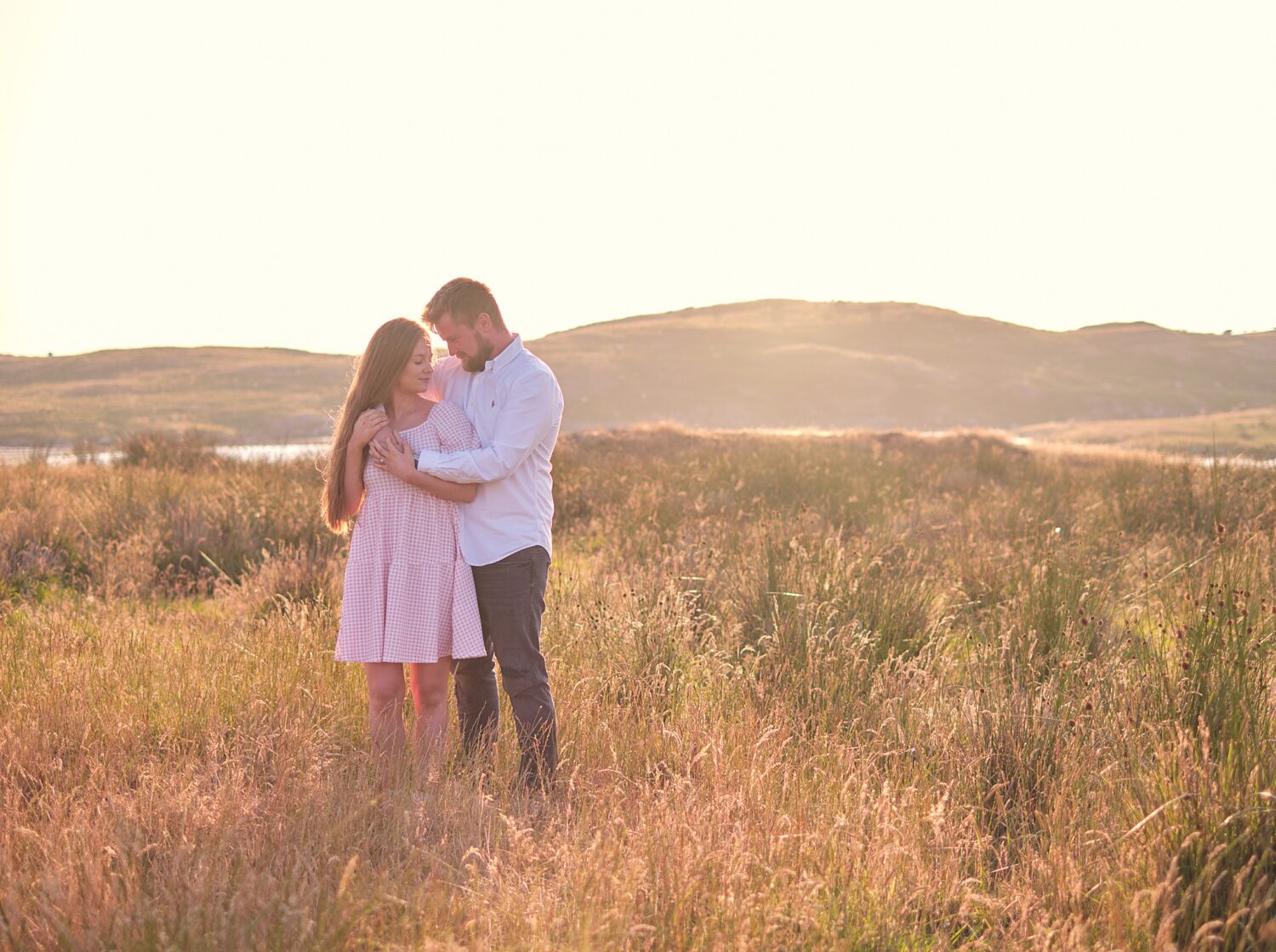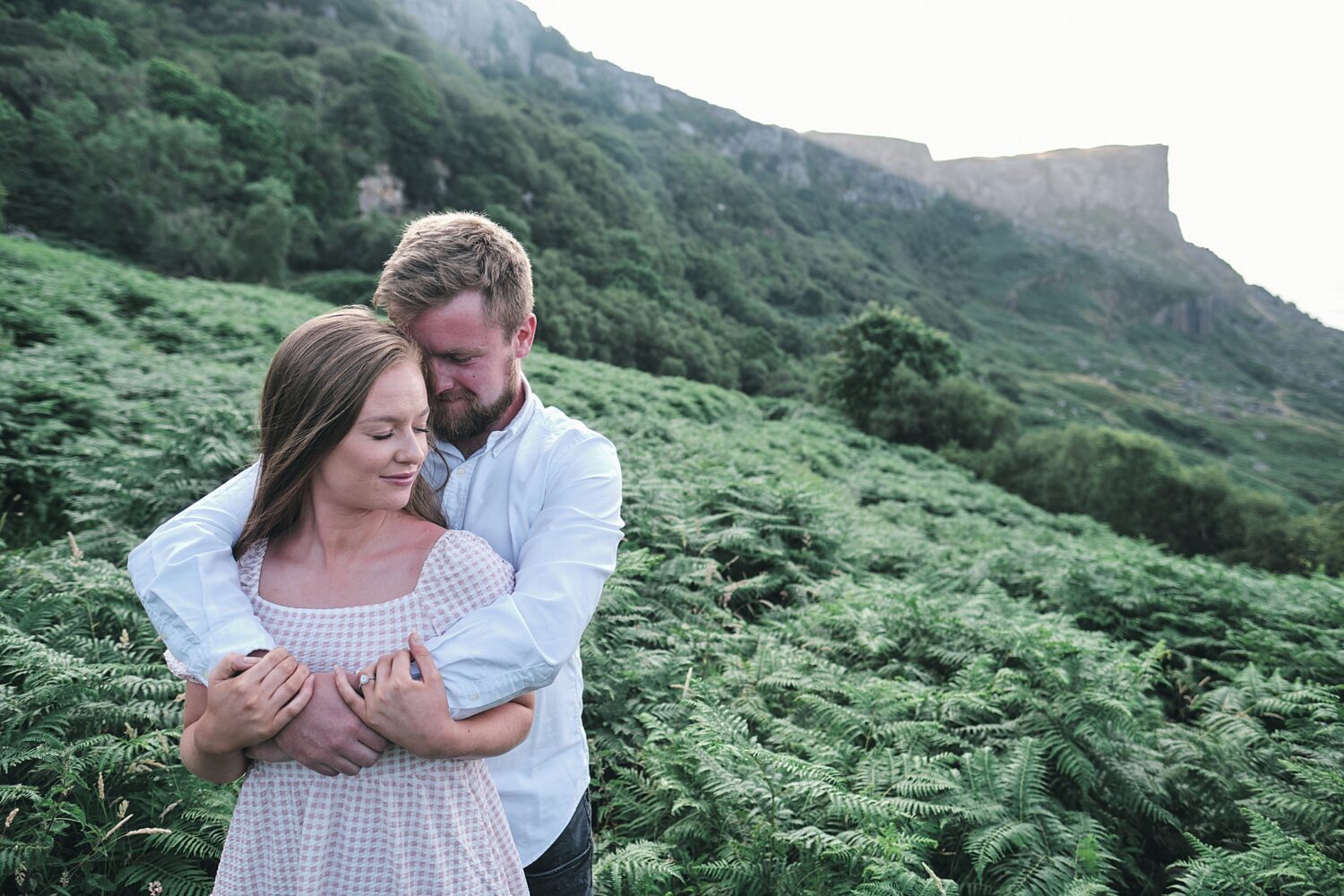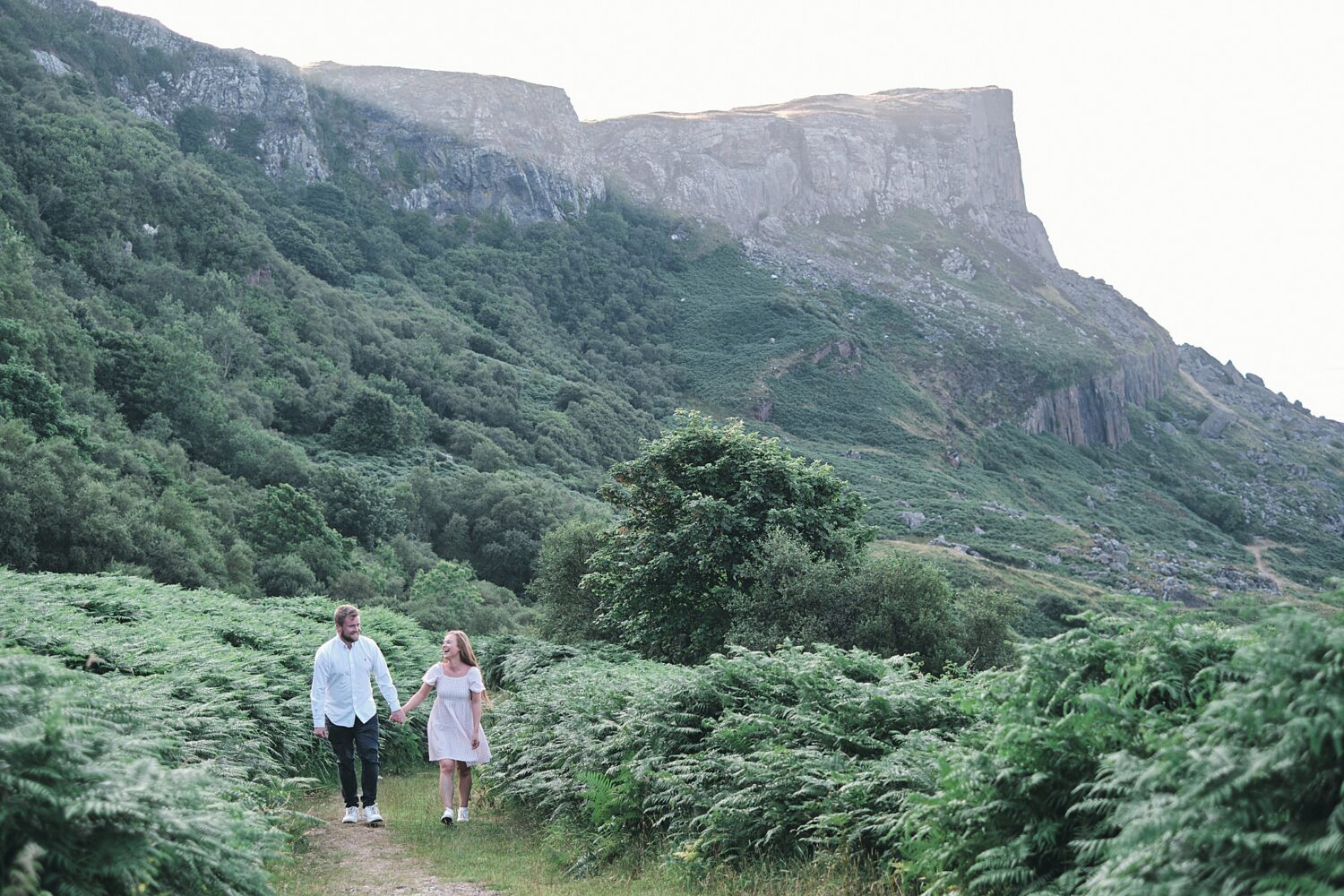 Dunseverick Castle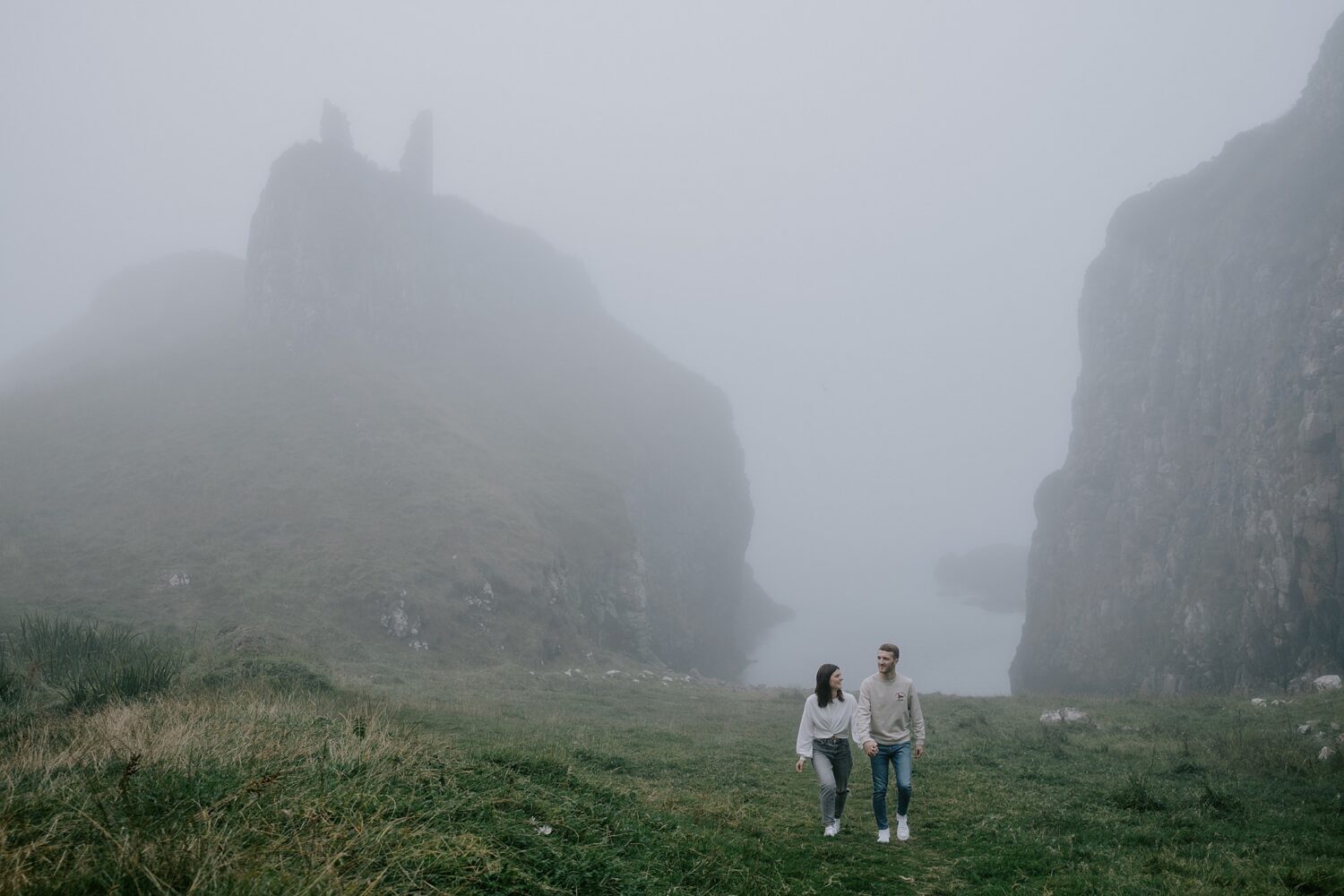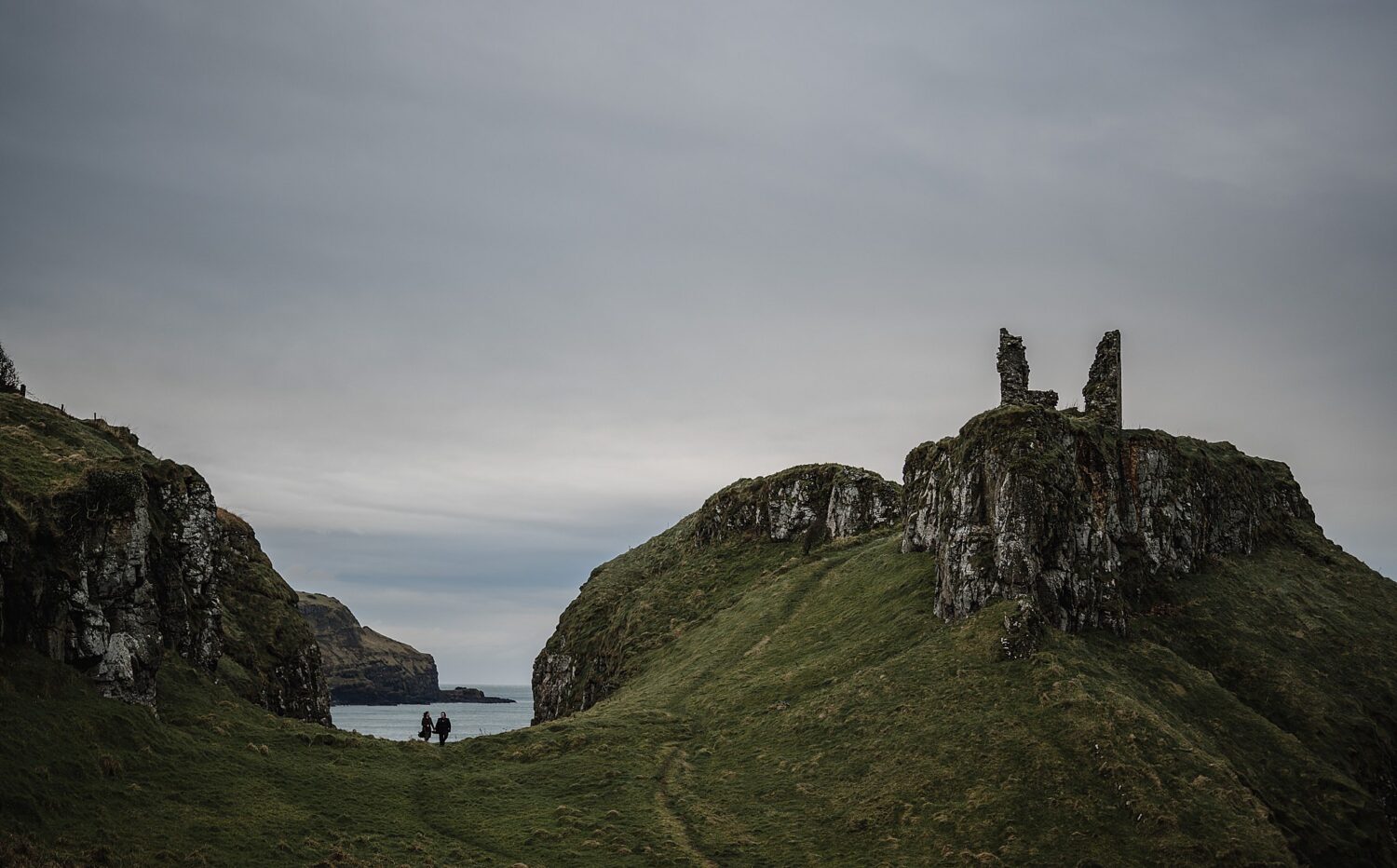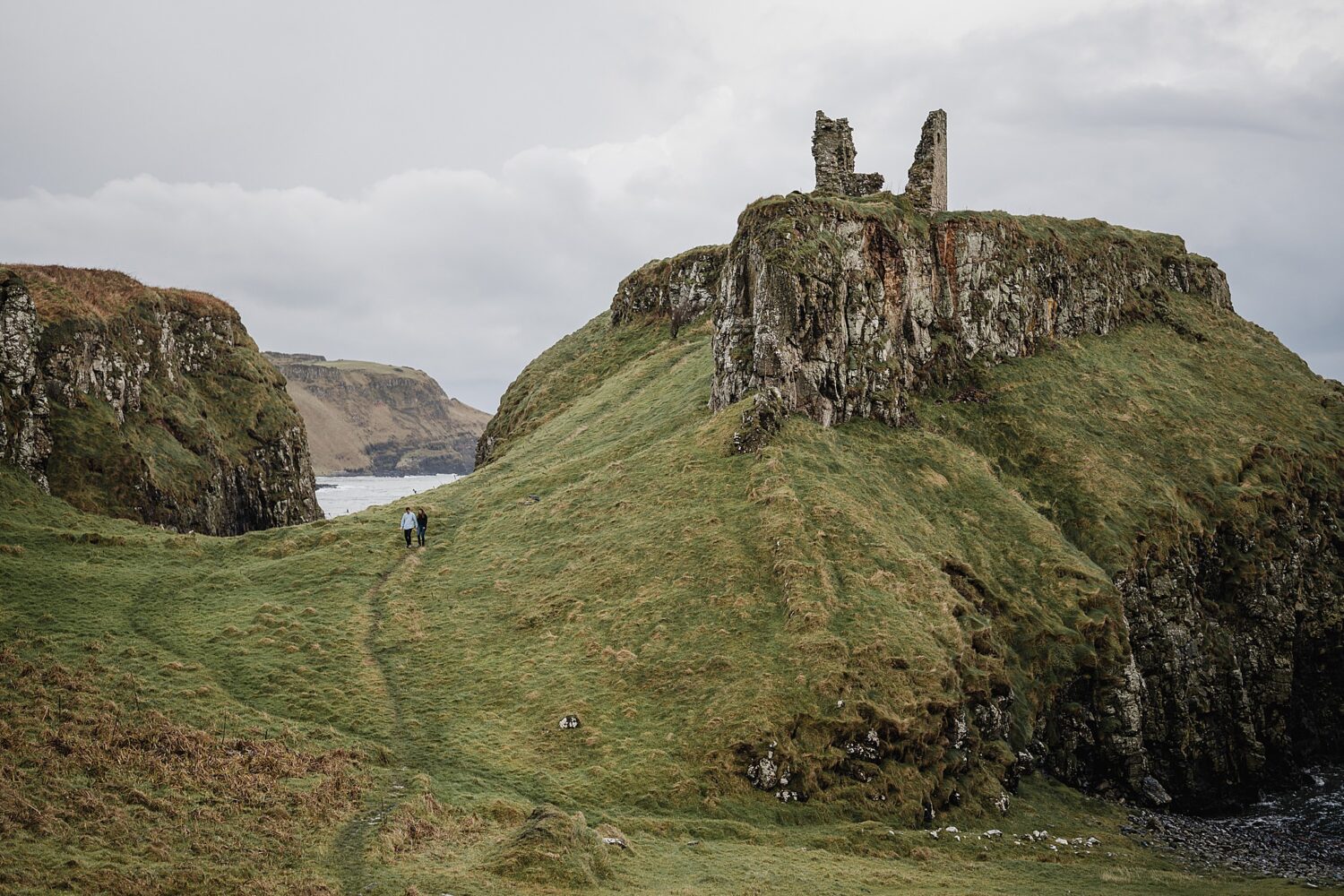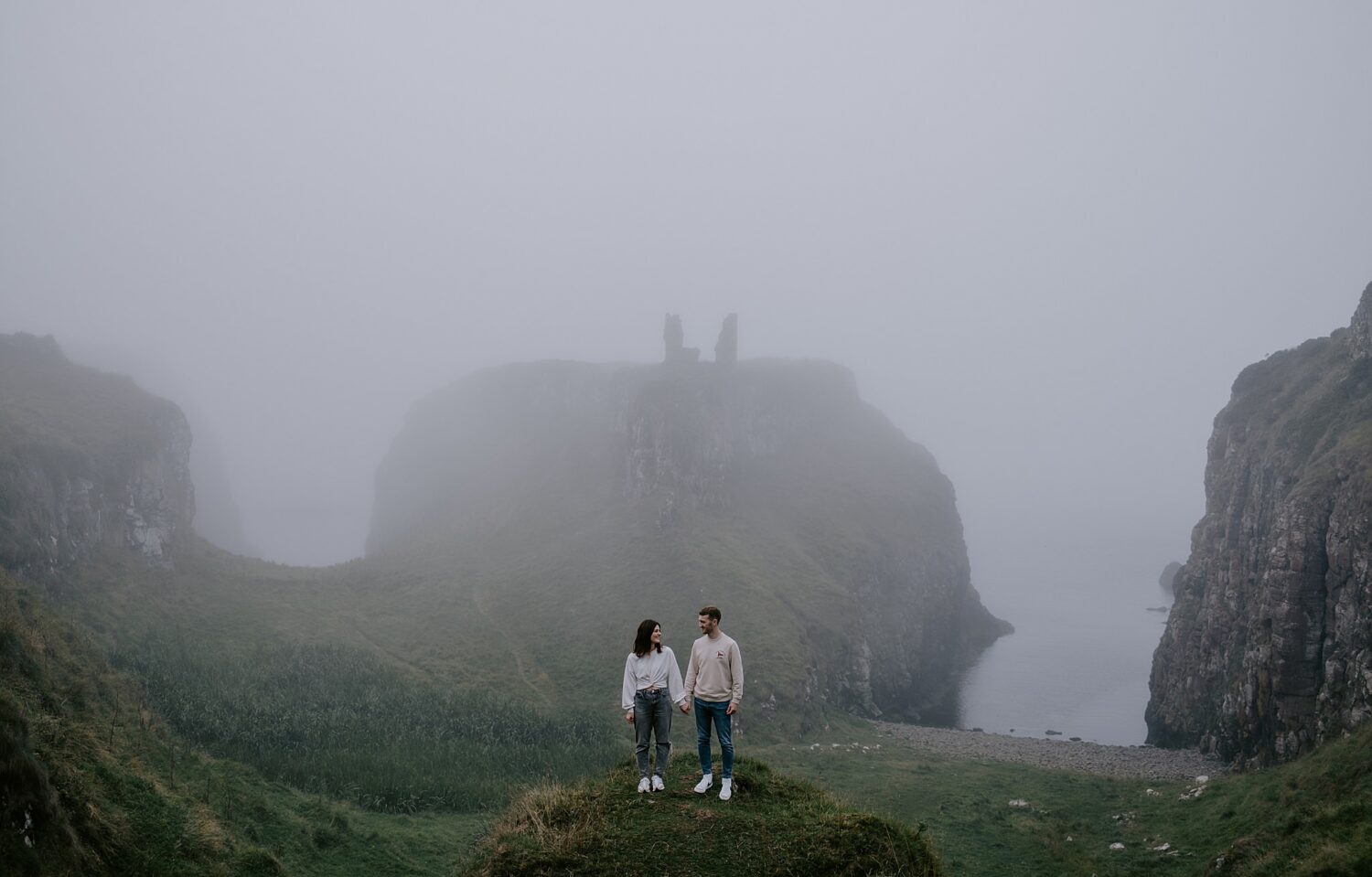 Mourne Mountains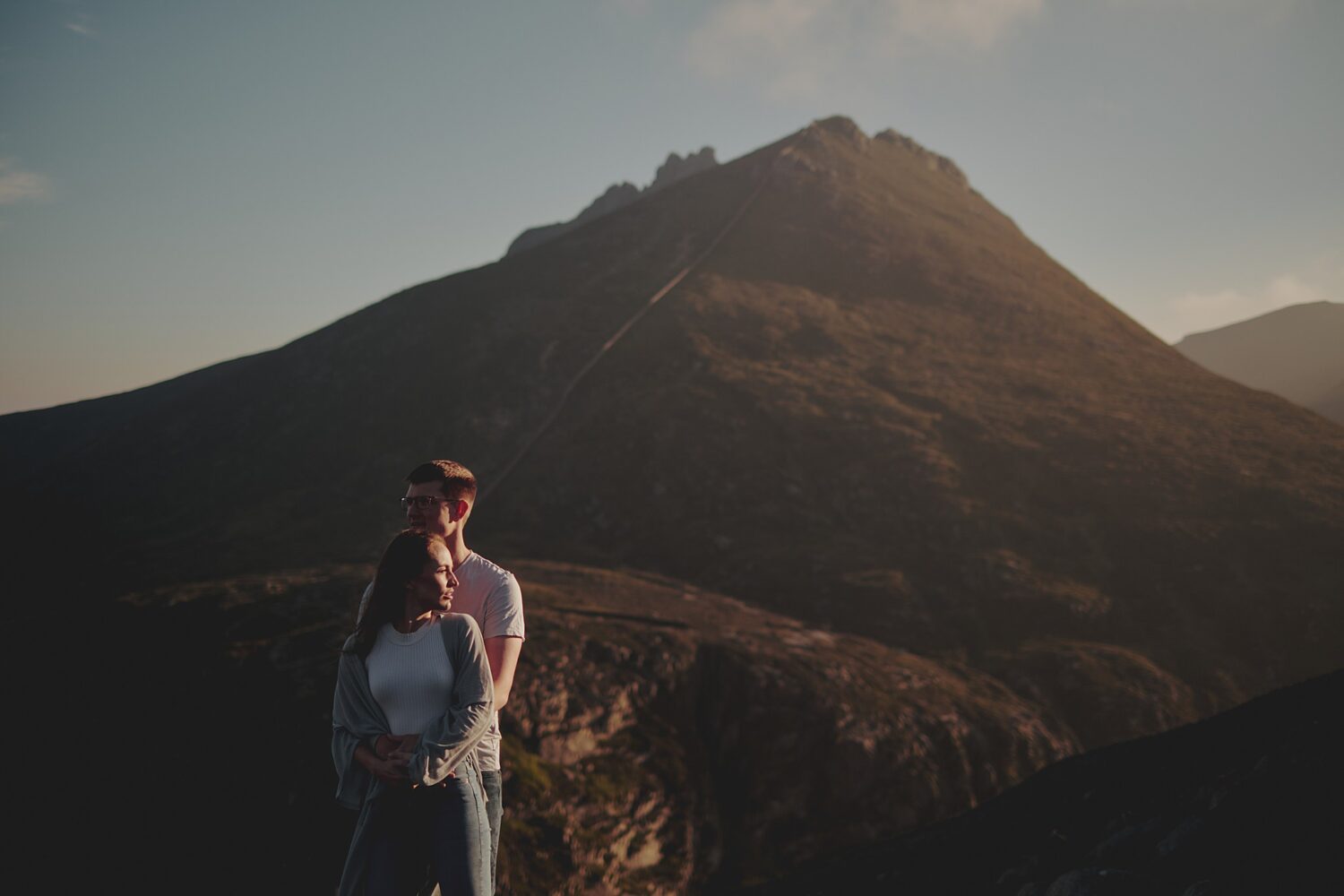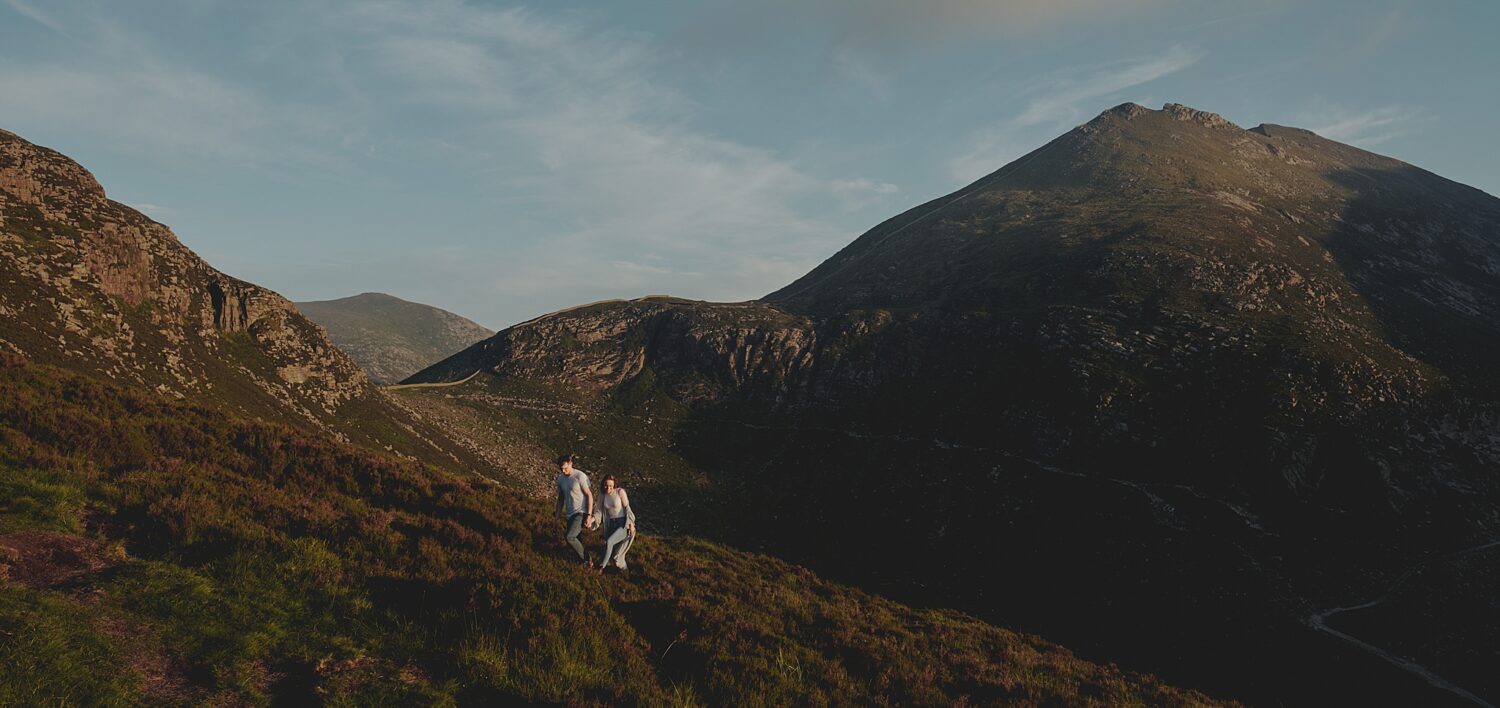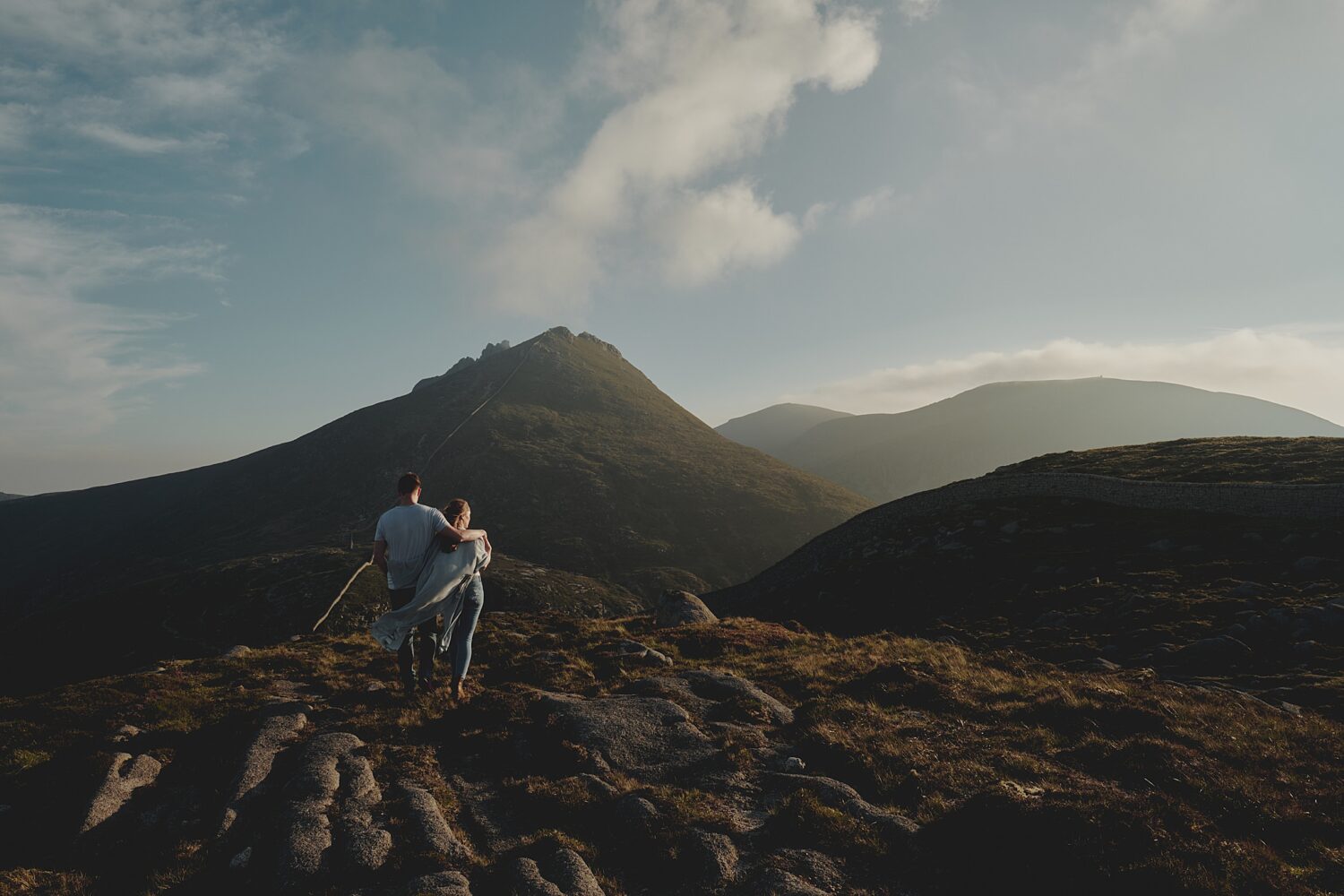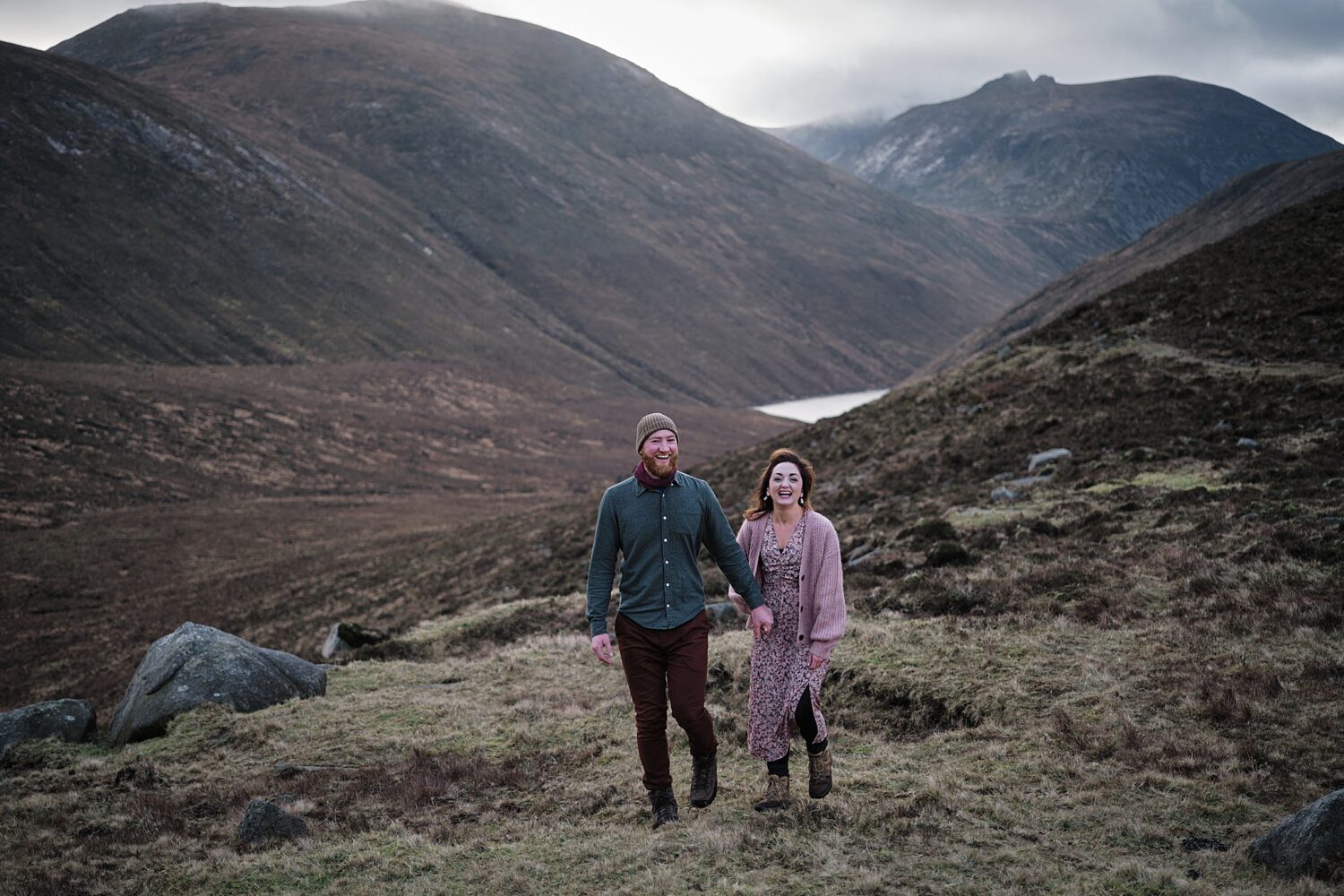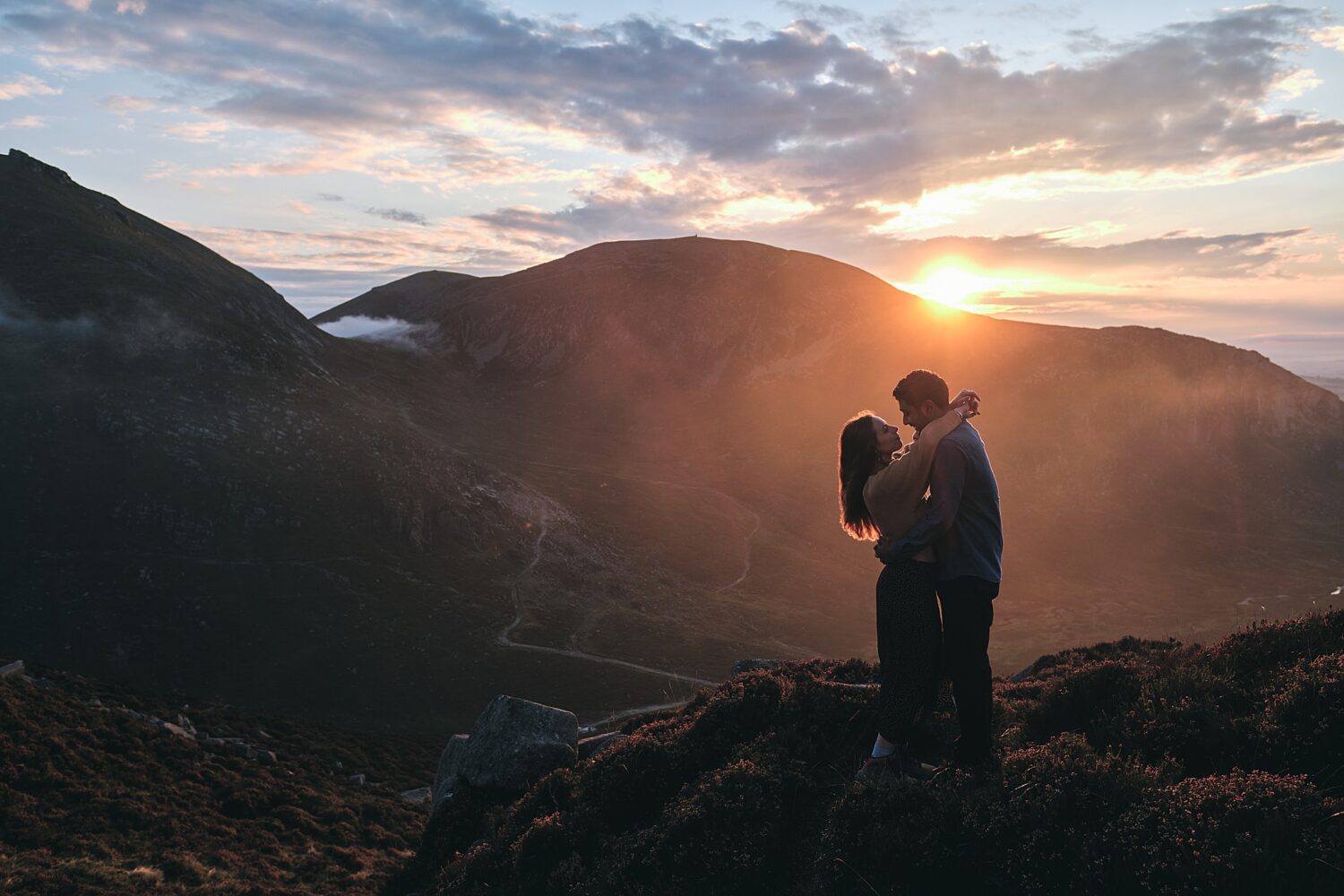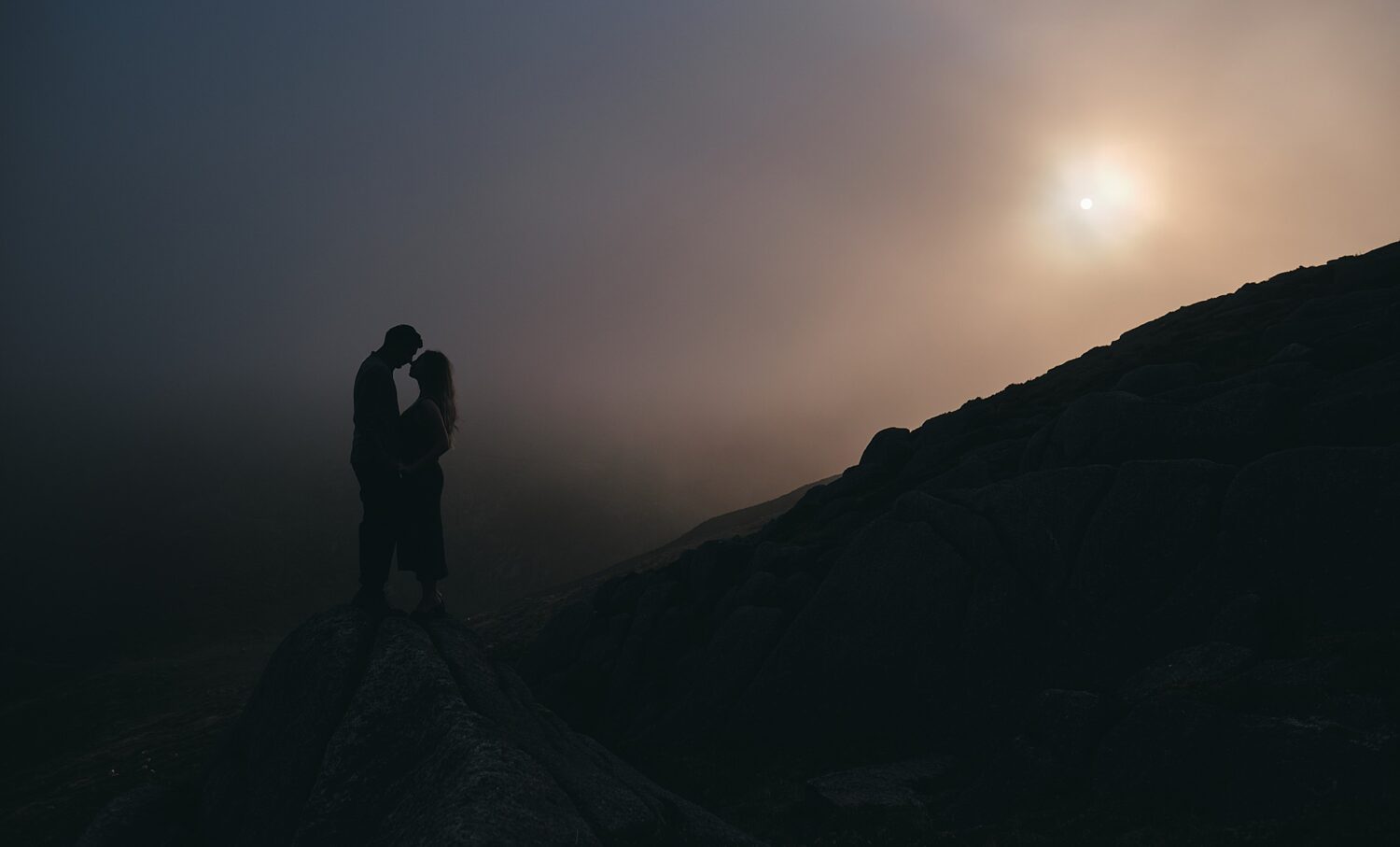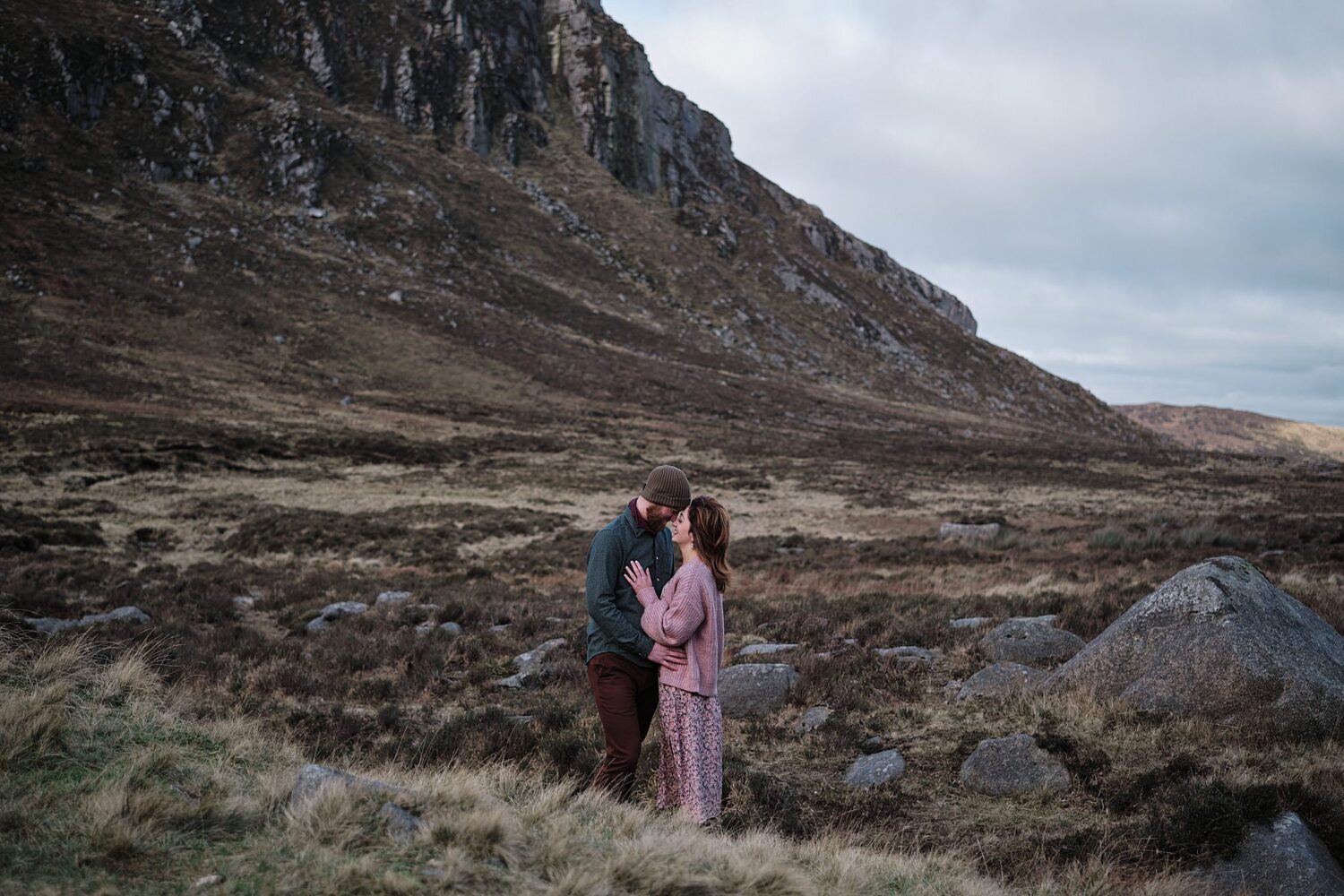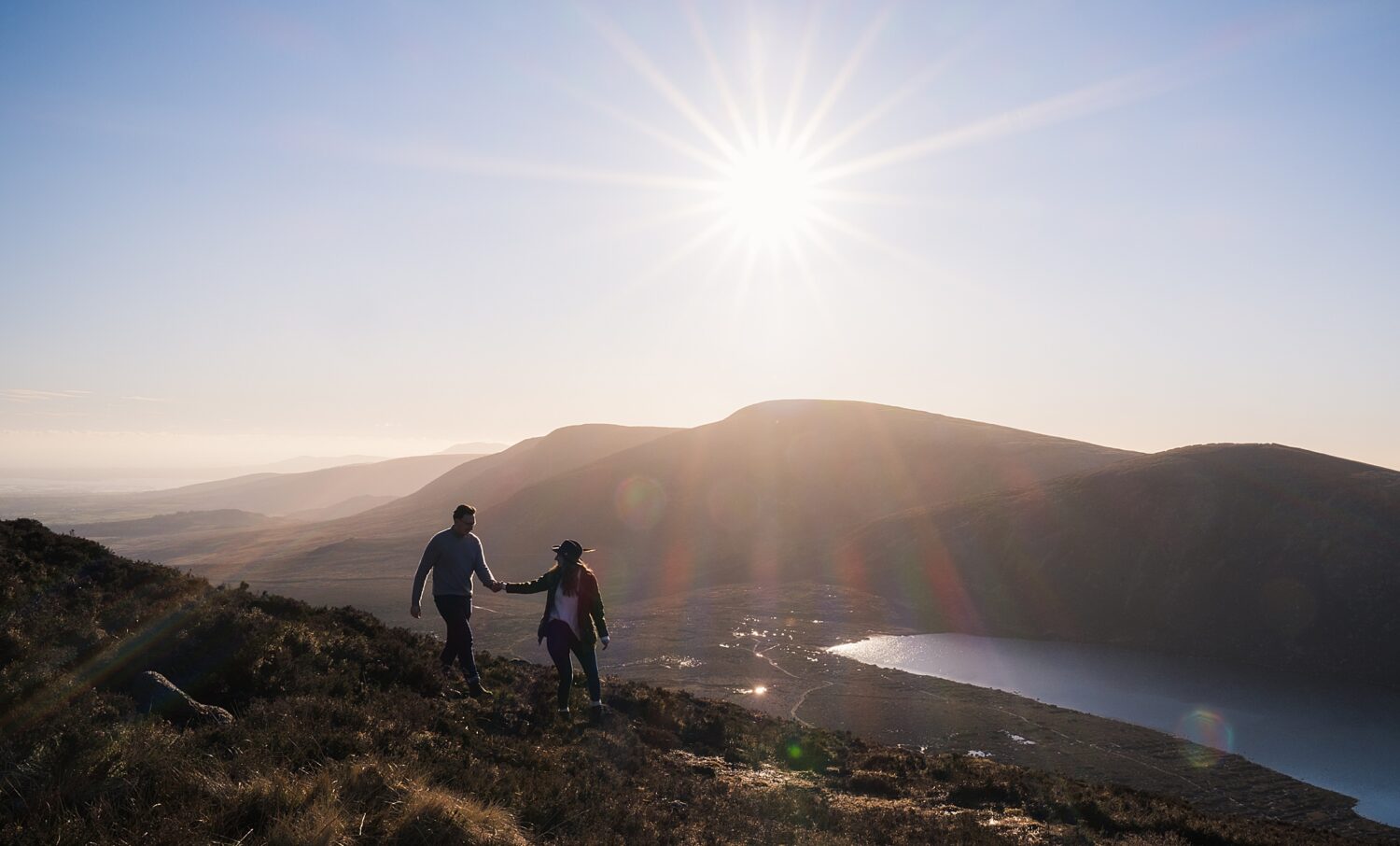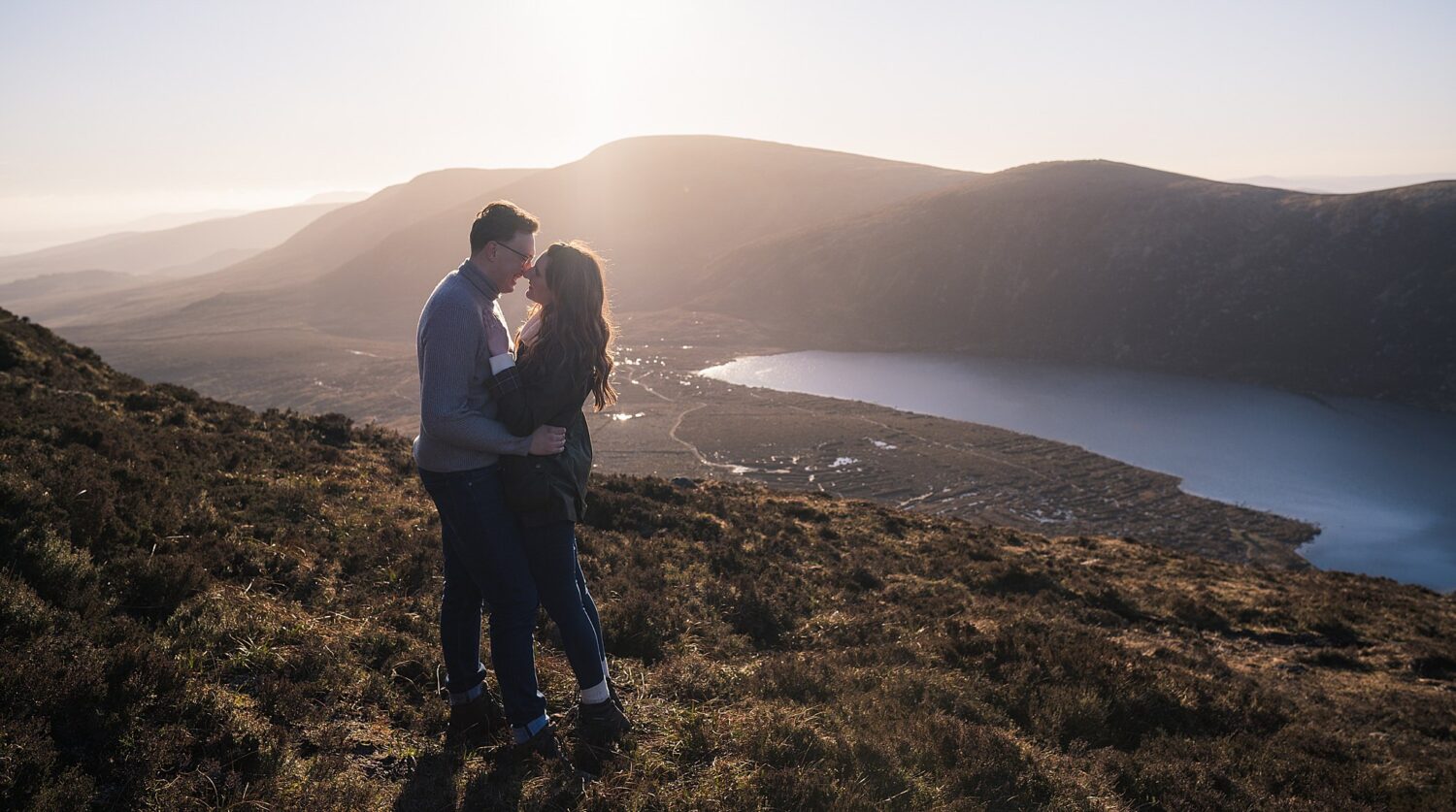 Downhill Beach & Mussenden Temple