Epic Scenery for Engagement Photography
Northern Ireland has so much to offer when it comes to epic scenery and epic locations for your Engagement Shoot. From the Mourne Mountains in Co Down to Game of Thrones filming locations on the Causeway Coast. We have it all!
It doesn't matter if you're a local or if you've flown in from the other side of the world, I will help you find the best locations for your portraits. So what exactly is an 'Adventure Session'? Well, in a nutshell, it's a portrait shoot with you and the one you love, in an epic location. That's it! We can hike up mountains for sunrise or explore the cliffs overlooking the North Sea. It's your choice! No two Adventure Sessions are the same. Check out this BLOG post to read all about the benefits of booking an engagement shoot!
I have spent the last 15 years as a landscape photographer exploring every inch of coastline around Northern Ireland - chasing light and drama. And now I want to share those spots with you!
---
My Favourite Engagement Shoot Locations from around Northern Ireland
Dunluce Castle - Co Antrim
Located a short drive from the beautiful town of Portrush, Dunluce Castle provides an amazing backdrop for your engagement photos.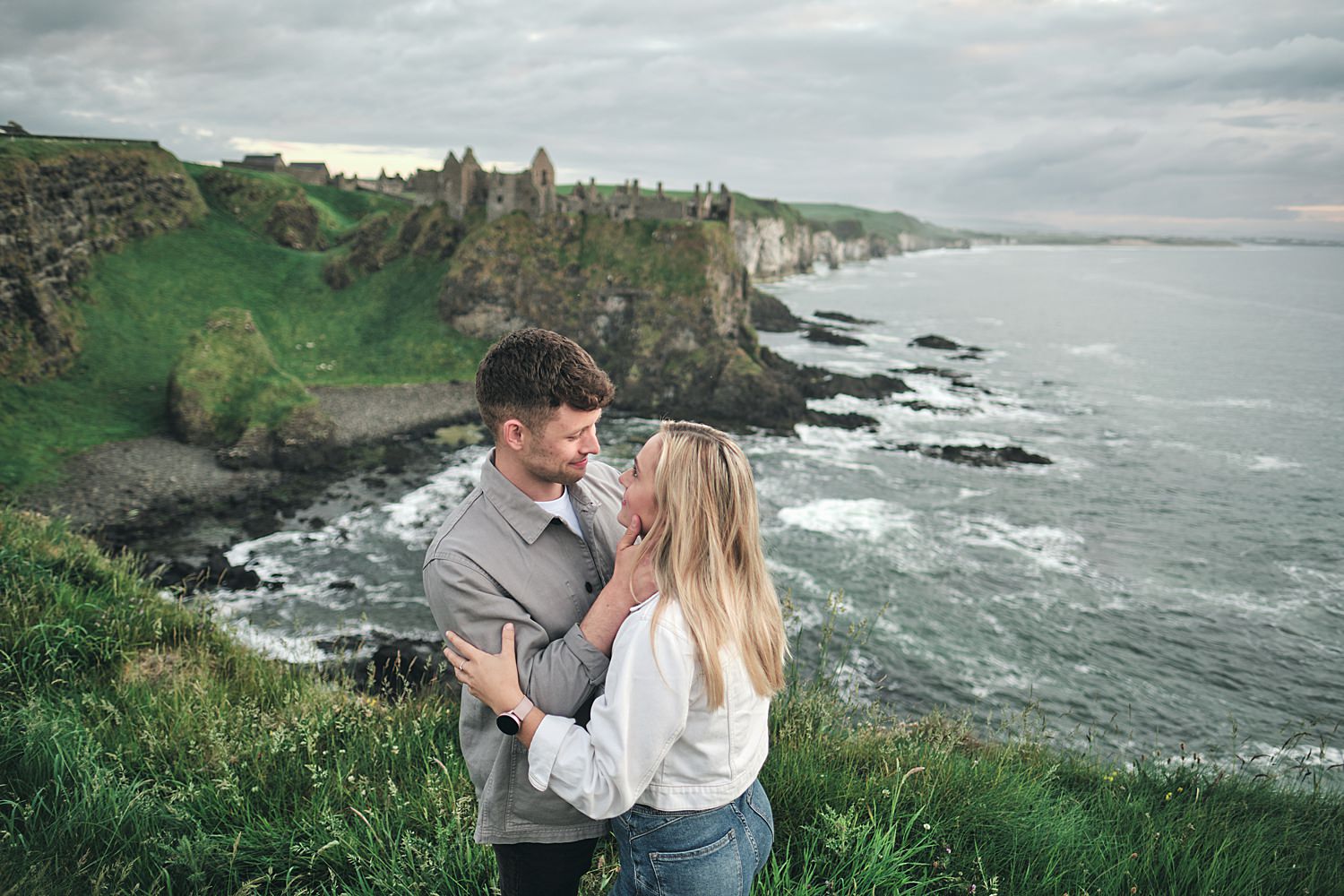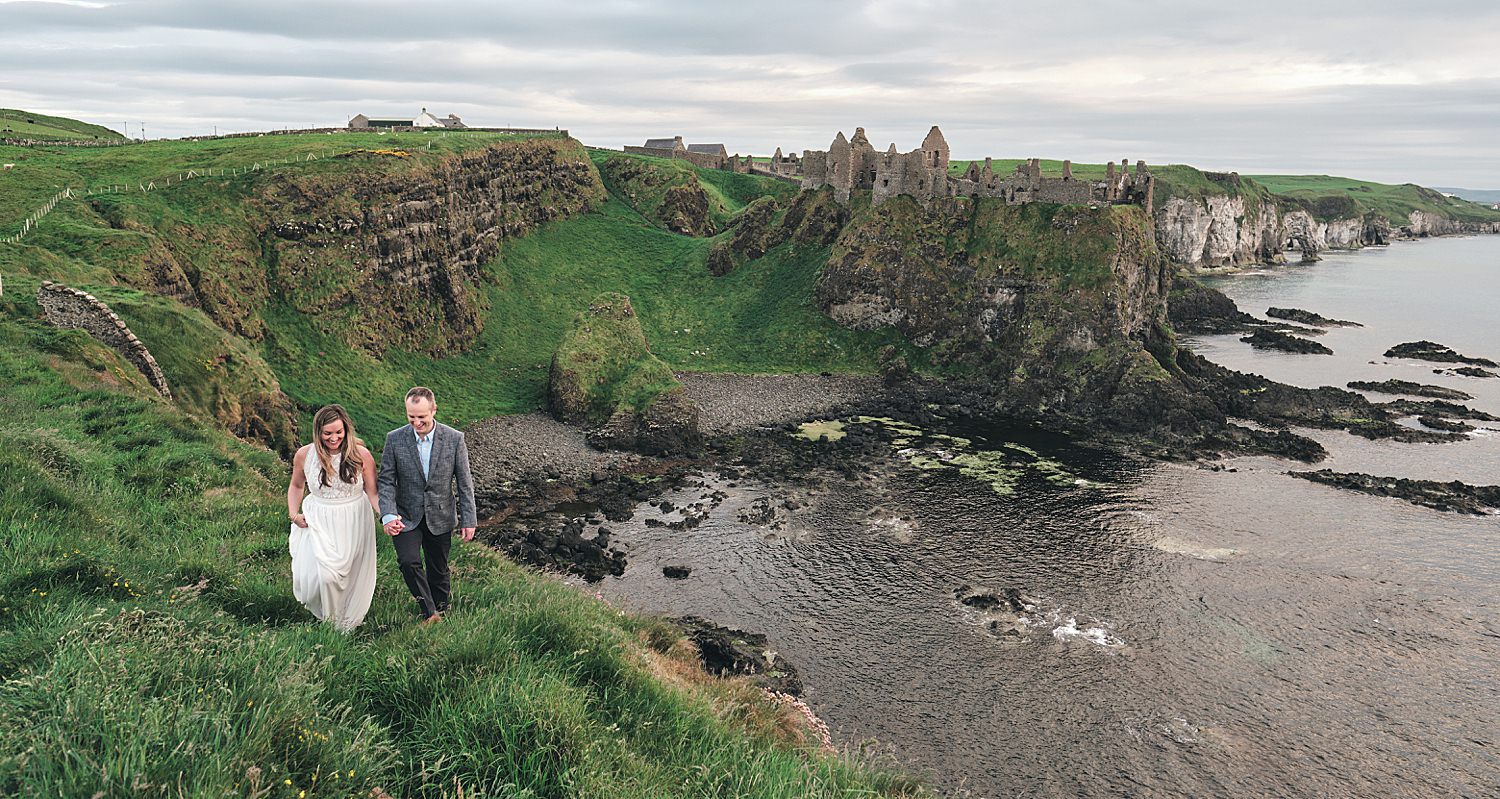 Kinbane Castle - Co Antrim
Kinbane is a stunning castle nestled between the seaside town of Ballycastle and the world famous Carrick-A-Rede Rope Bridge.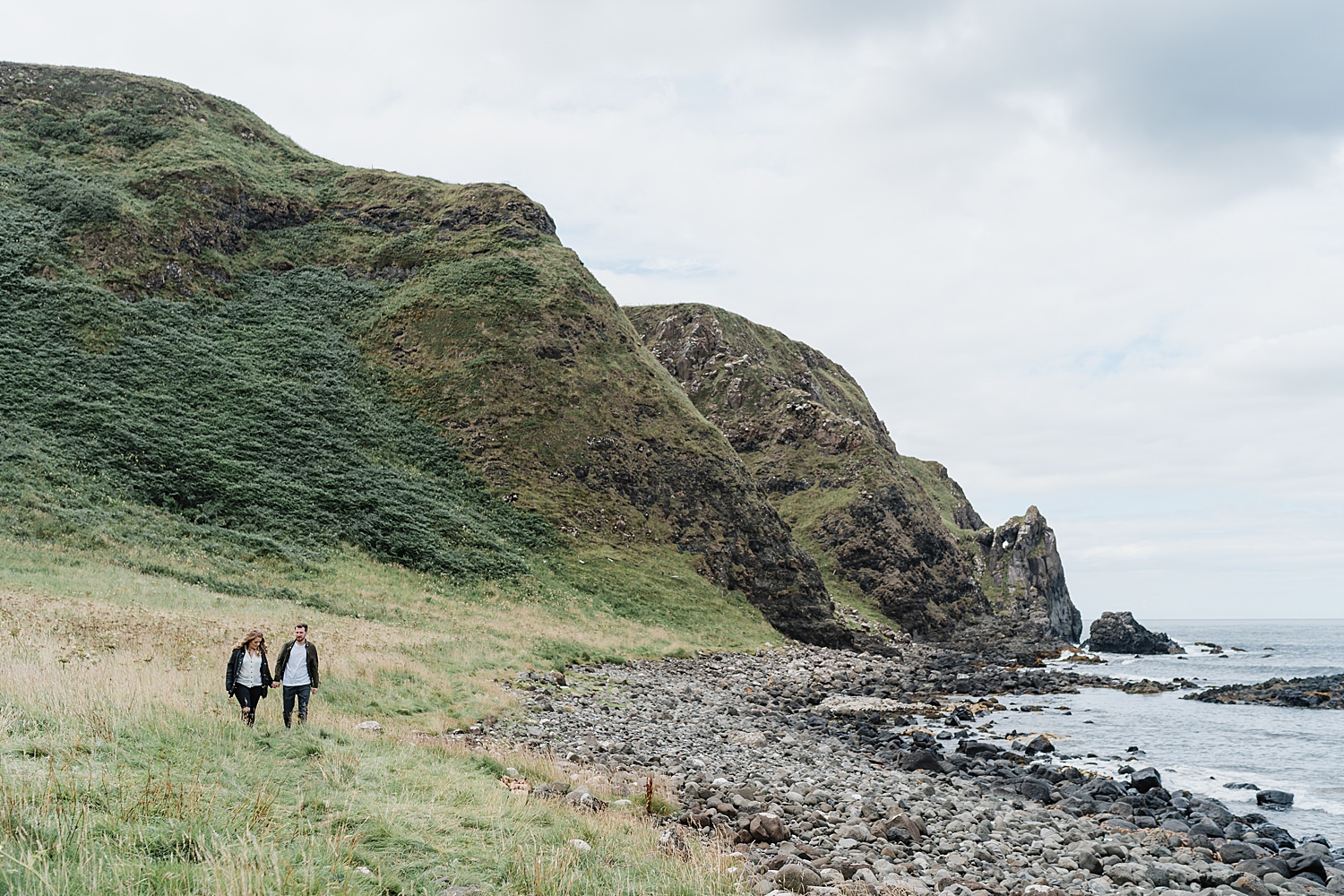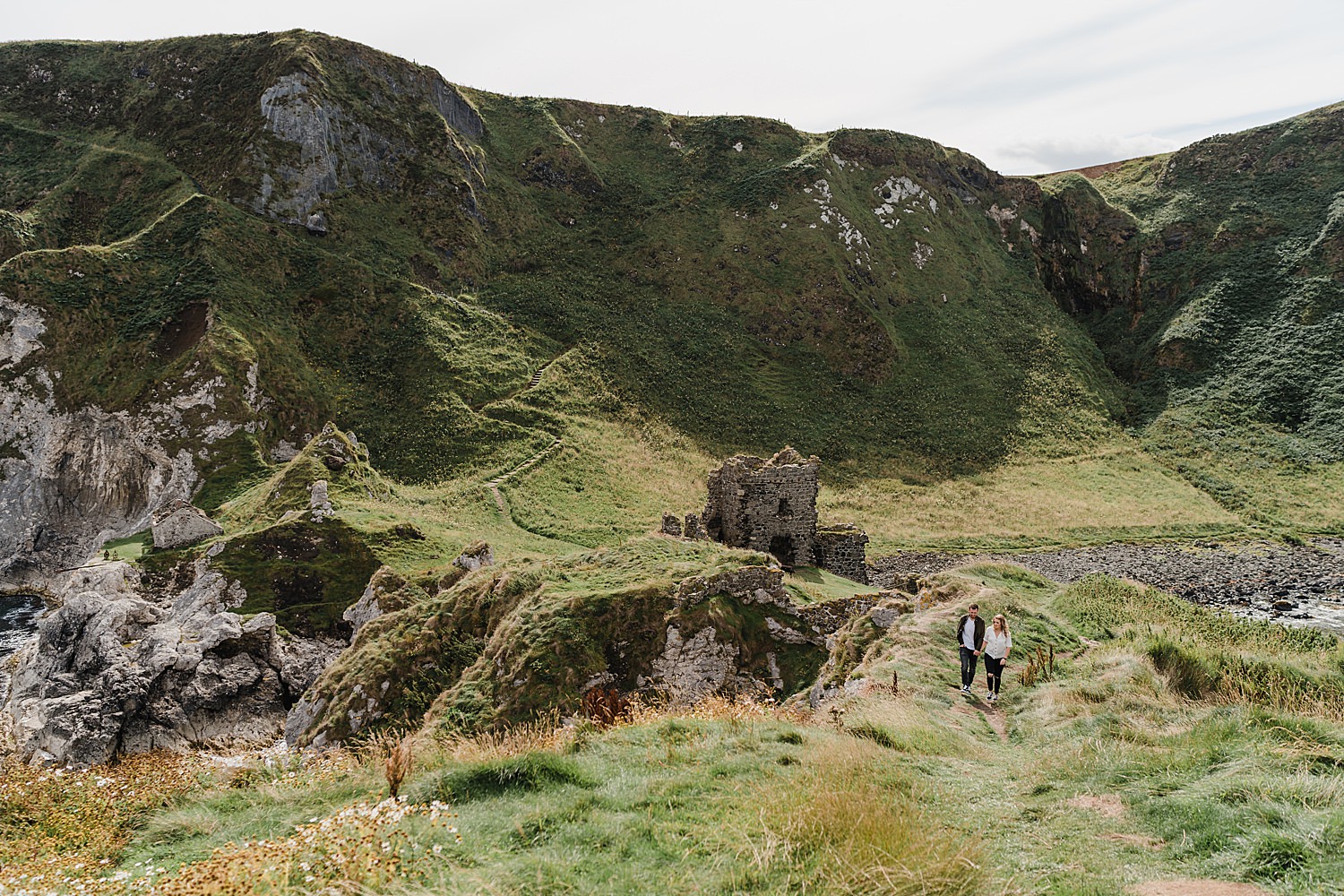 The Giant's Causeway - Co Antrim
The Causeway is one of the most popular locations for newly engaged (and married) couples. The Giant's Causeway is so easy to access and provides an epic backdrop for your engagement shoot.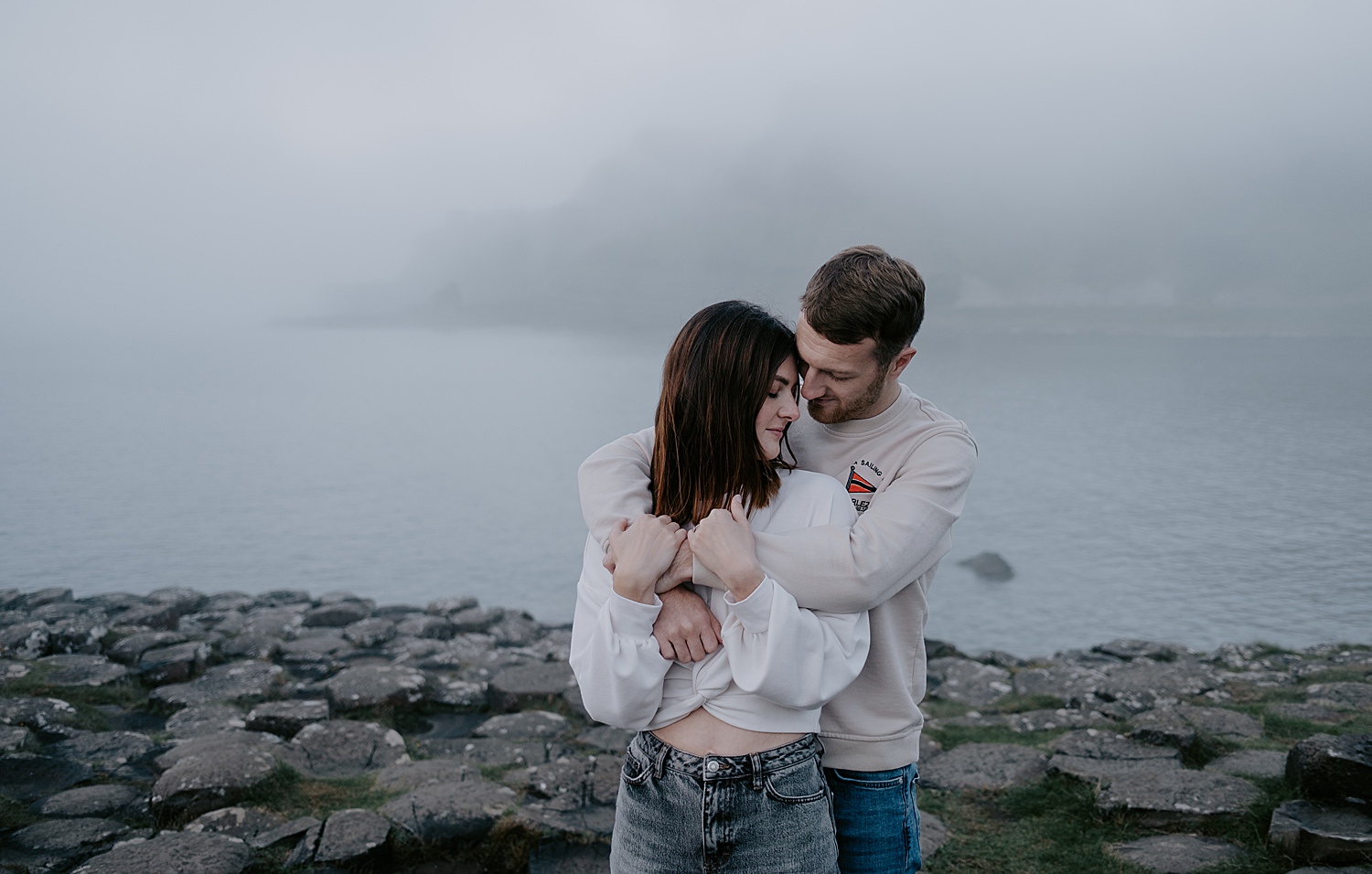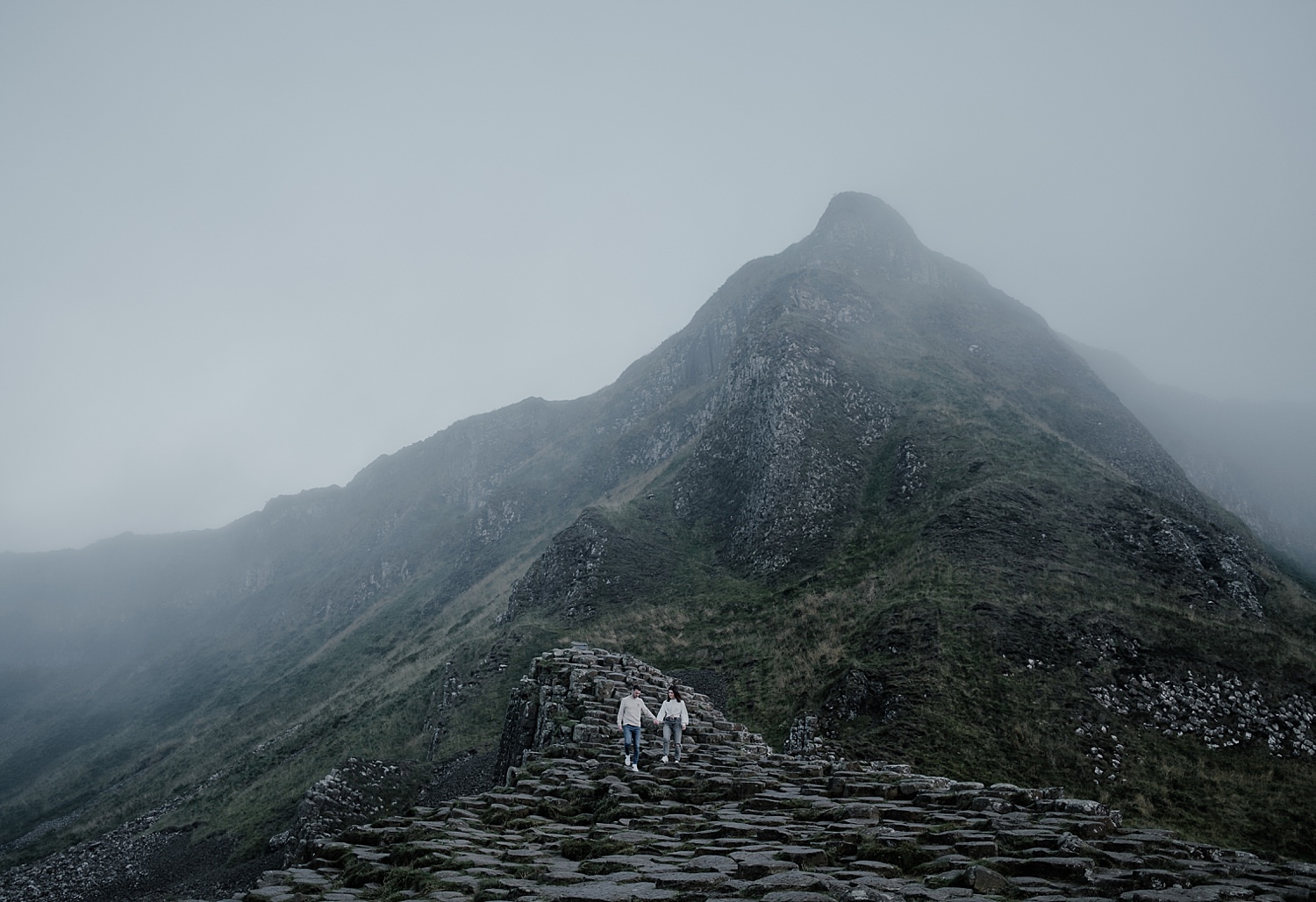 Galboly - Co Antrim
A hidden gem along the east coast but this amazing location has been used in the filming of Game Of Thrones and Dungeons & Dragons.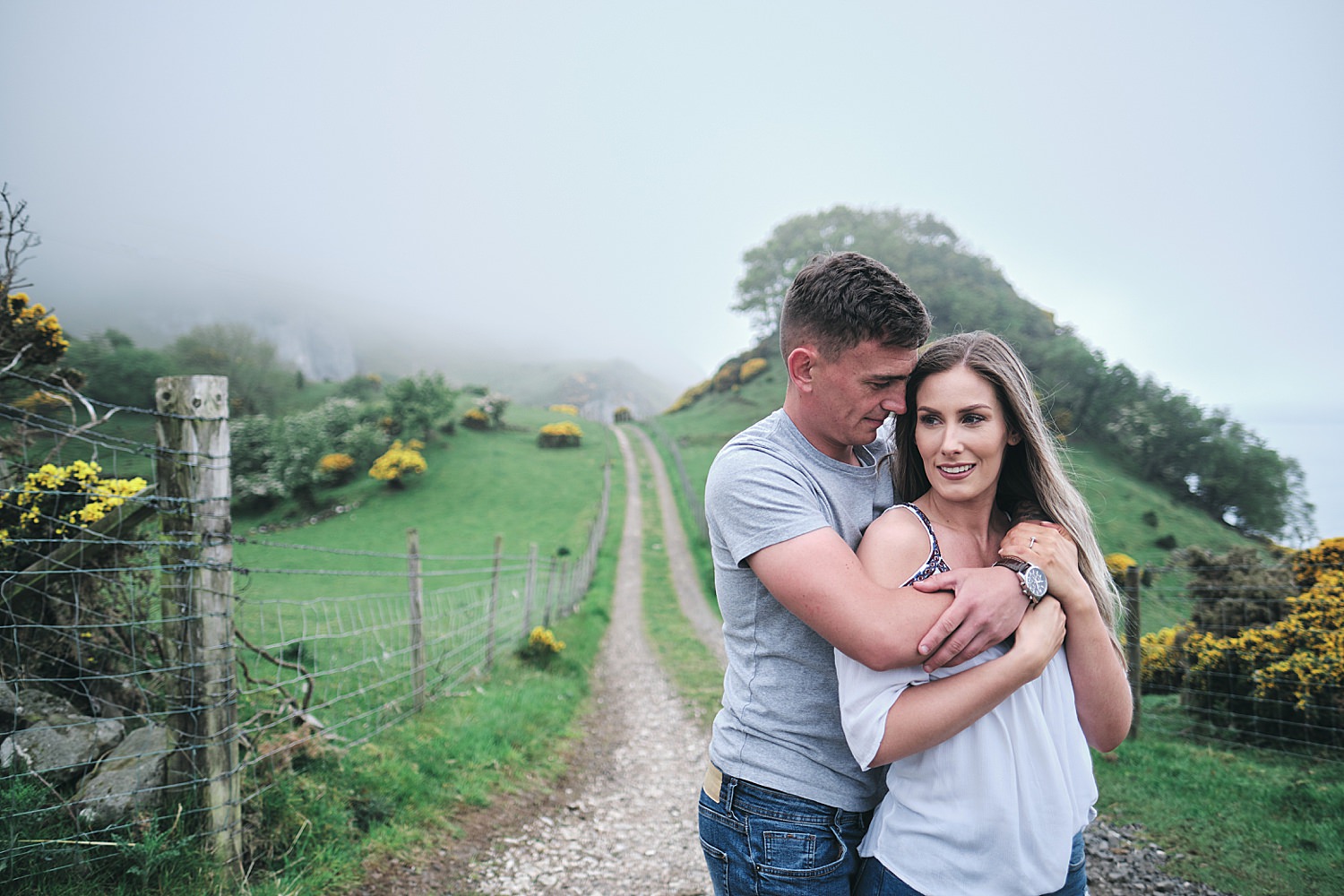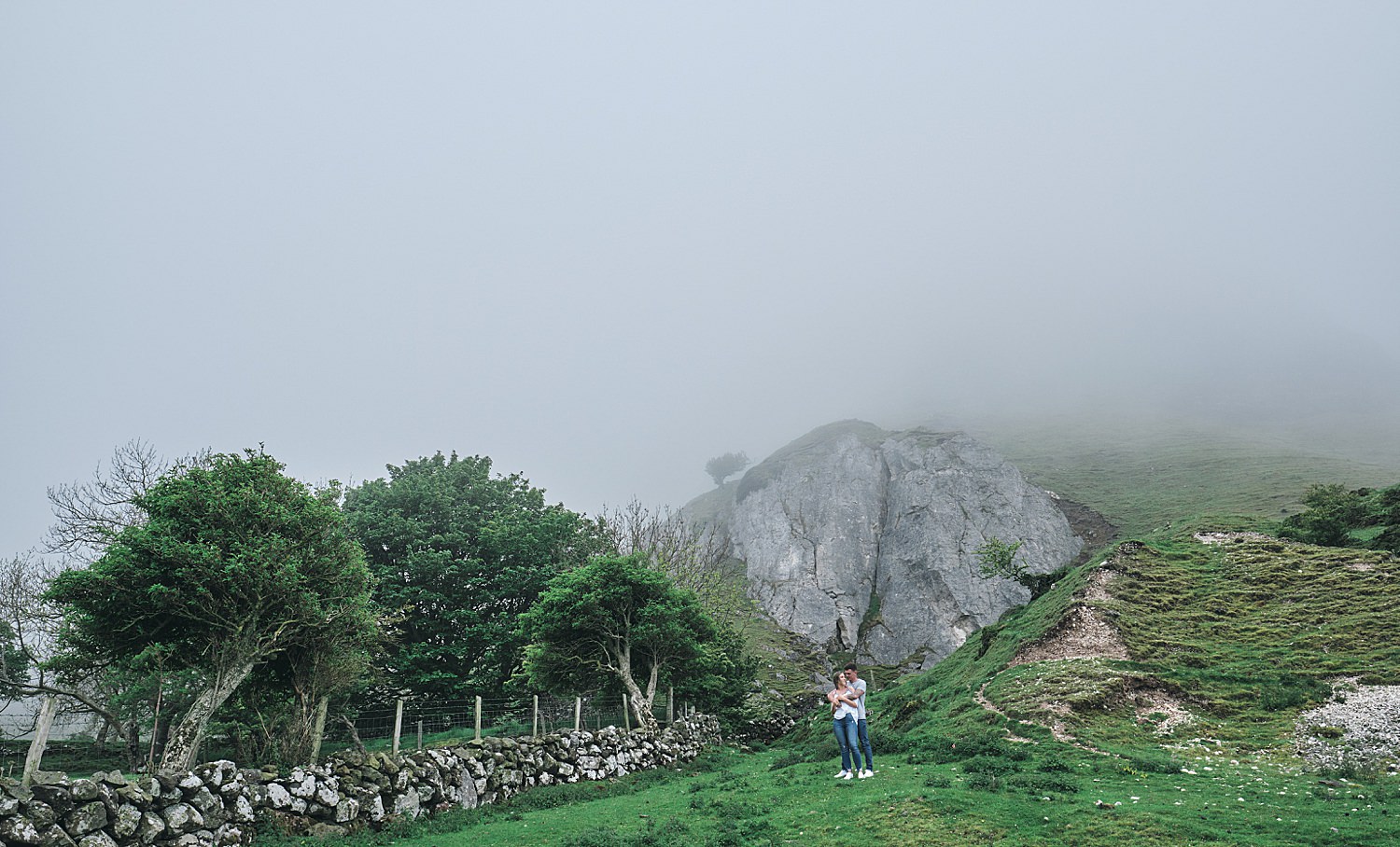 The Mourne Mountains - Co Down
The perfect location for those really adventurous couples who also love hiking! One look at the Mournes and you can see how they inspired CS Lewis to write his Narnia tales. Check out a real life Mourne Mountains Engagement Shoot HERE. If you need some help on how to plan your engagement shoot in the Mournes, then you will find THIS blog post helpful!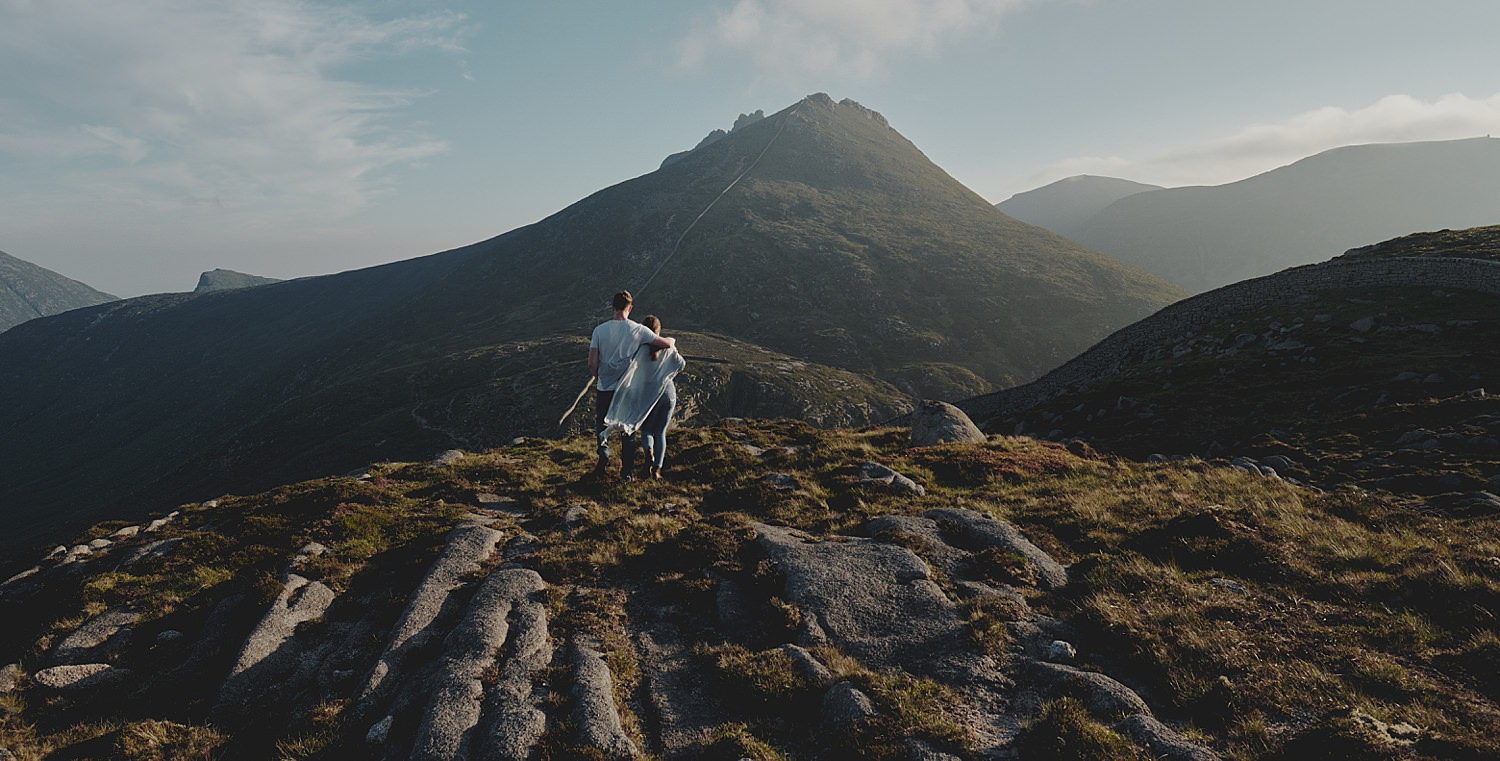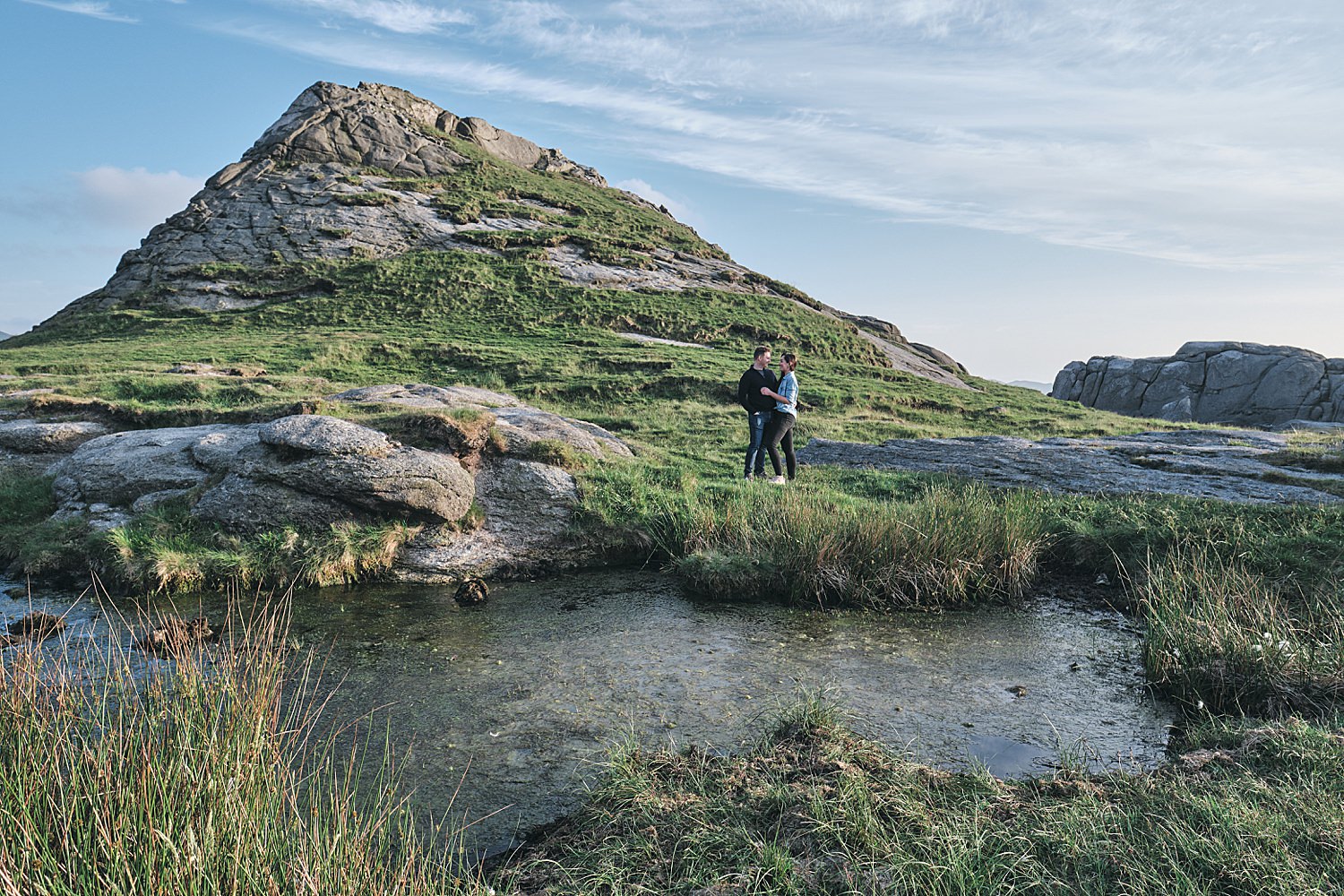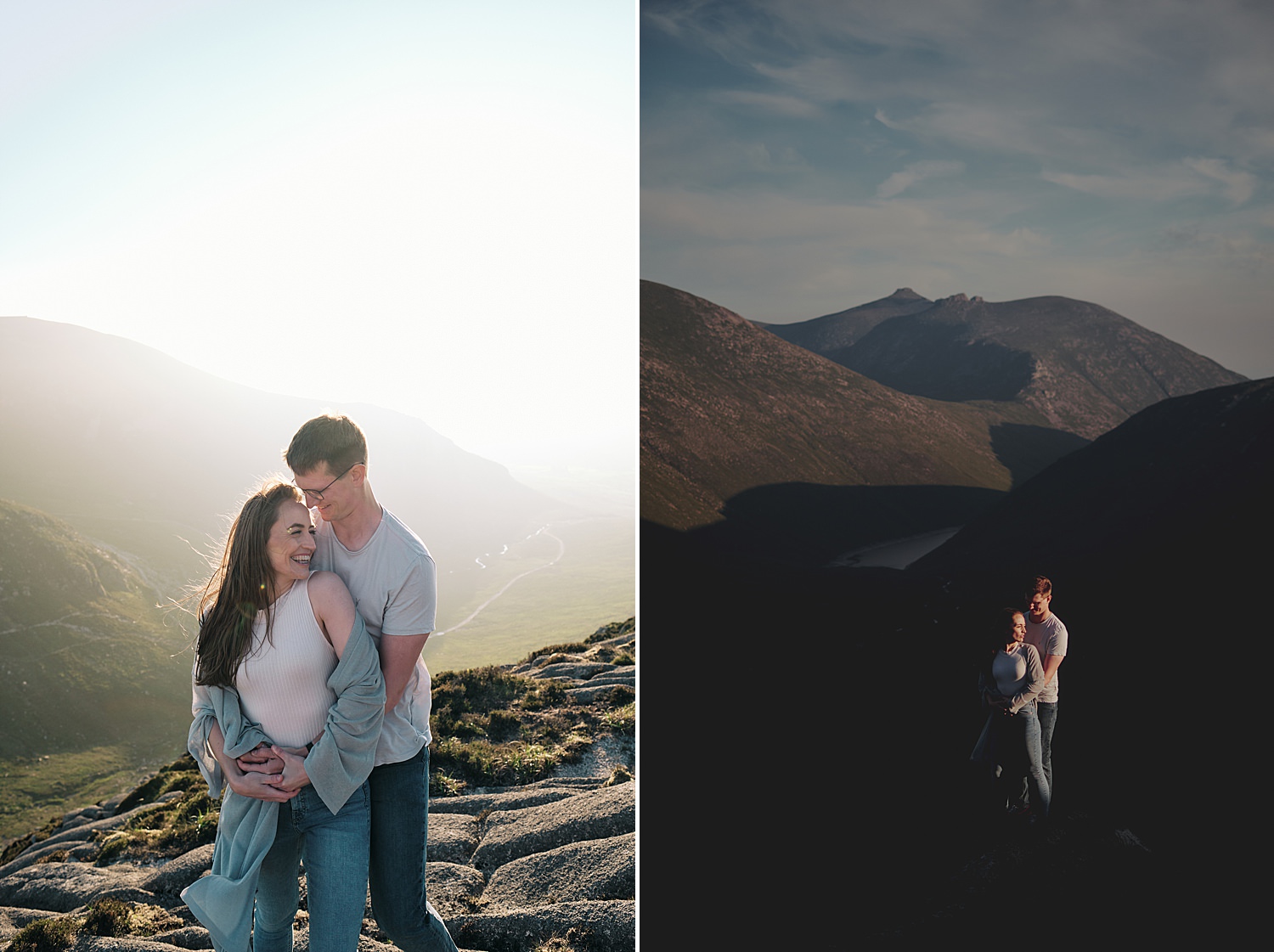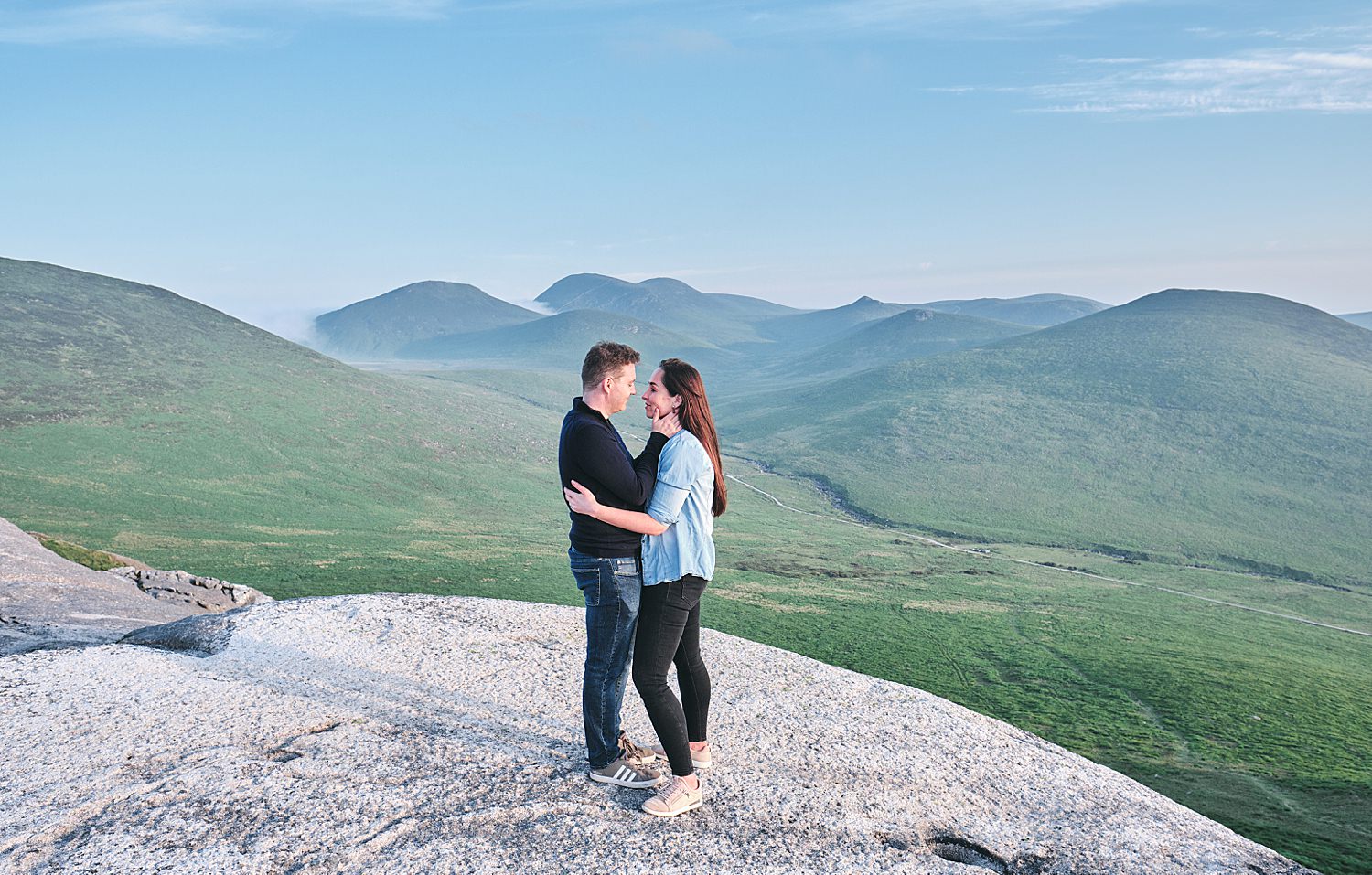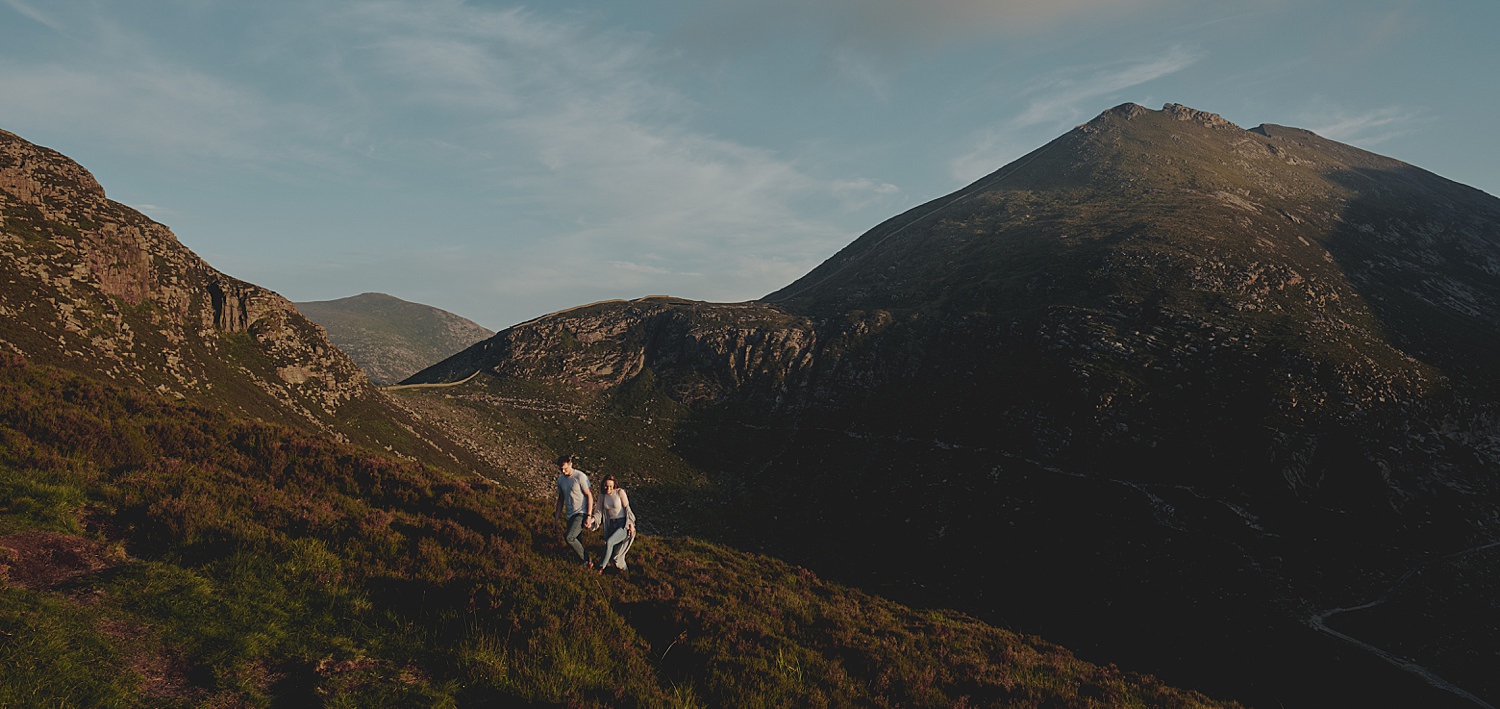 The Whiterocks - Co Antrim
One of the nicest beaches on the Causeway Coast, especially at sunset. A shot walk from the town of Portrush, the Whiterocks beach provides amazing views of Dunluce Castle and Royal Portrush Golf Club.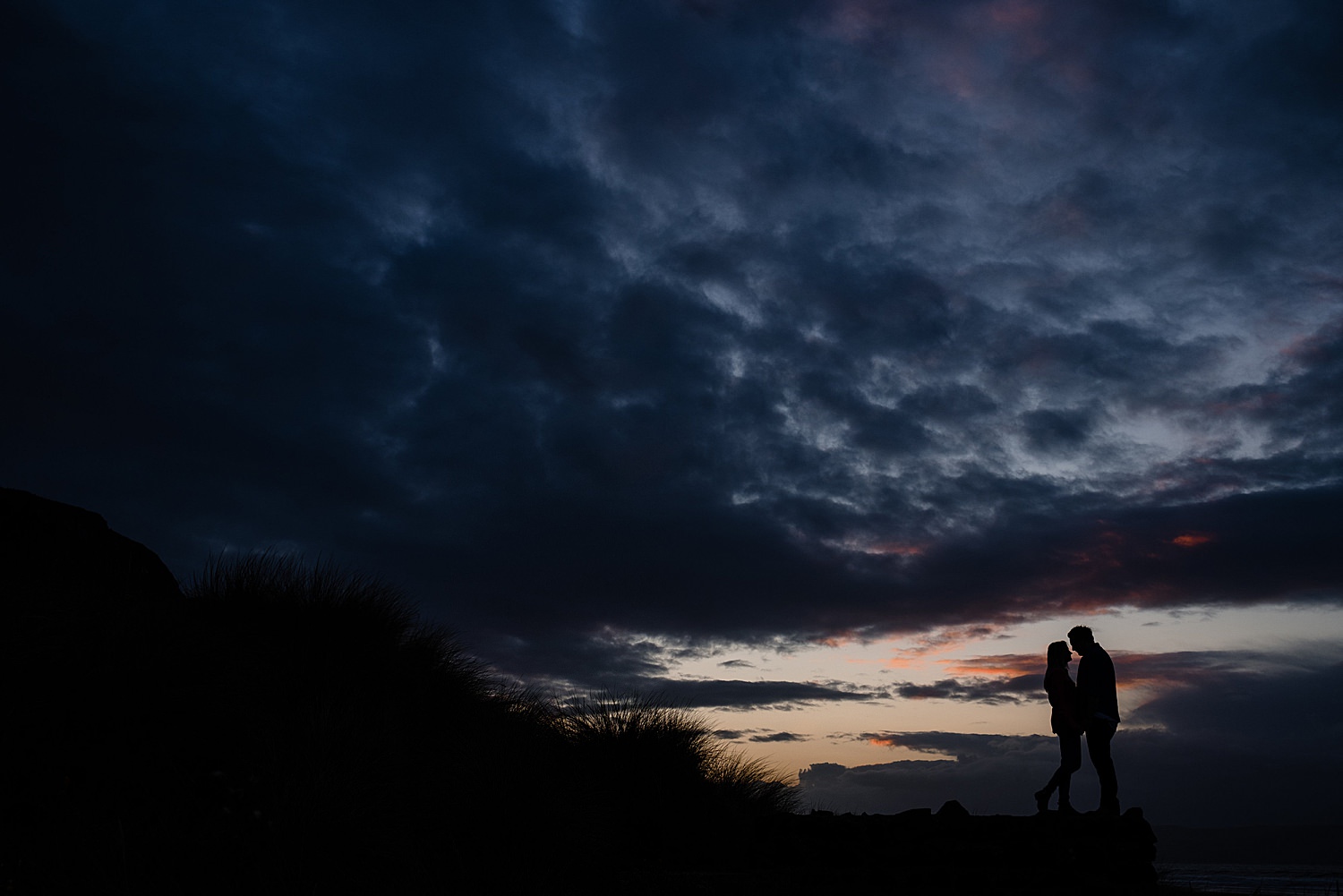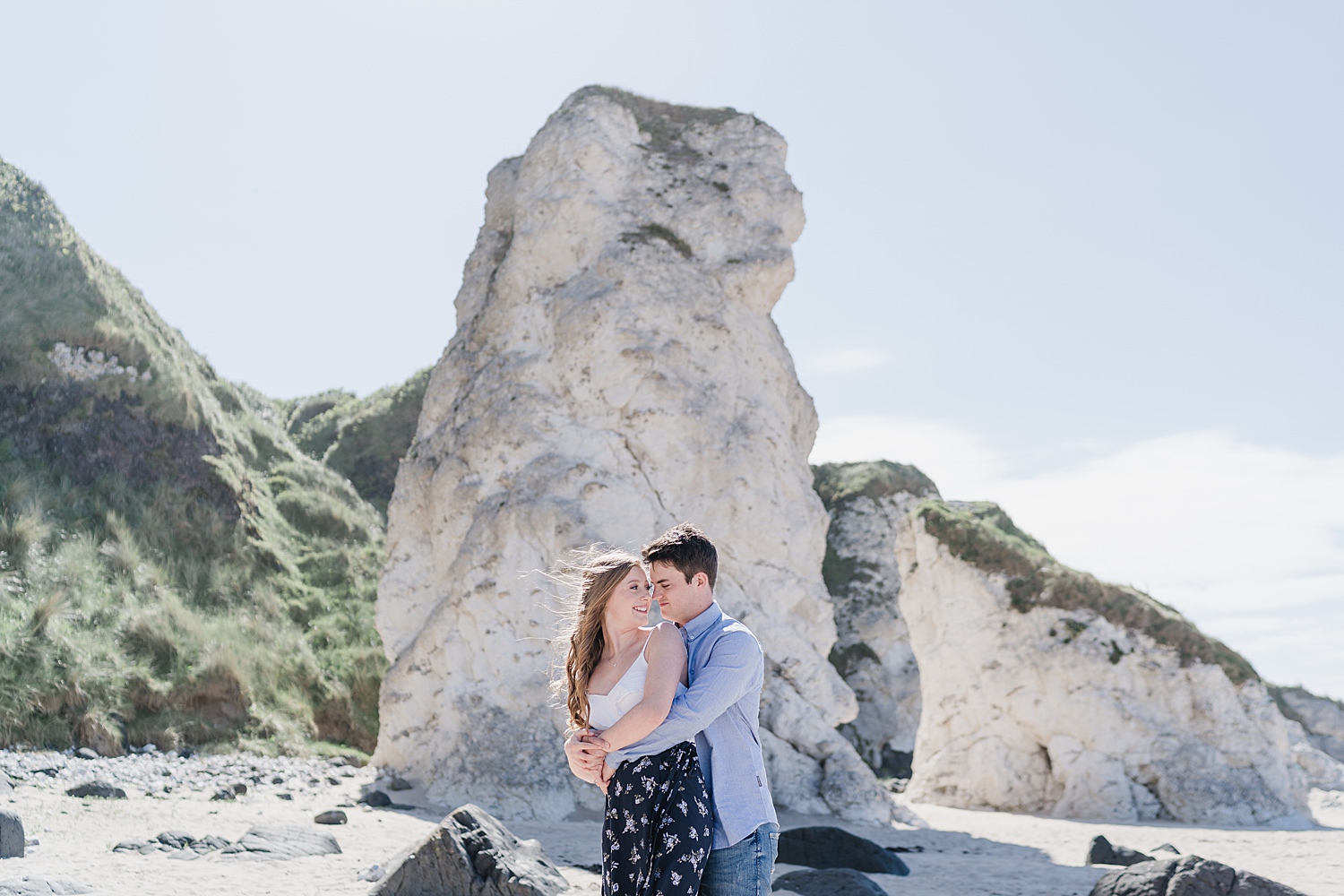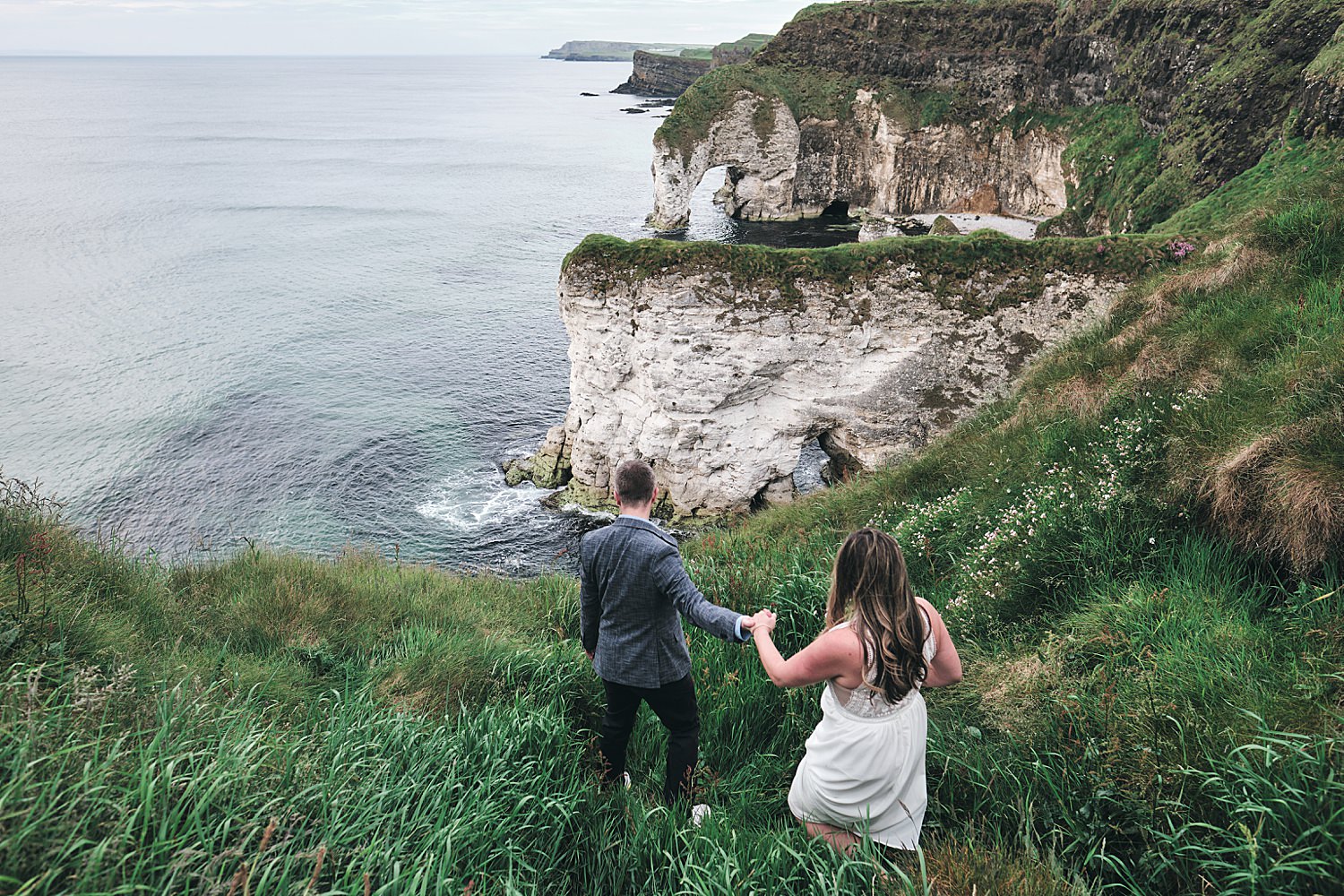 Fairhead & Murlough - Co Antrim
Overlooking the seaside town of Ballycastle, Murlough & Fair Head are hugely dramatic locations, with break-taking views across to Rathlin Island and Scotland.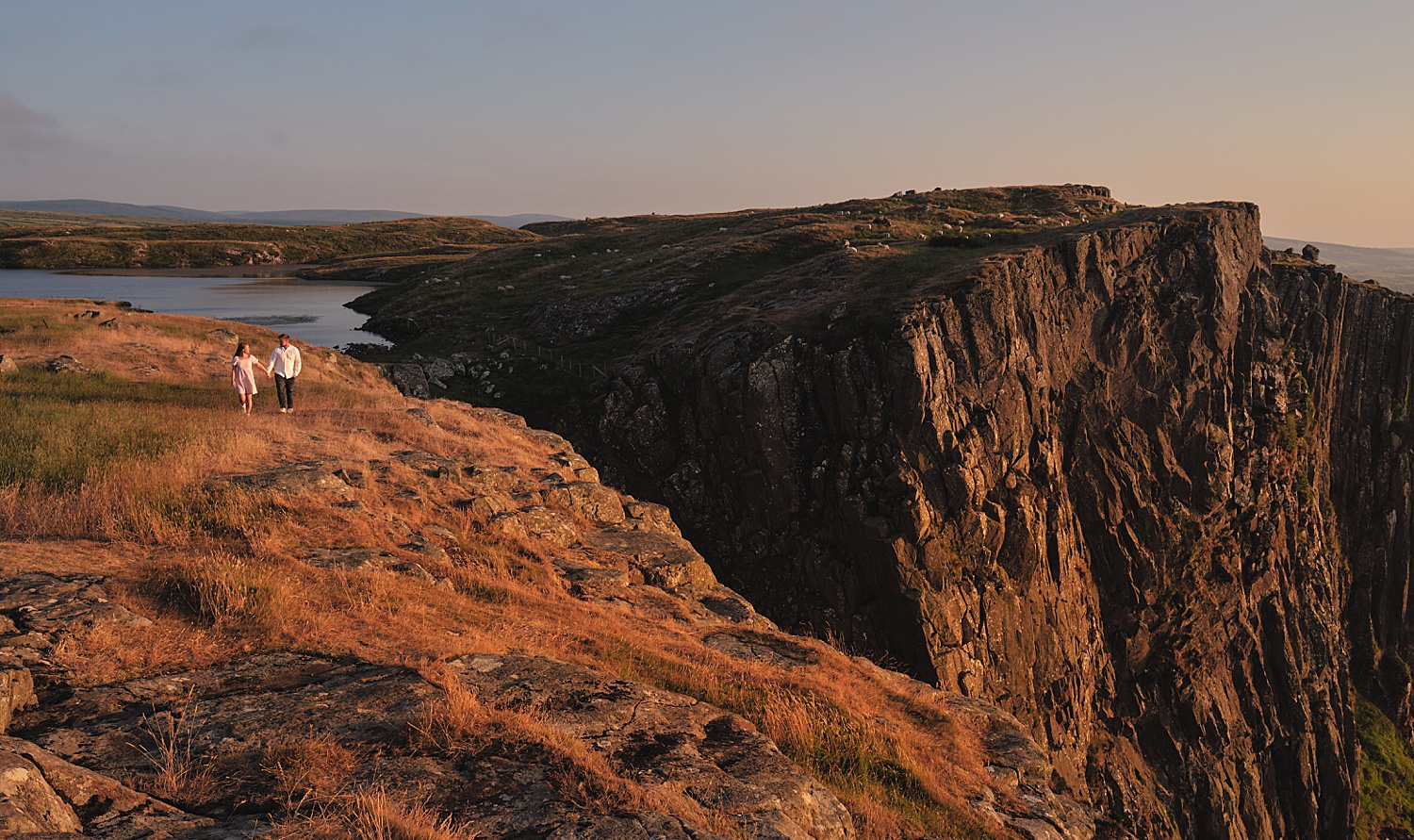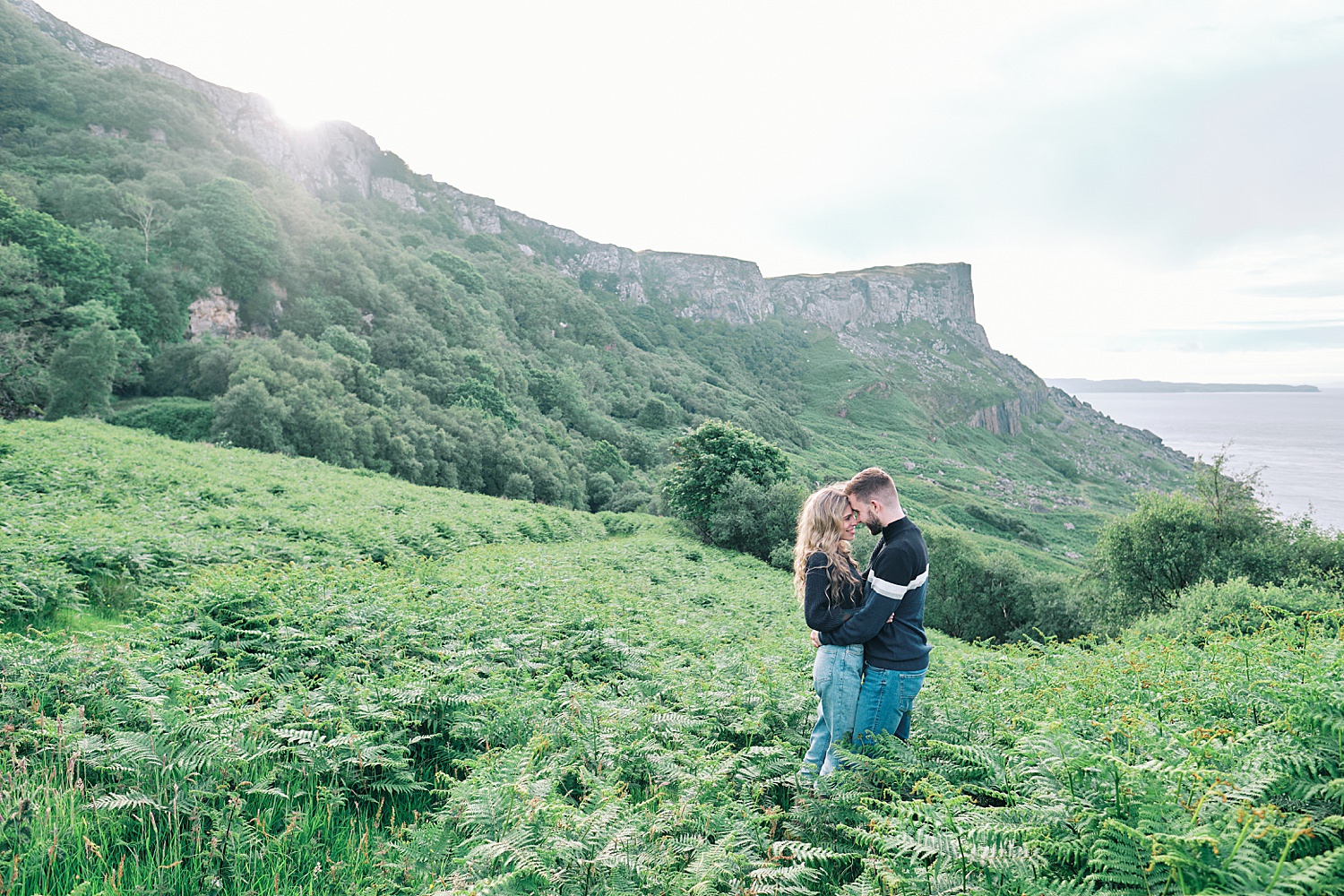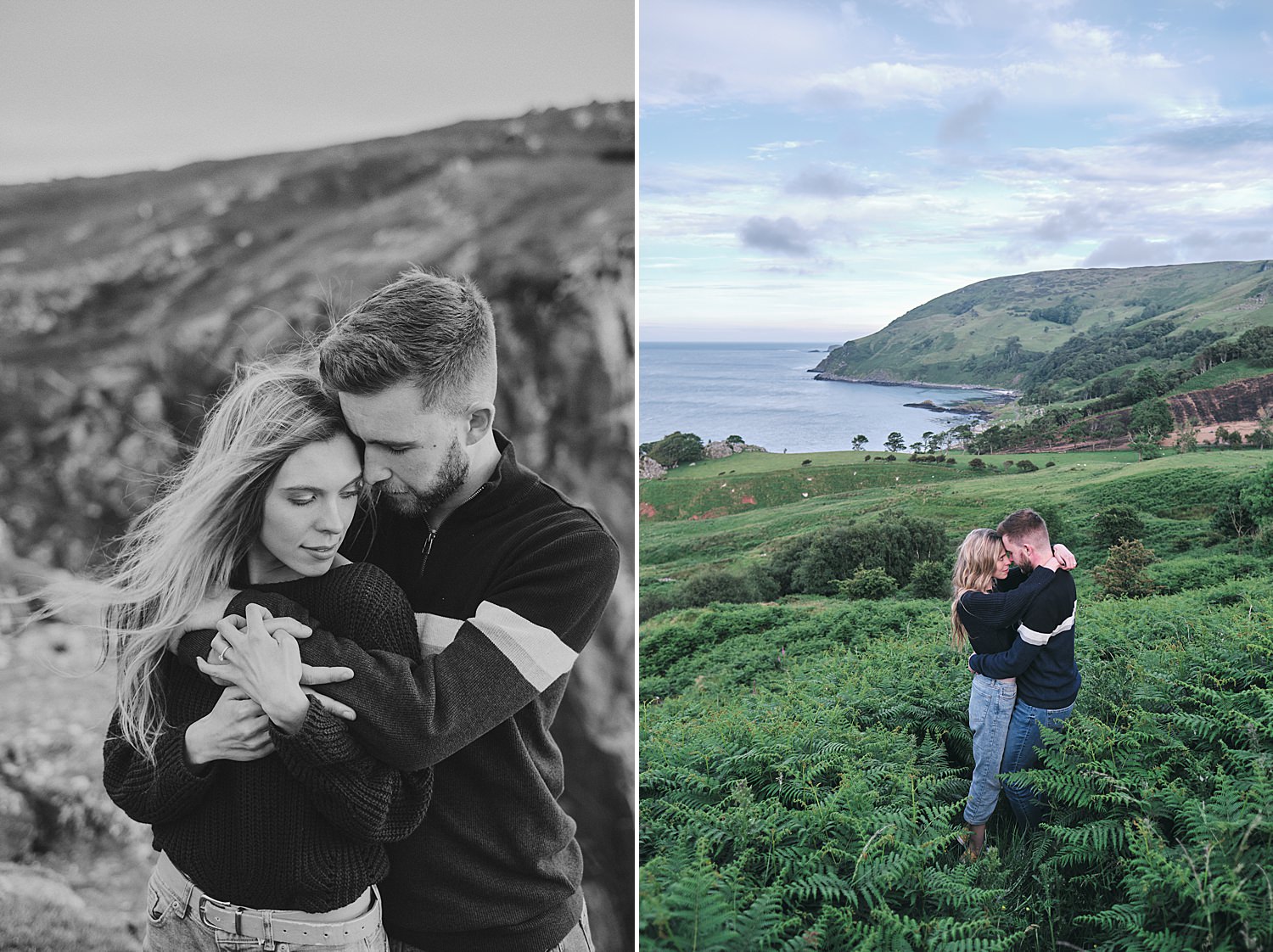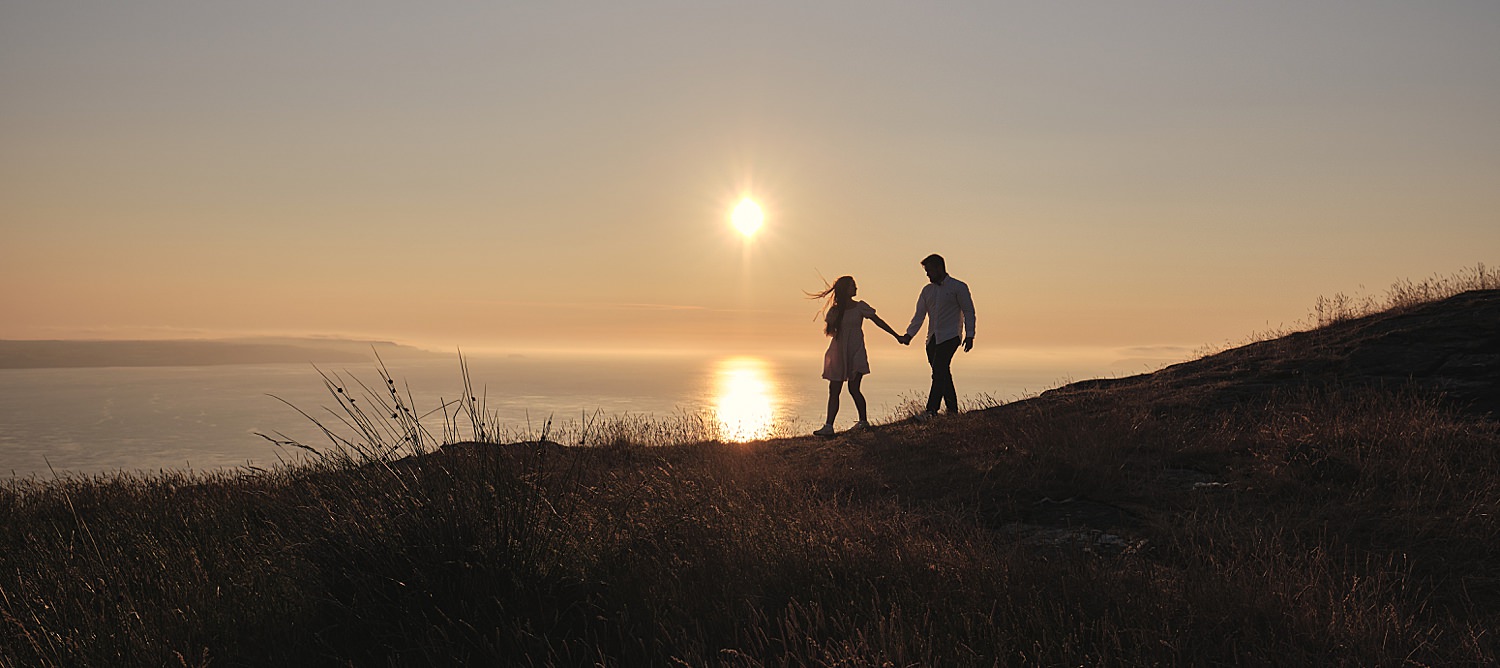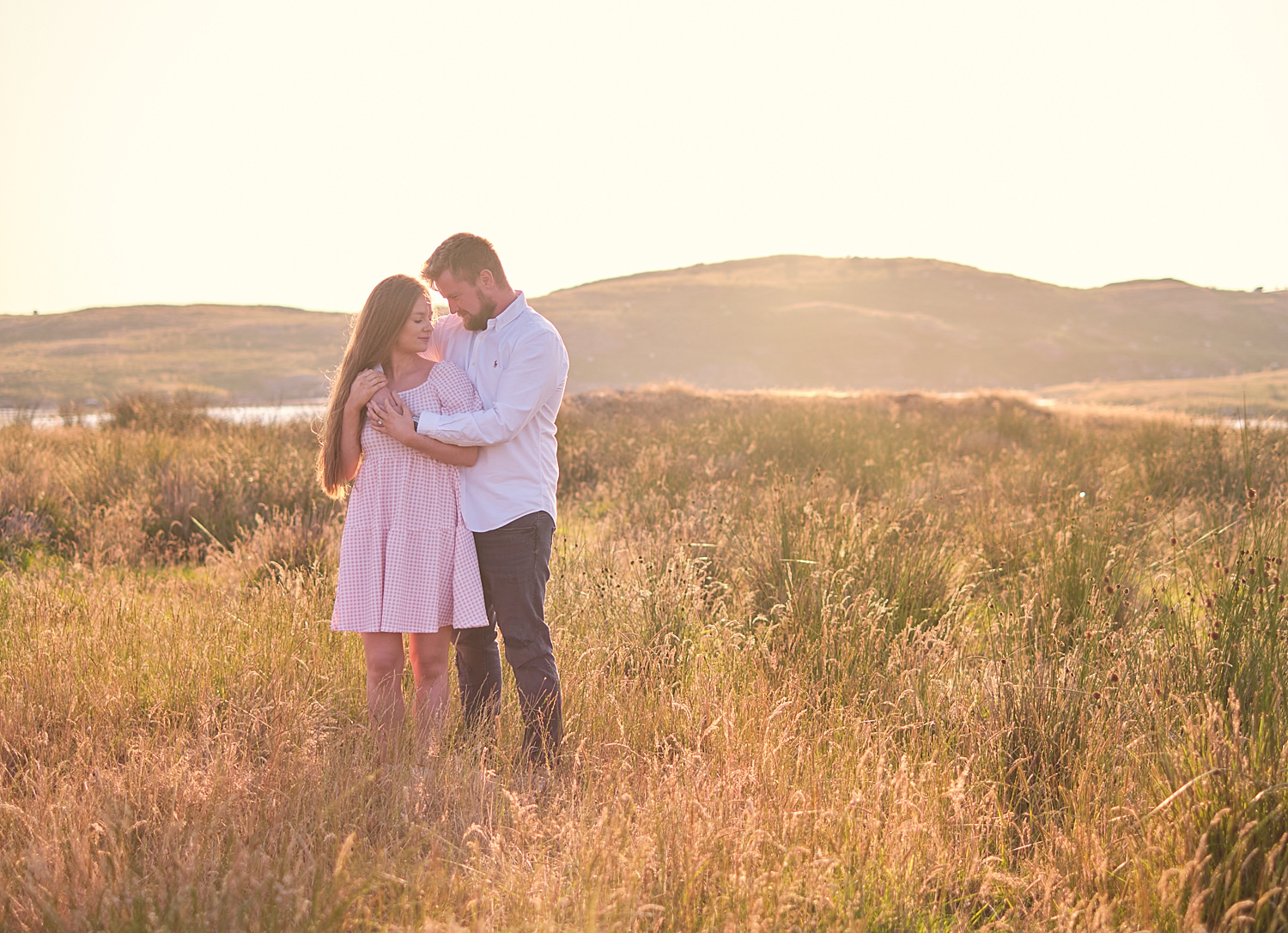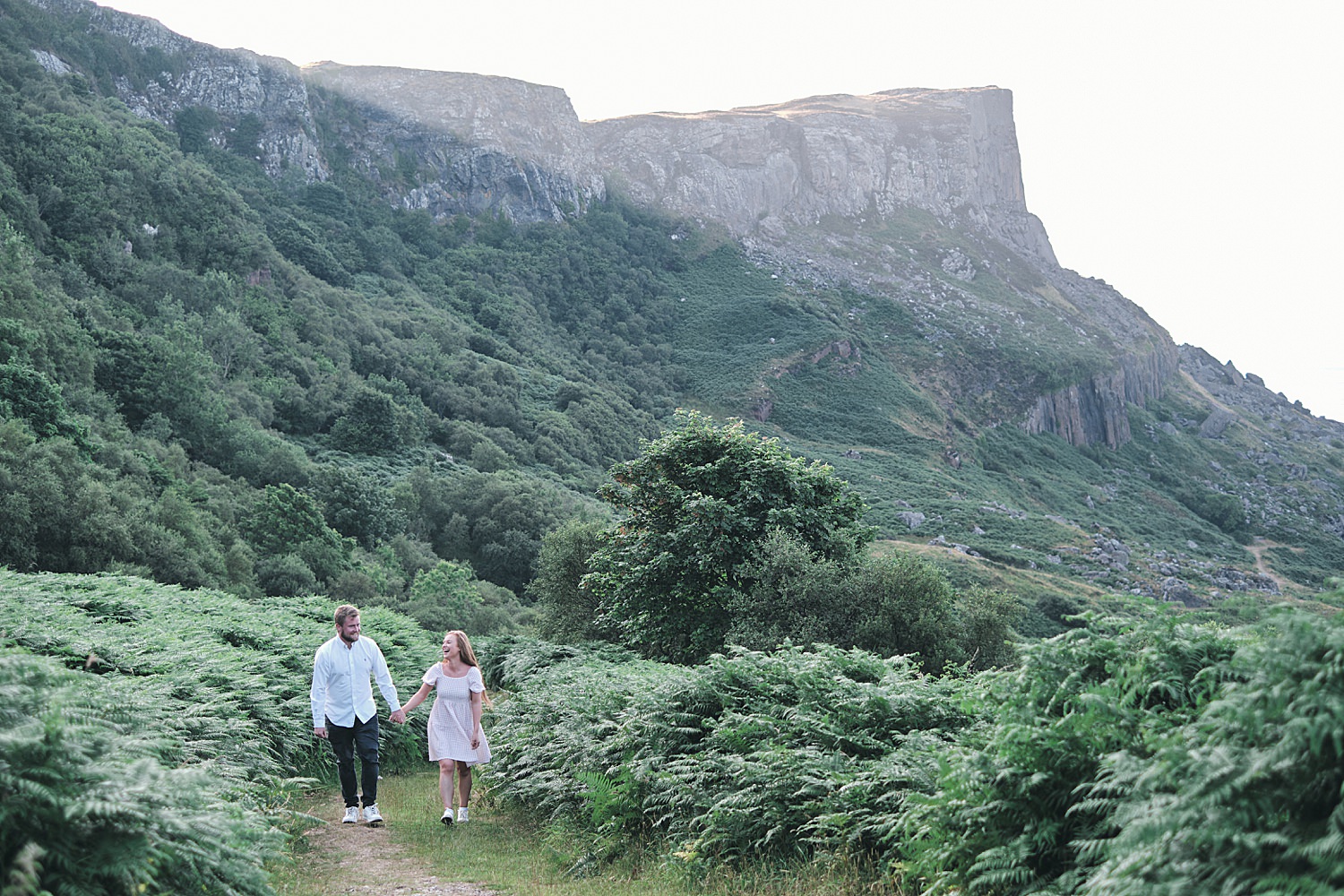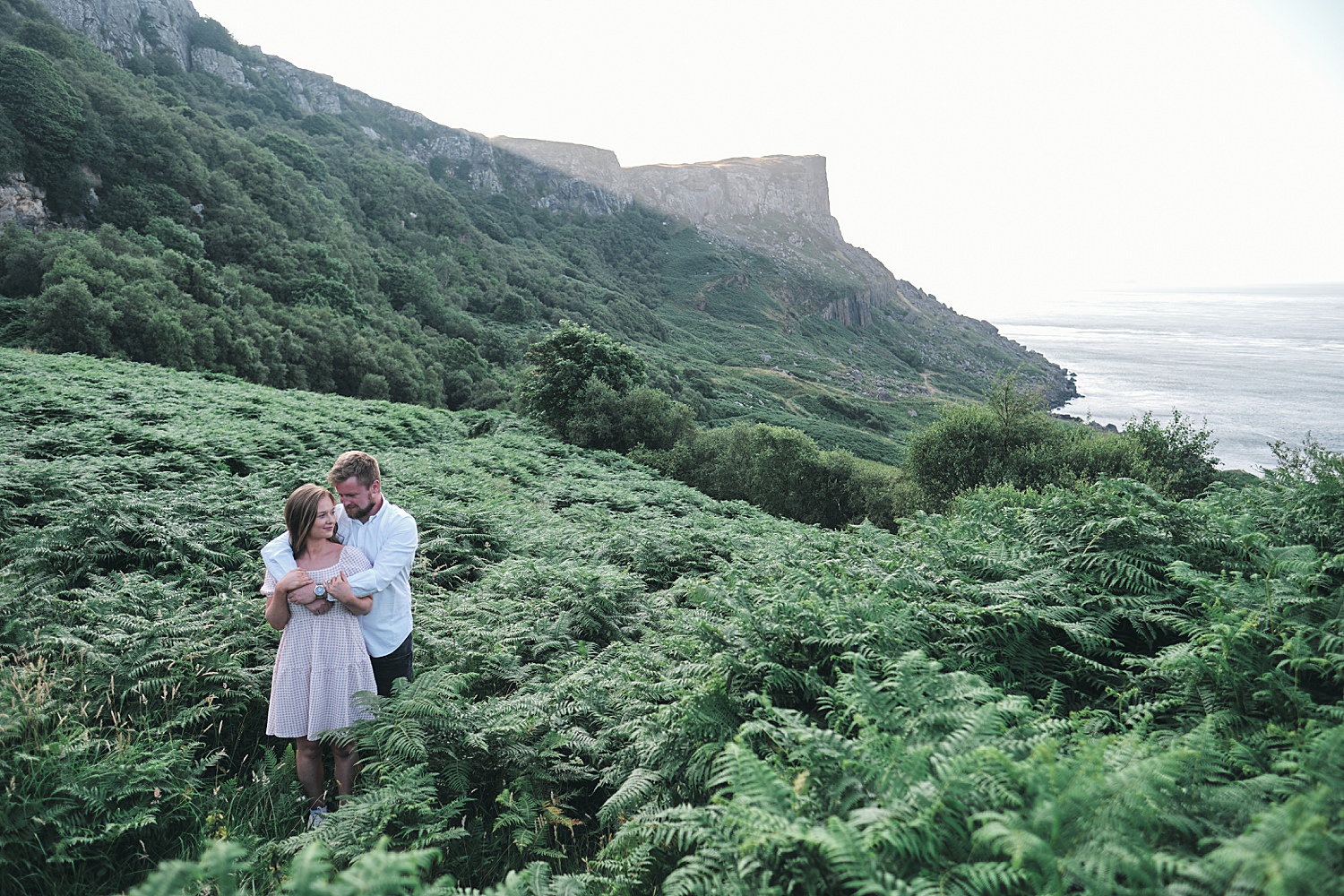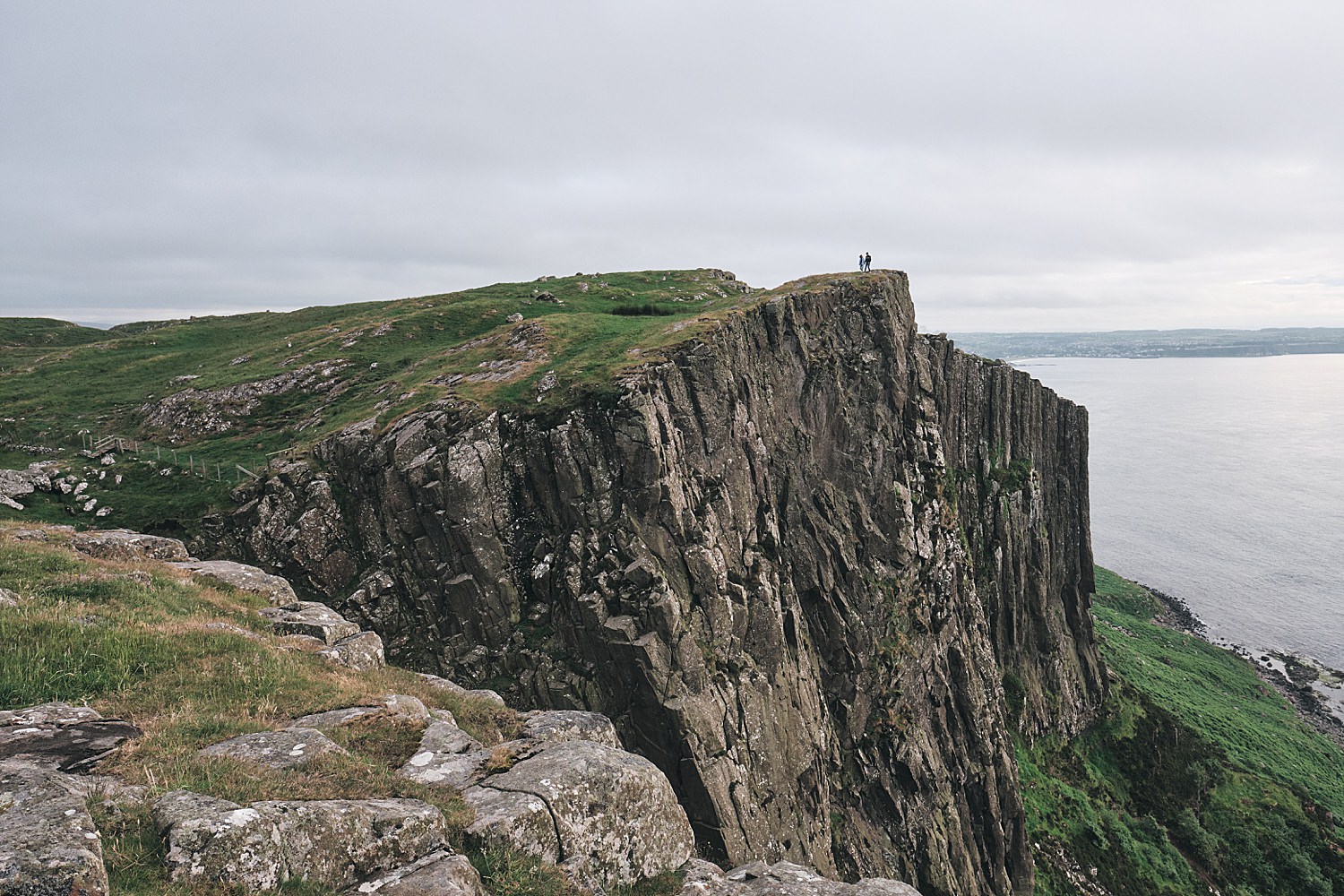 Dunseverick - Co Antrim
A gorgeous stretch of coastline with some moody looking Castle ruins perched right on the cliffs.
The Causeway Cliffs - Co Antrim
The Causeway Cliff path provides some of the best views in all of Northern Ireland. There are miles of coastline to explore before finishing off the night with a wee dram of Bushmills.