In today's blog post I simply want to share 3 reasons why it's a good idea to book an engagement photo shoot also called a pre-wedding shoot. One of the first things many of my couples tell me is that they're not big fans of being photographed. And that is totally normal! Most people aren't.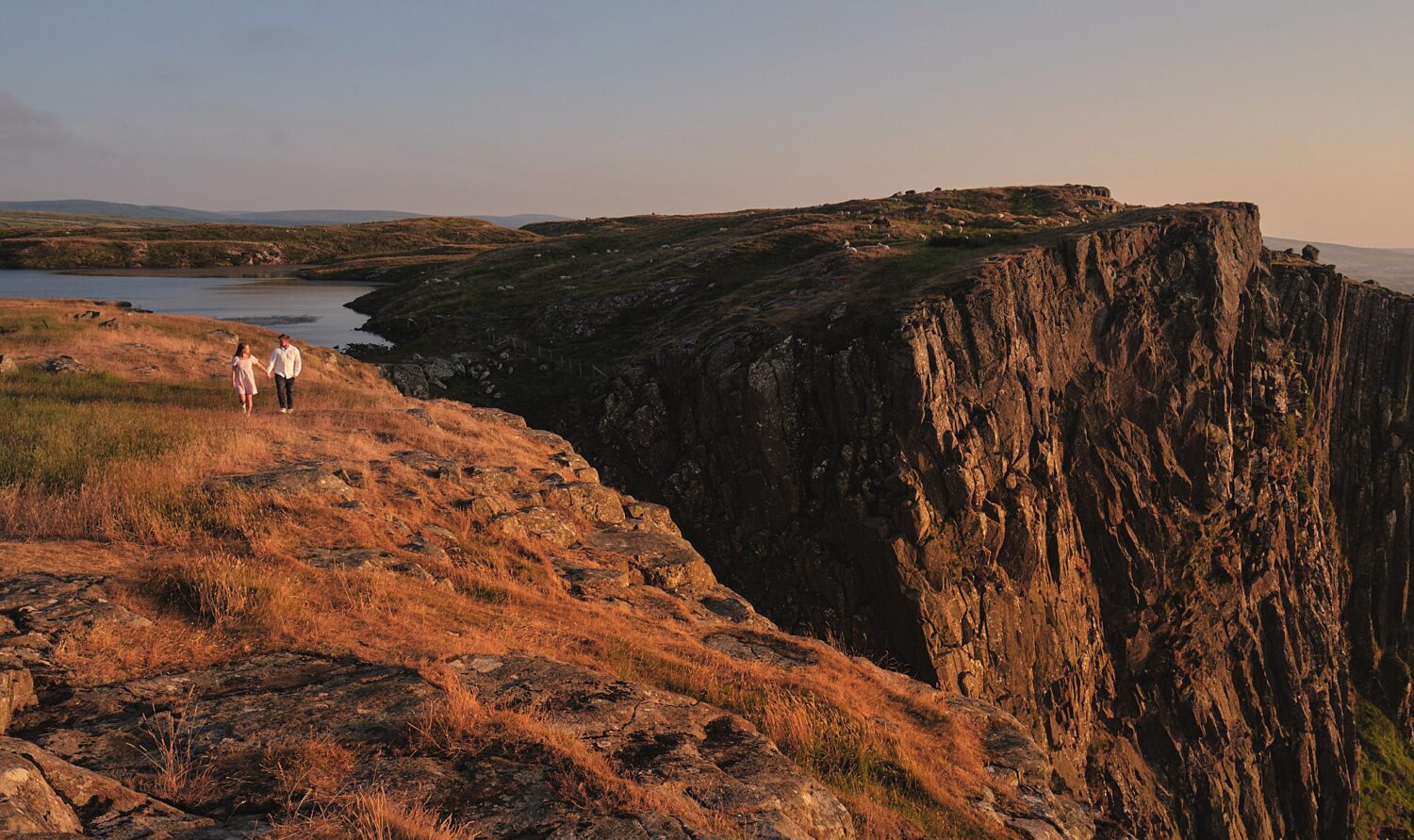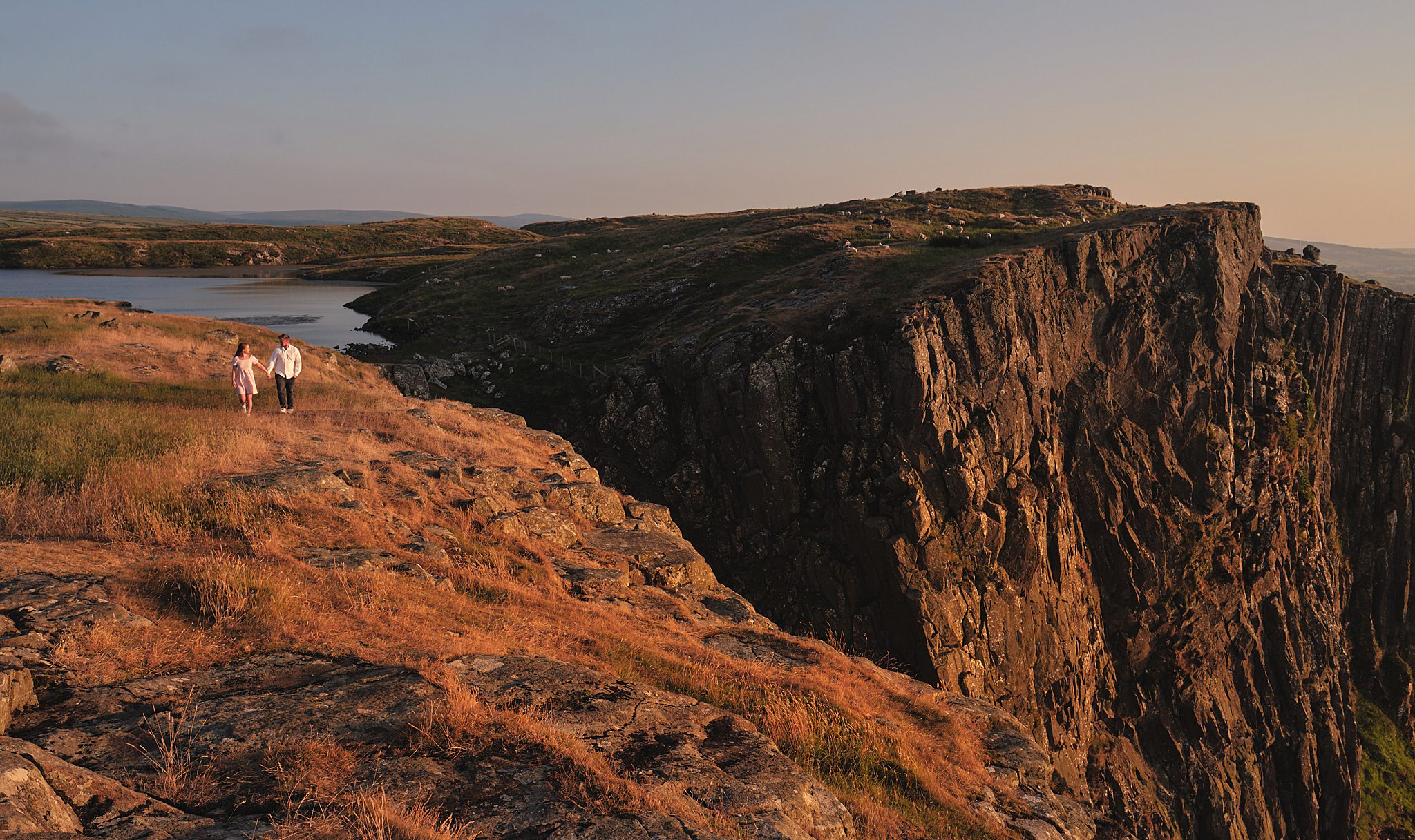 1. Its a great way to get used to being in front of the camera
So many people feel awkward when they have a camera pointed in their face (me included!). Having an engagement shoot is a great way to relax in front of the camera before your wedding day and get rid of those horrible nerves! So when it comes to the all important wedding photographs you will have already had a feel for standing in front of the camera.
Not forgetting it is also an amazing opportunity to pick a wonderful Northern Ireland location for your engagement photographs and having a fun day to remember and share.
2. It will help you get to know your photographer better
On your wedding day, you spend a massive amount of the day with your wedding photographer. Although I try and keep 'formal' photos to a minimum, I will be with you for a lot of the day, whether that is shooting the morning preparations, your couples' portraits or the candid shots of you both having fun with your guests. Having an engagement shoot before your wedding day is a great way for you to get to know me and see how I work and interact. It's a great way to re-assure you that things aren't going to be awkward on your big day when it comes to the wedding photographs.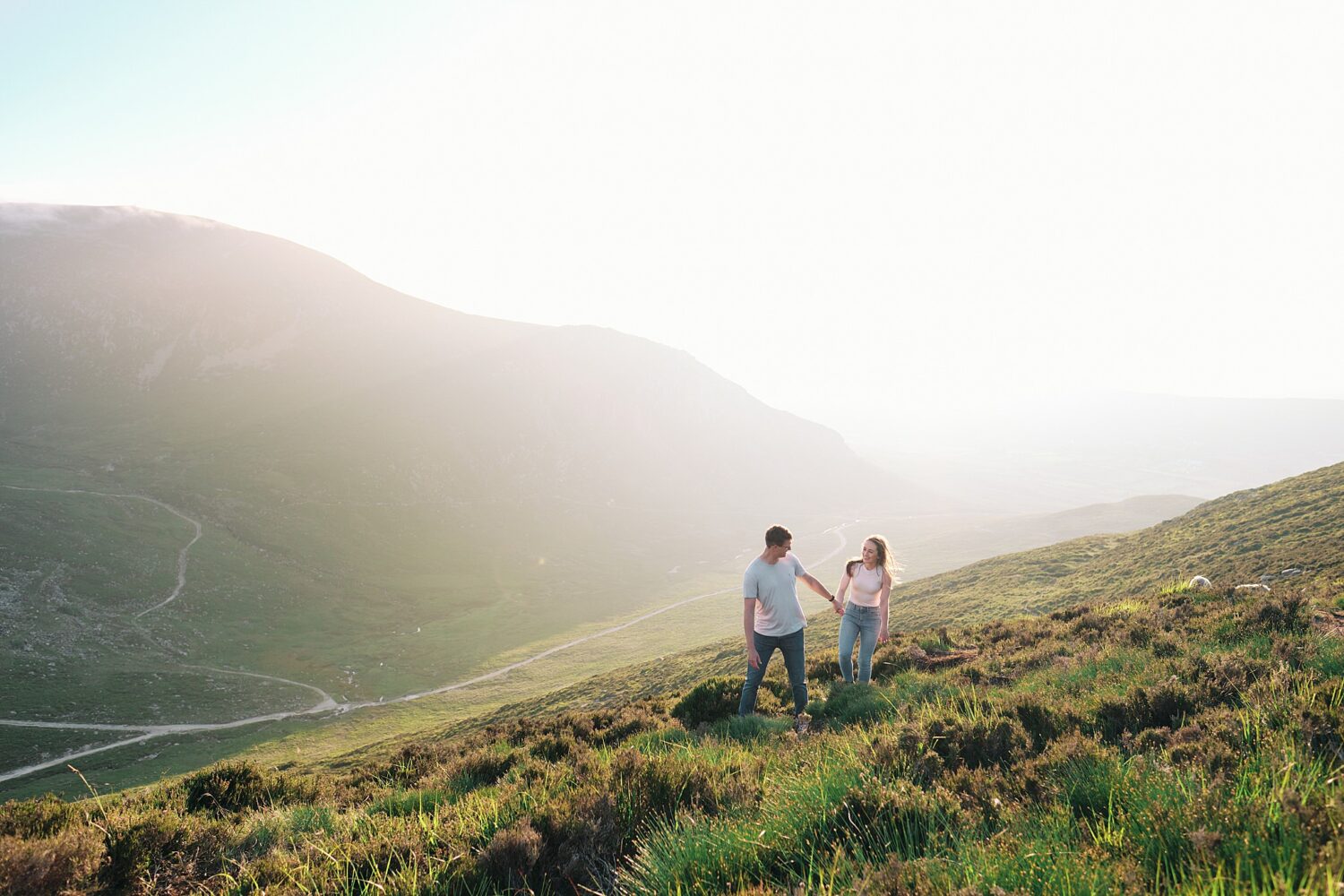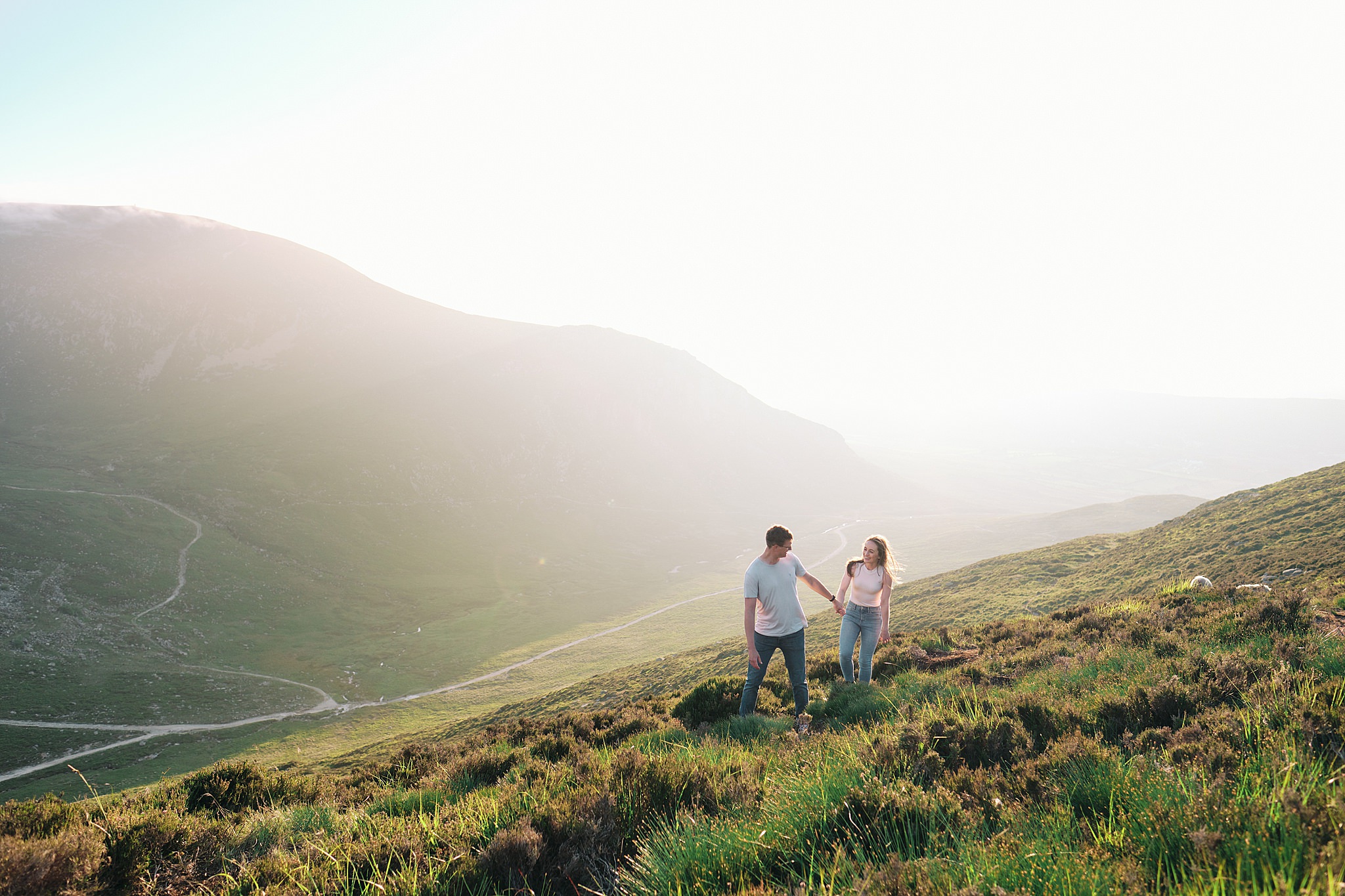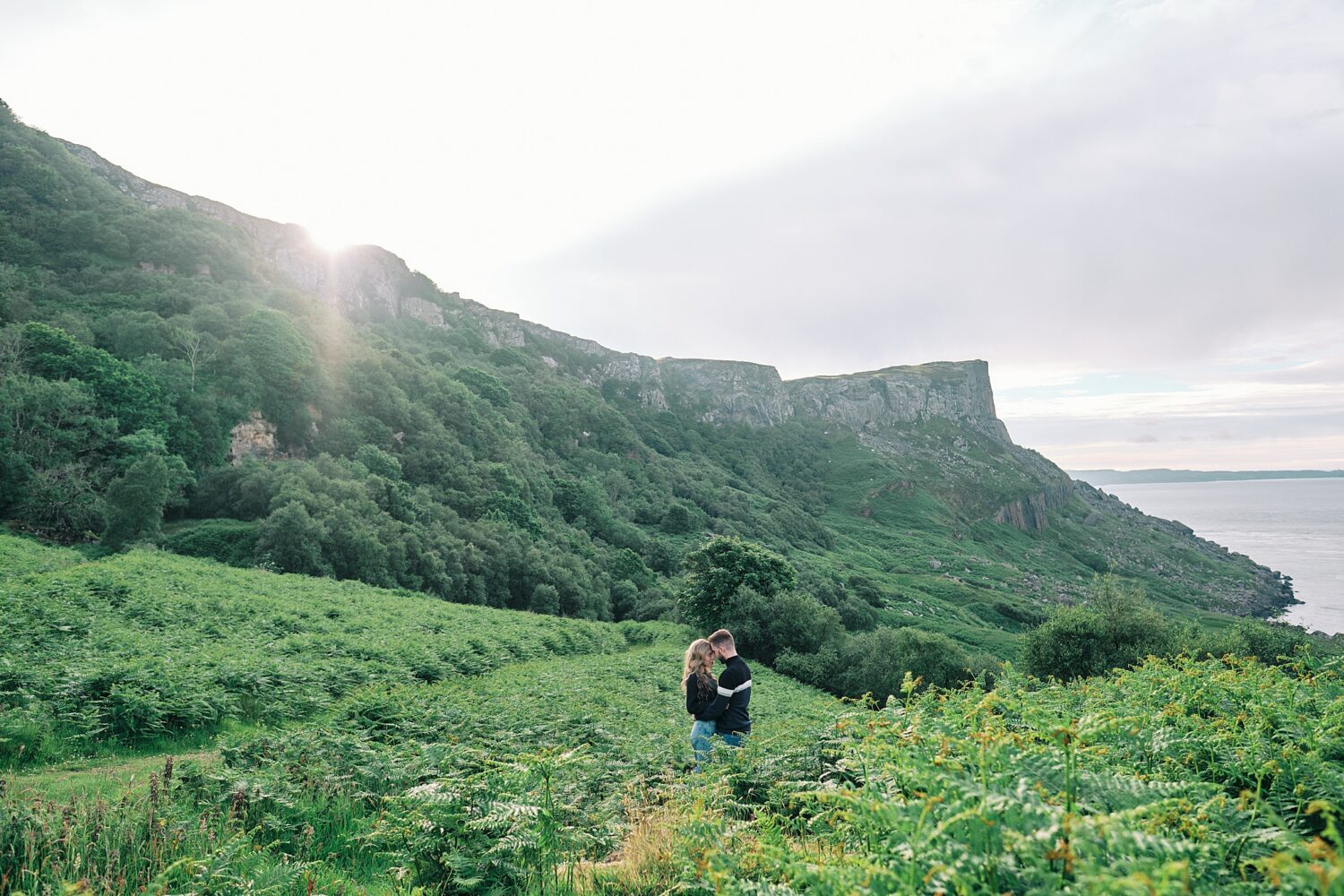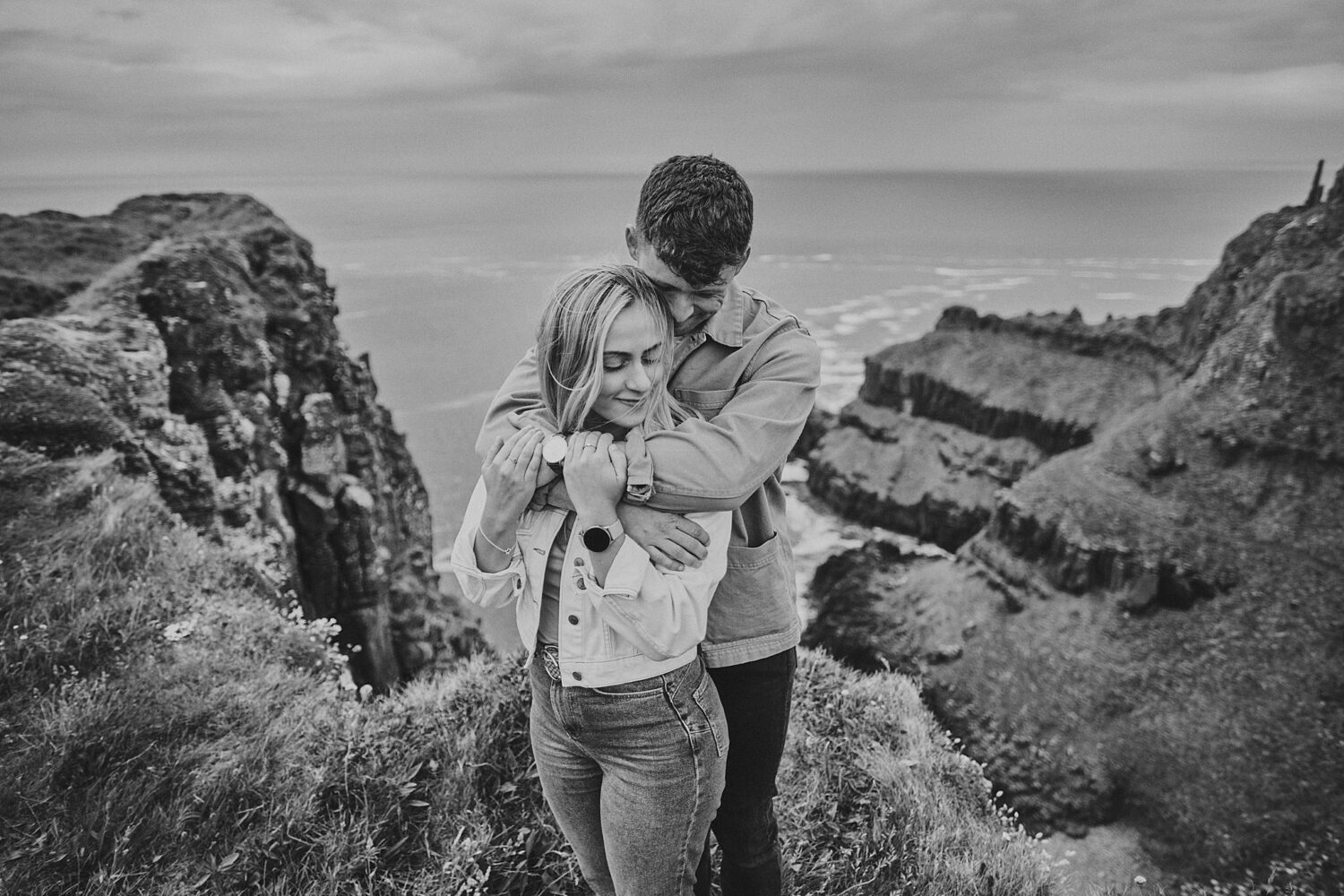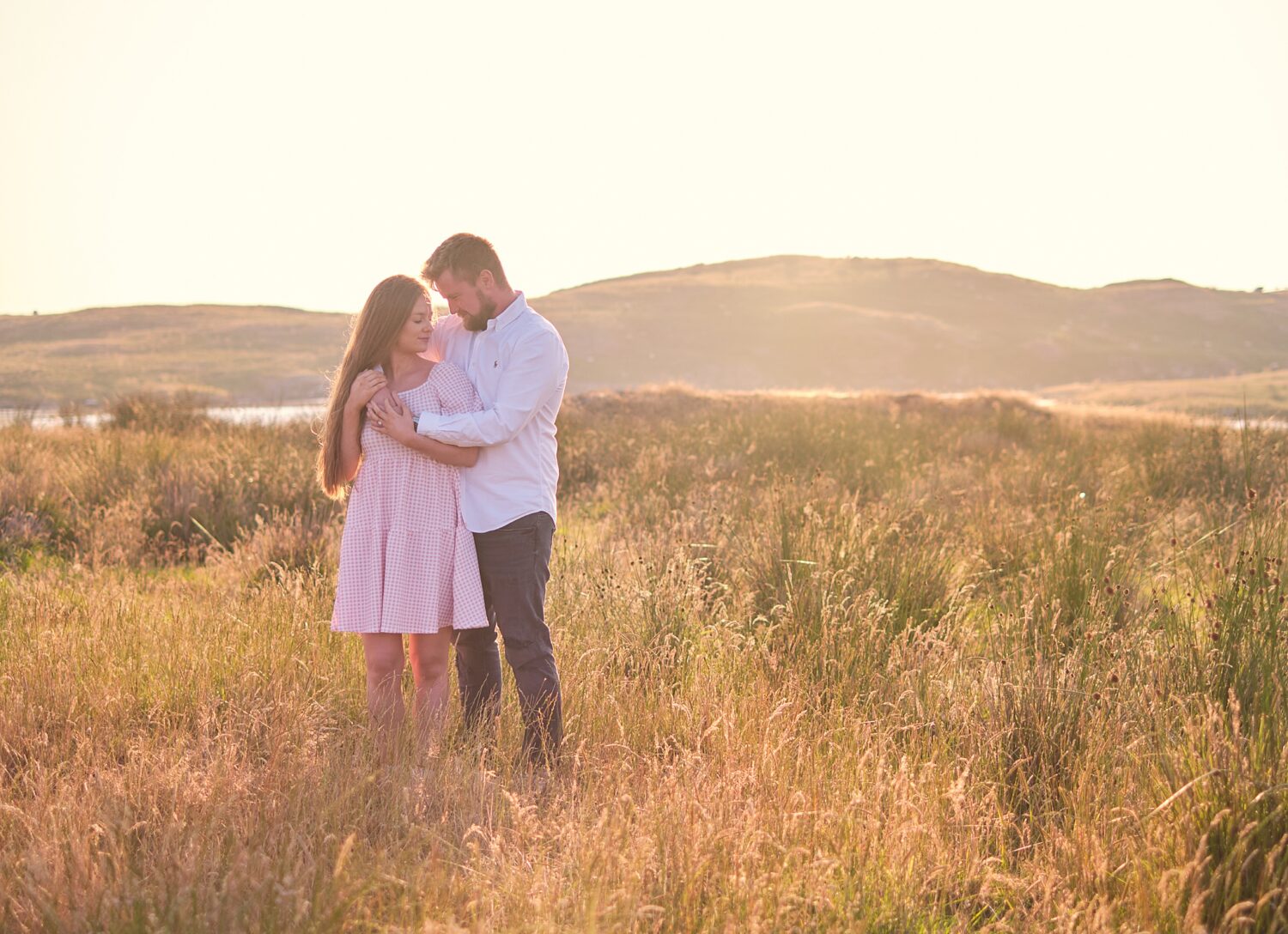 3. You can get creative with your images
Why not get adventurous and explore somewhere epic! Since many couples still get married in hotels, typically a lot of the time, wedding photos are done in hotel grounds or gardens. Time can often be tight on a wedding day and so you won't always have an opportunity to drive to the beach or hike up a mountain for your wedding portraits. However, with the freedom of a day of your choosing, you can do this for your engagement photography shoot!
You can also use the photographs from your engagement shoot on your wedding day. Some people use them in the little details for the day such as
table number cards
order of service
seating plan etc.
There are so many options!
There is also the added benefit that your engagement photos will have a completely different look to them than your wedding portraits.
I love shooting adventure portraits and creating epic photos in epic locations. So if you feel an engagement photoshoot is something you might consider and perhaps need further information on please feel free to get it touch with me. You can also view one of my latest engagement shoots HERE.
Steven Hanna Photographer – Engagement Shoot