As a wedding photographer in Northern Ireland, I get to travel across the country and shoot in loads of amazing wedding venues. Last week I had the pleasure of being back at the Roe Park Resort for Fiona & Paulo's stunning wedding. If you are planning your wedding photography at Roe Park Resort then I hope this post will give you some inspiration.
Wedding Photography At Roe Park
The Roe Park Resort has some amazing spots for your wedding photography. Fiona & Paulo got married on site and so decided to make the most of the grounds for their wedding photos. The plan initially was to have their Roe Park wedding ceremony outside at the beautiful Gazebo area at the front of the hotel. Everything was set up and then the weather decided to take a turn for the worse. A last minute decision had to be made to move the ceremony inside. I have to applaud Brian and the staff at the Roe Park who turned everything around and set the ceremony up inside before the guests arrived! This is one of the great things about the Roe Park only having one wedding per day. All their focus is on the one couple and they had the space and availability to set up an indoor ceremony with ease at the last minute.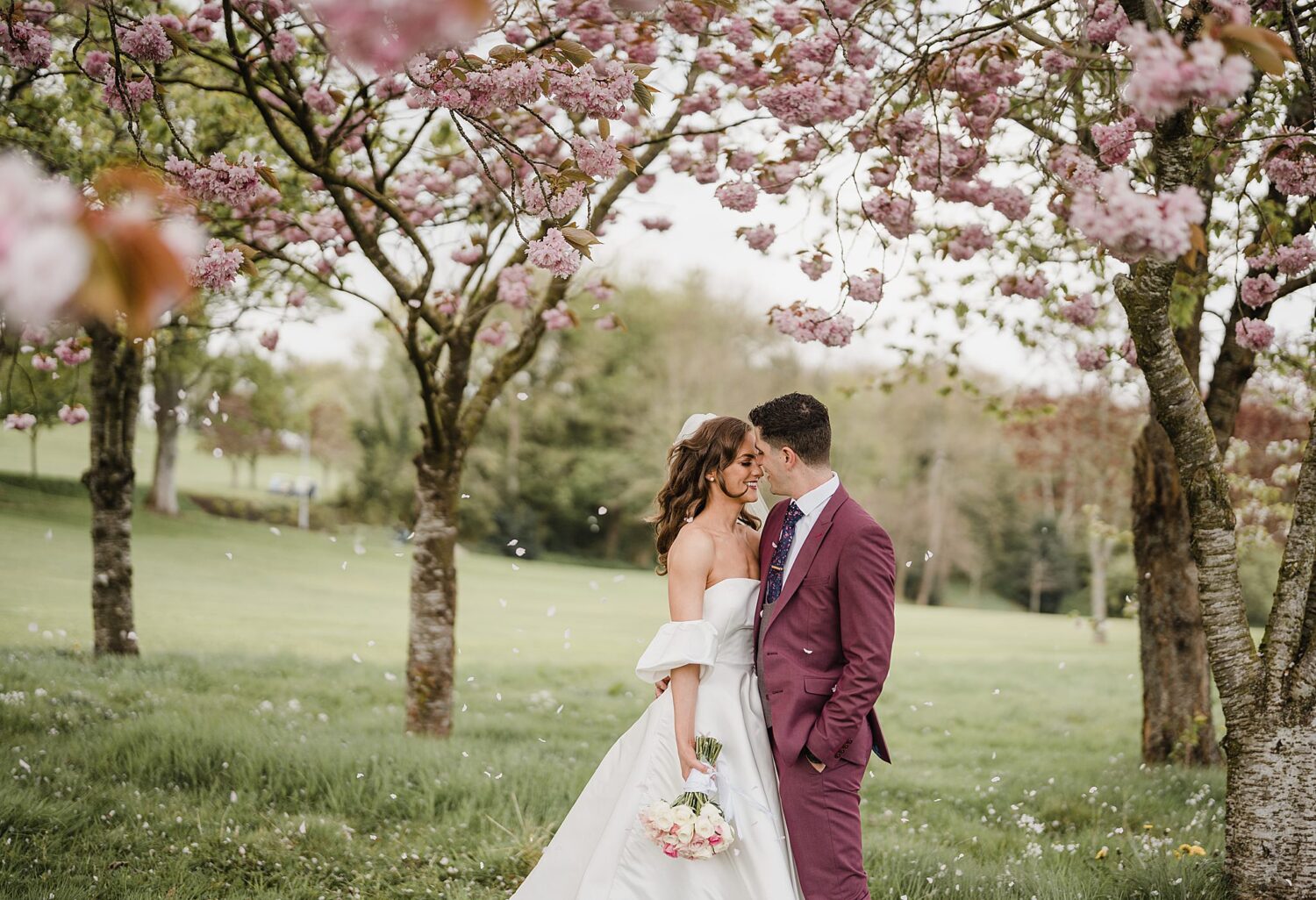 After a lovely indoor wedding ceremony performed by one of their friends, Fiona & Paulo, along with their close family and bridal party dashed outside to make the most of the break in the rain. Sometimes you have to be flexible as a wedding photographer and work fast with the Northern Irish weather and I'm so glad Fiona & Paulo trusted me to get the shots they wanted without too much disruption to their day.
Roe Park Weddings
Here are some of my favourite wedding photos from Fiona & Paulo's wedding at Roe Park Resort in Limavady. If you're getting married at the Roe Park, or would like any more info on my Wedding Photography Collections then make sure and get in touch.
You can view more of my Northern Ireland Wedding Photography on my blog.
To keep up-to-date with my latest work, make sure and follow me on Instagram. Click HERE to check out my feed.