Located in the beautiful country village of Broughshane, the Wool Tower at Raceview Mill makes the perfect backdrop for your wedding day. I love shooting wedding photography at the Wool Tower. Filled with character and history, light dances over red brick vaulted ceilings and exposed walls to create a breath-taking and romantic backdrop for your wedding ceremony.
Emily & Marc decided to keep things stress free and had both their wedding ceremony (officiated by one of their close friends!) and reception all at the Wool Tower.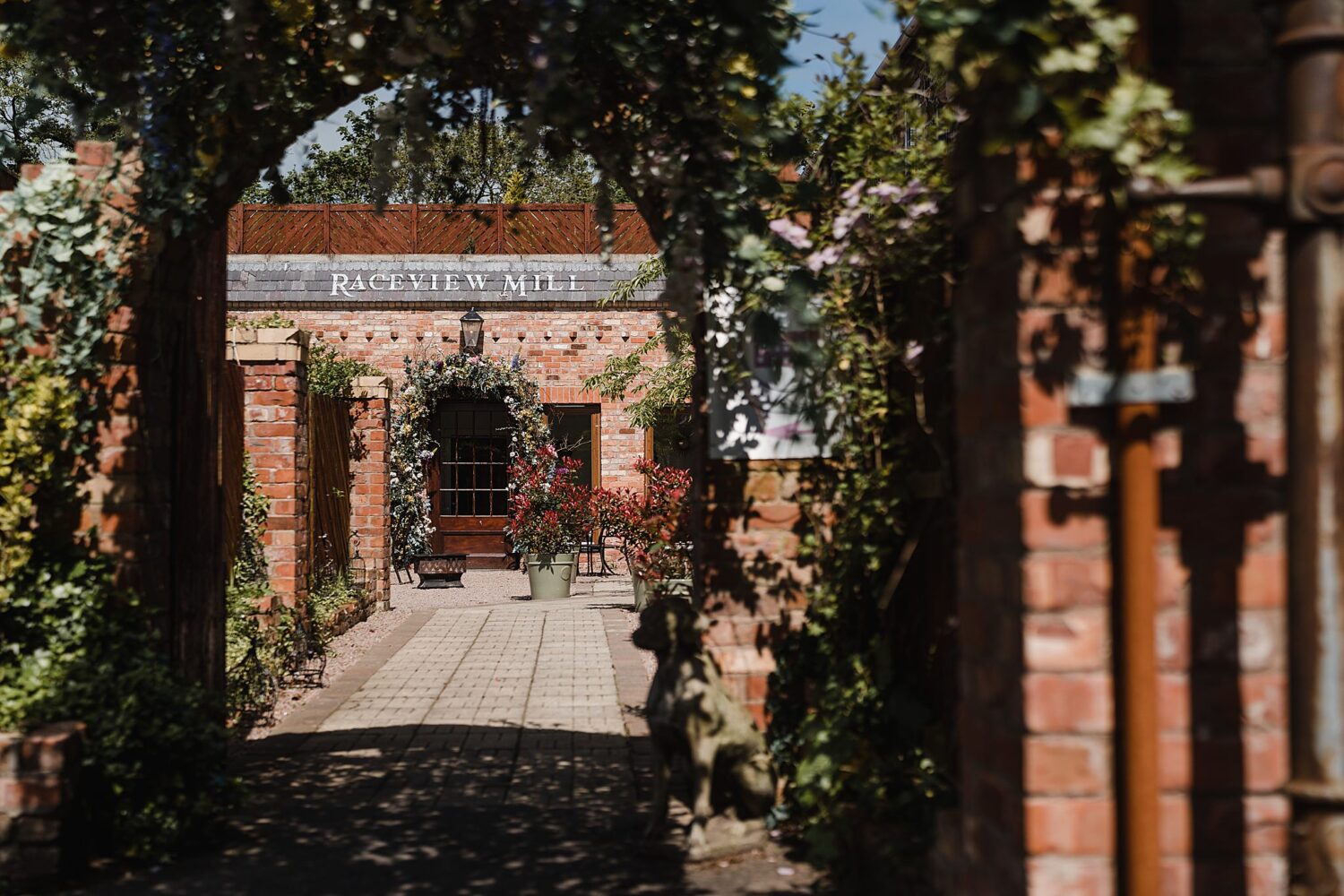 Wool Tower Wedding Photography
My day started off (as it usually does) with some establishing shots of the gorgeous rustic decor of the Wool Tower, before heading to the Riverside Cottage to meet up with Emily & her bridesmaids.
The vaulted ceremony room at the Wool Tower is a stunning place for your wedding ceremony. Emily & Marc tied the knot (literally!) in front of their close friends and family before heading out to the private gardens for some photos. Whilst most guests get to enjoy the sunshine at weddings, I usually try and find little pockets of shade for the wedding photos. This keeps everyone a little cooler and reduces the chances of people squinting during the photos!
It was an absolute treat to capture these special moments for Emily & Marc. When you are lucky enough to work with a couple who put so much thought and love into their big day, it makes the job even more rewarding. I truly enjoyed documenting every moment, from the ceremony right through to the dancing.
All in all, it was a beautiful day that I am grateful to have been a part of.
If you are getting married at the Wool Tower at Raceview Mill in Broughshane and would like to book me then please get in touch! I'd love to capture your special day. You can also keep up-to-date with all my recent work over on my main blog HERE. If you're getting married and worrying about the weather, then check out this wet wedding I shot at the Wool Tower - it didn't stop raining all day yet we created some amazing images!
I also got the chance to work with some amazing vendors at this wedding, check them out below:
Venue: Wool Tower, Broughshane
Photos: Steven Hanna
Wedding Dress: Ivory Grace Bridal Boutique
MUA: Rebecca Duff
Hair: Megan Donaldson
Florist: Ivy Lane Flowers
Groomswear: Suiters
Cake: Becca Bakes NI
Band: The Promise